As they wrapped up a G7 meeting on Monday at a luxury retreat nestled in the picture-perfect Bavarian Alps, the leaders of the most powerful countries tackled threats to global security posed by Islamist extremism and risks to the world economy from Greece.
But even with Putin's Russian threat in the east, the Islamist threat in the middle-east and global warming across the world the leaders found time to 'chill out' and enjoy the simpler things in life.
US President Barack Obama even found time to enjoy a drink of Bavarian beer.
Even protestors, riling against the summit meet, played dress up.
So here's a look at some of the more interesting sights at the G7 2015 summit.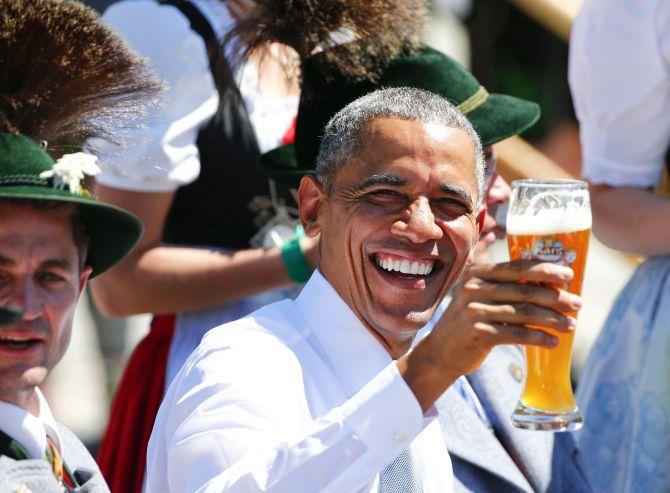 US President Barack Obama toasts with beer as he visits Kruen, southern Germany as part of the Group of Seven industrial nations meet. Photograph: Hannibal Hanschke/ Reuters
---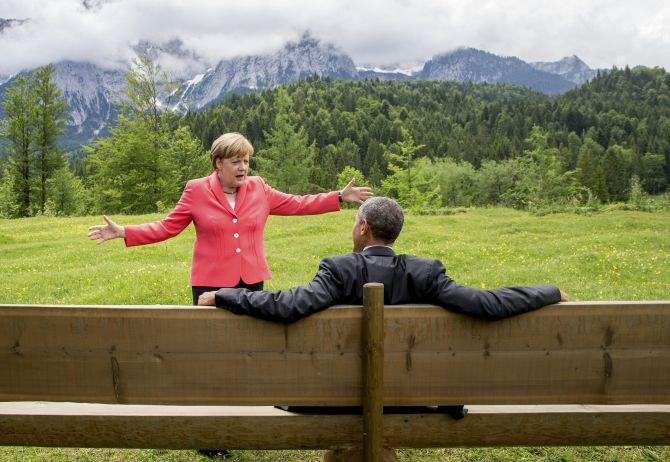 German Chancellor Angela Merkel speaks with US President Barack Obama outside the Elmau castle in Kruen near Garmisch-Partenkirchen. Photograph: Michael Kappeler/ Reuters
---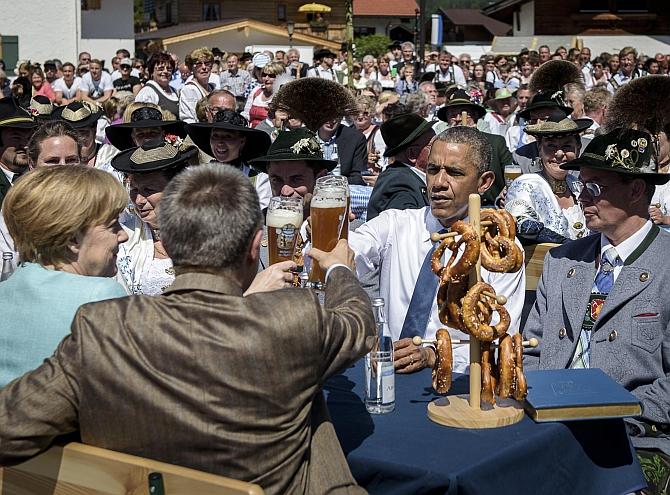 US President Barack Obama shares a Bavarian breakfast with German Chancellor Angela Merkel and her husband Joachim Sauer prior the summit of G7 nations. Photograph: Steffen Kugler/ Getty Images
---
Japanese Prime Minister Shinzo Abe arrives in a golf cart for the group photo at the summit of G7 nations at Schloss Elmau. Sean Gallup/Getty Images
---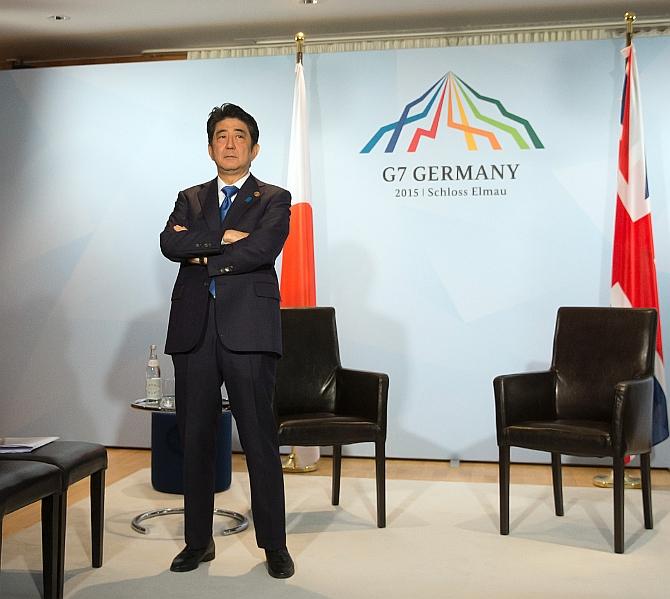 Japan's Prime Minister Shinzo Abe waits for the arrival of Britain's Prime Minister David Cameron as they conduct a bilateral meeting at the summit of G7 nations at Schloss Elmau. Photograph: Carl Court/Getty Images
---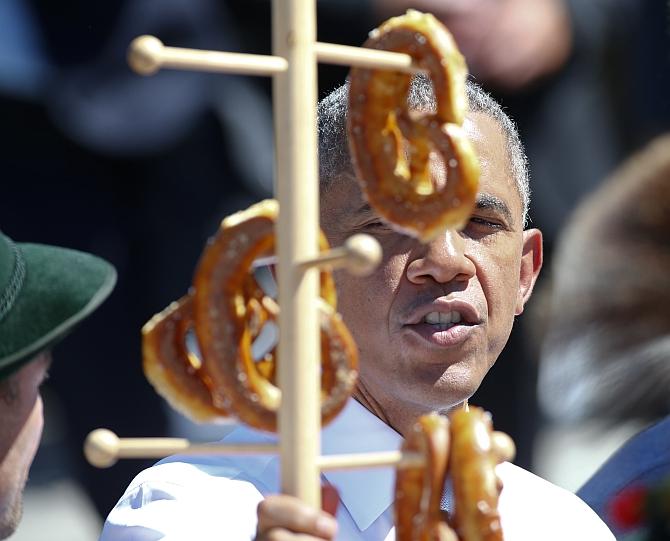 US President Barack Obama looks at pretzels as he visits Kruen, southern Germany. Photograph: Hannibal Hanschke/Reuters
---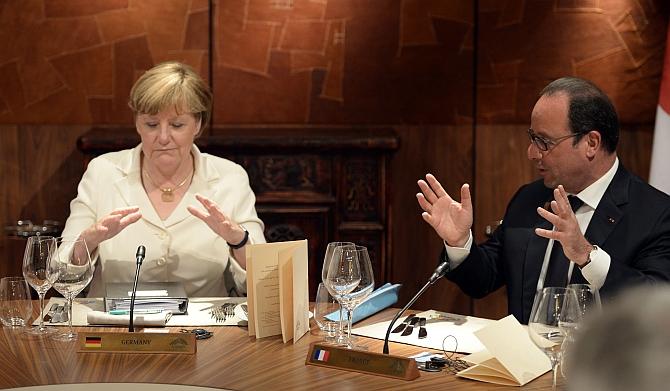 Germany's Chancellor Angela Merkel and France's President Francois Hollande attend a working dinner at a G7 summit at the hotel castle Elmau in Kruen. Photograph: Robert Michael/Pool/Reuters
---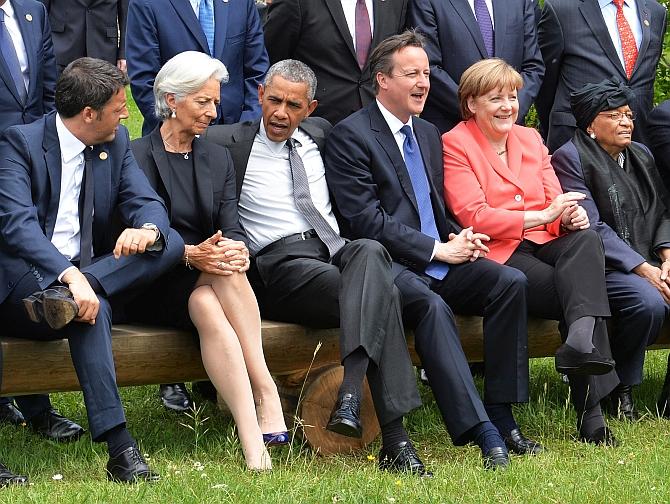 G7 and world leaders meet on the second day of the Summit. Photograph: Italian Prime Minister/Twitter