Rocky Yadav, son of Bihar legislator Manorama Devi, arrested for the murder of a teenager in Bodh Gaya last week, was fond of guns.
His Facebook posts show pictures of him testing pistols and at a shooting range.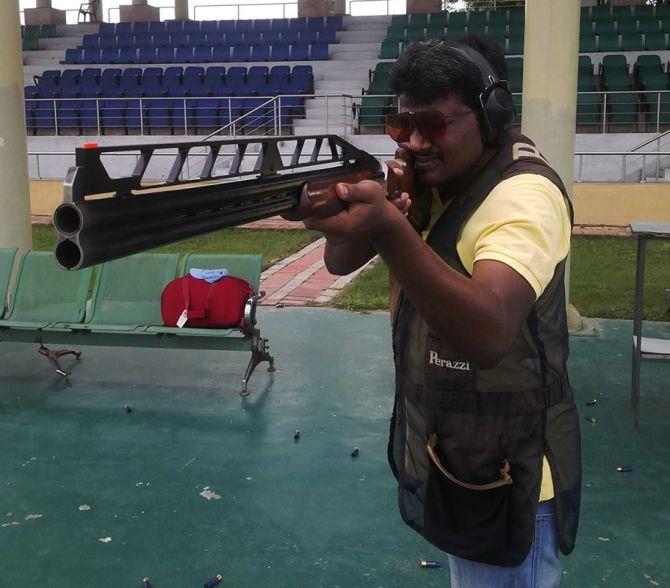 Here's Rocky at a shooting range. Rocky allegedly killed Aditya Sachdeva, 18, in a case of road rage on Saturday evening when Aditya, a prominent Gaya trader's son, and his friends allegedly ignored signals to let Rocky's Range Rover overtake their Maruti Swift on a narrow road.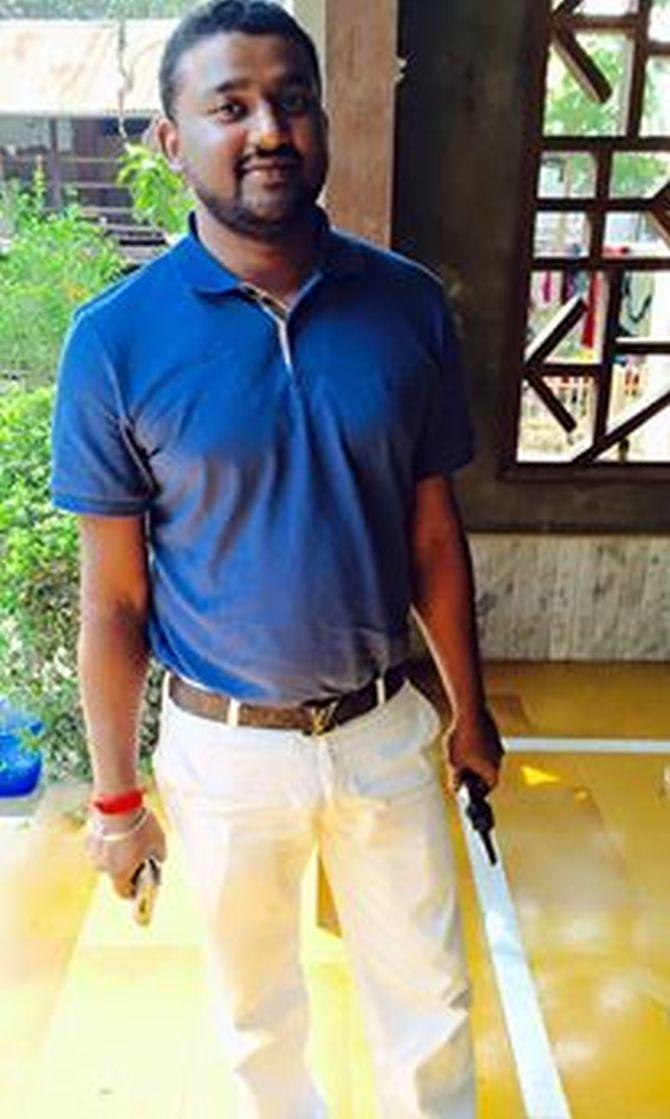 Here's another with Rocky. This one he captions 'Testing the new ones'. This photo got him 117 likes on the social networking site.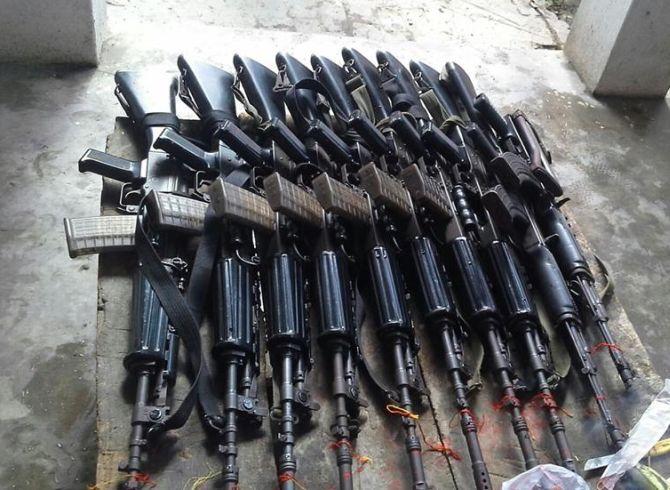 This picture was posted on the occasion of a Vishwakarma Puja showing 10 automatic rifles placed together at what appears to be a 'puja'. Photographs: Rakesh Ranjan/Facebook