Here's a recap of the events from the past 24 hours.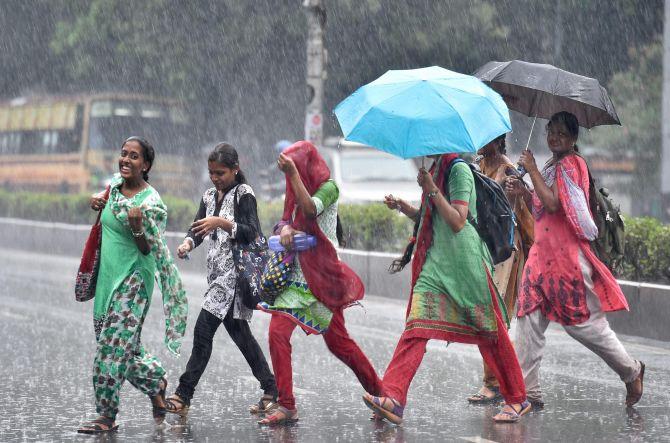 College girls walking in rain in Chennai. Photographs: PTI Photo
---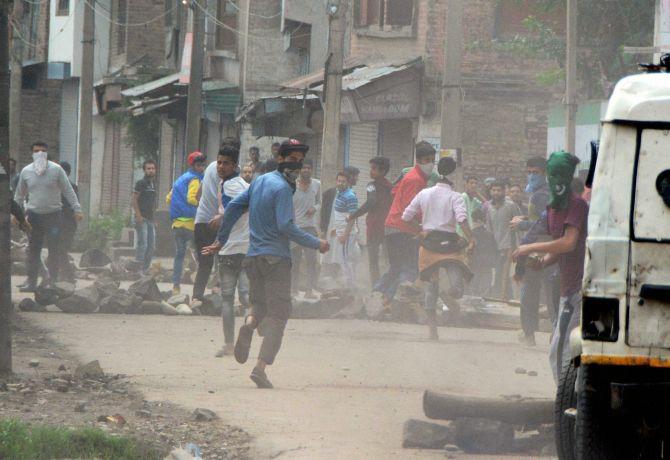 Police chasing away protesters during a clash in Srinagar. Photograph: S Irfan/ PTI Photo
---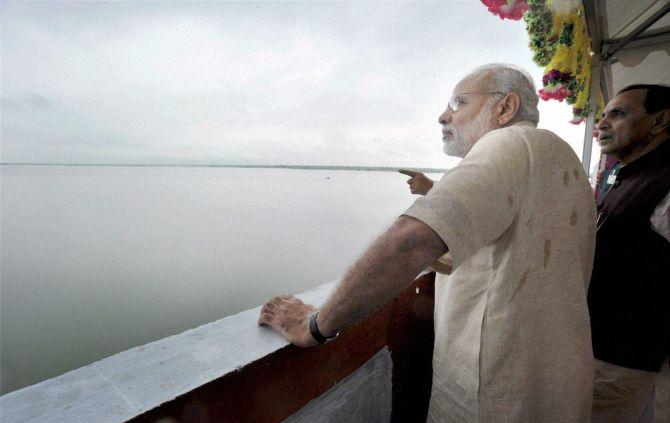 Prime Minister Narendra Modi at AJI-3 dam site of the project, in Jamnagar district, Gujarat.
---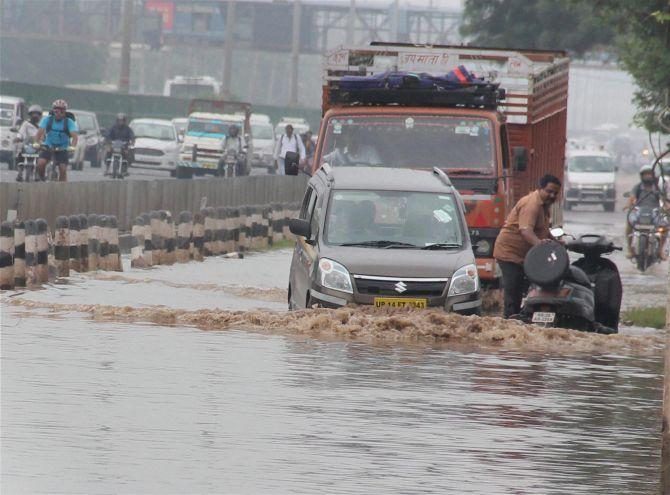 Vehicles wade through a waterlogged road after heavy rains at Delhi-Gurgaon expressway in Gurgaon.
---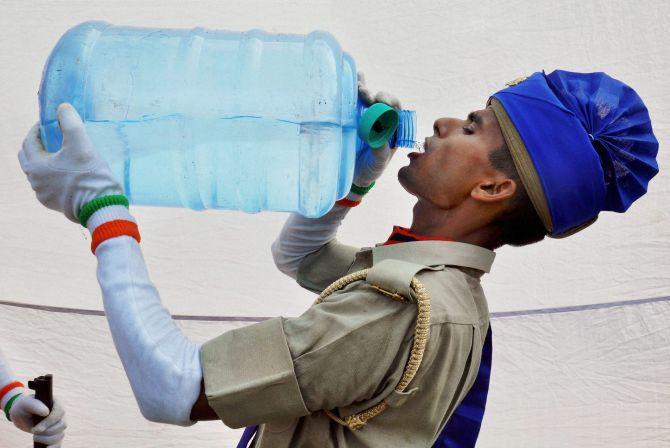 A newly inducted Provincial Armed Constabulary personnel quenches his thirst after passing out parade in Moradabad, Uttar Pradesh.
---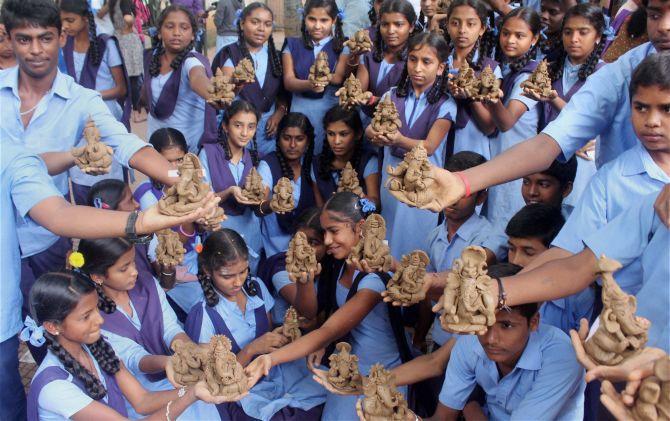 Schoolchildren show Lord Ganesha idols made with clay ahead of Ganesh Chaturthi festival in Bengaluru. Photograph: Shailendra Bhojak/ PTI Photo
---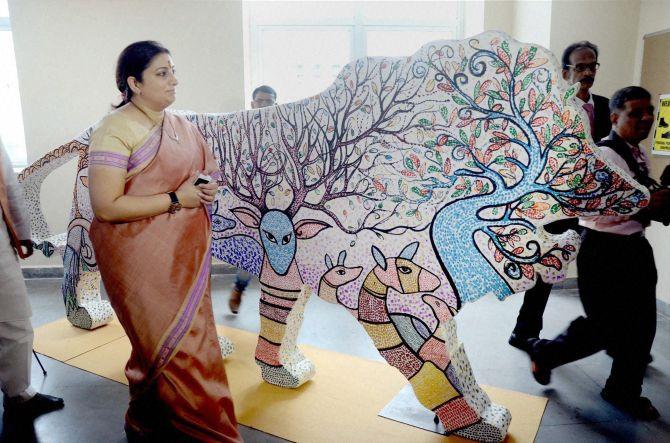 Union Textiles Minister Smriti Irani during inauguration of NewBuilding and Design Sutra Competition at National Institute of Fashion Technology in Navi Mumbai.
---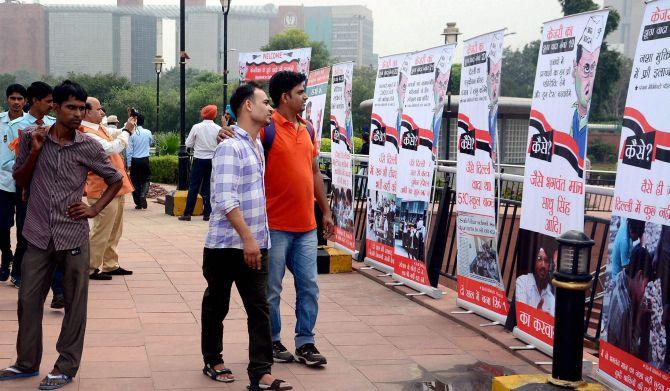 Onlookers at exhibition titled Kejriwal Ke Jhuthe Vade (false promises of Kejriwal) organised by Delhi Study Group in New Delhi.
---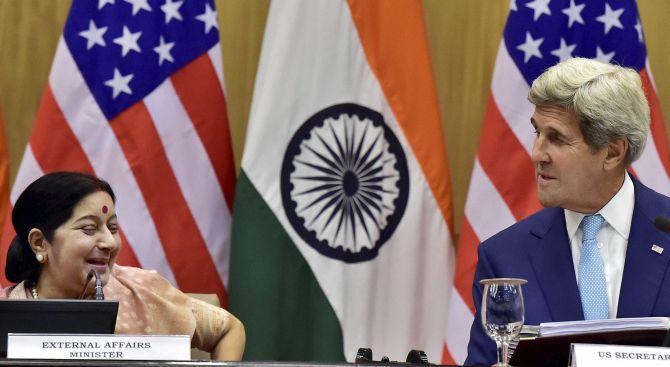 Union Minister for External Affairs Sushma Swaraj and United States Secretary of State John Kerry at a joint press conference in New Delhi. Photograph: Kamal Kishore/PTI Photo
---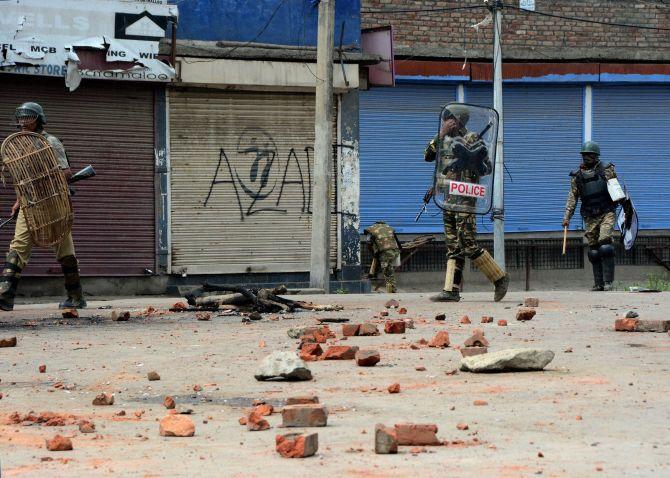 Security forces patrolling a street after a clash with the protesters in Srinagar. Photograph: S Irfan/ PTI Photo
---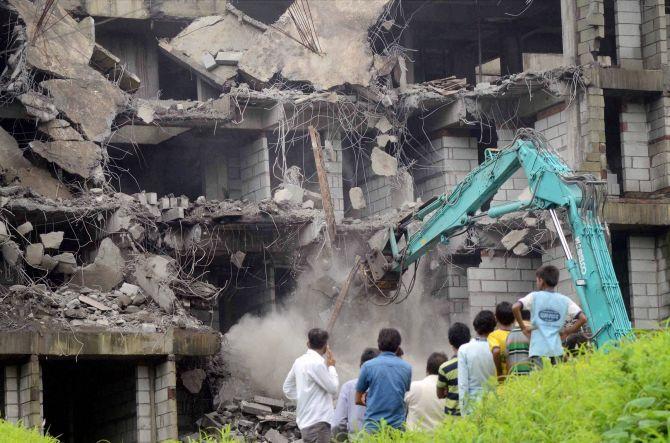 A five-storey illegal building is demolished by CIDCO at Sec-5 Kharghar in Navi Mumbai.
---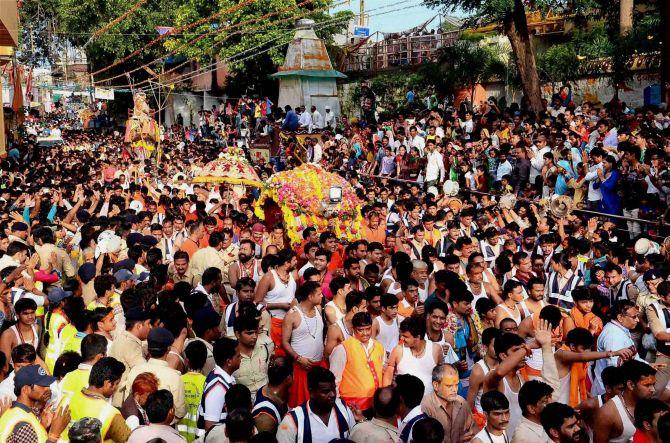 Devotees participate in Royal procession of Lord Mahakal during Bhadrapada month in Ujjain, Madhya Pradesh.
---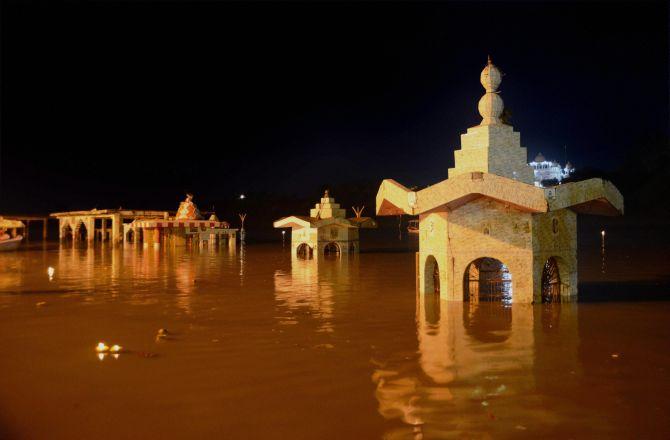 Temples submerged in flooded waters of Narmada river due to heavy rains near Gwarighat in Jabalpur.
---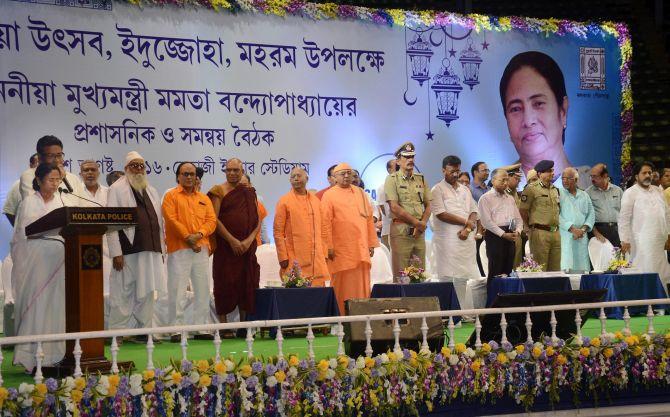 West Bengal Chief Minister Mamata Banerjee addresses during a meeting with various religions representatives, police officials, ministers, and administrative officers for upcoming festival Durga Puja, Idd-ul -Zoha, Mahram Celebration in Kolkata.
---