The capital of Georgia has been placed on lockdown after heavy flooding destroyed enclosures at the city's zoo allowing tigers, lions, jaguars, wolves, jackals and a hippo to escape and roam the streets.
Residents in Tbilisi have been warned to stay indoors after more than 30 dangerous animals became free from the zoo after heavy rain and wind.
The flash floods have already killed up to 12 people including three workers who are employed at Tbilisi Zoo.
Here are some dramatic moments from the hippo's stroll in the city.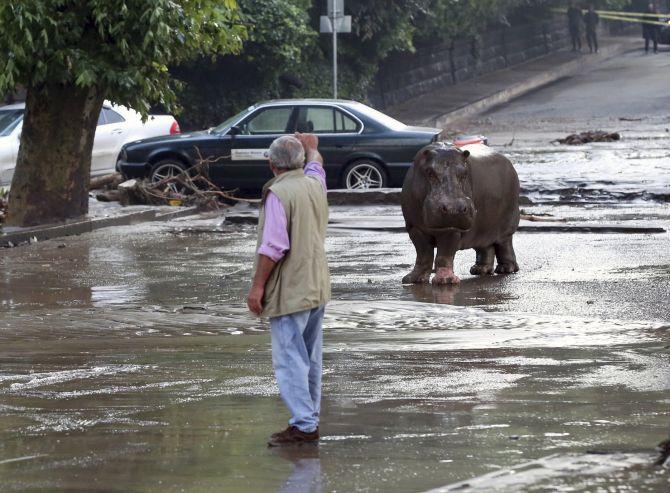 A man gestures to a hippopotamus at a flooded street in Tbilisi, Georgia. The hippopotamus escaped from the zoo's cages, which were damaged by the rainfall. Photograph: Beso Gulashvili/Reuters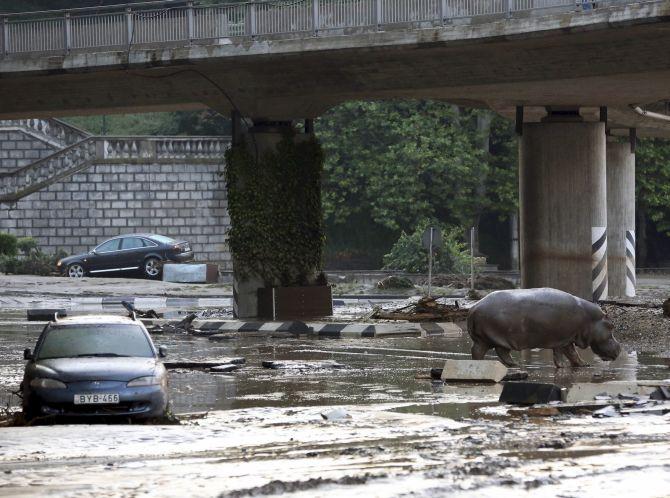 The hippopotamus made his way around the flooded streets of Tbilisi, Georgia. People were asked to stay inside owing to the animals on the streets. Photograph: Beso Gulashvili/Reuters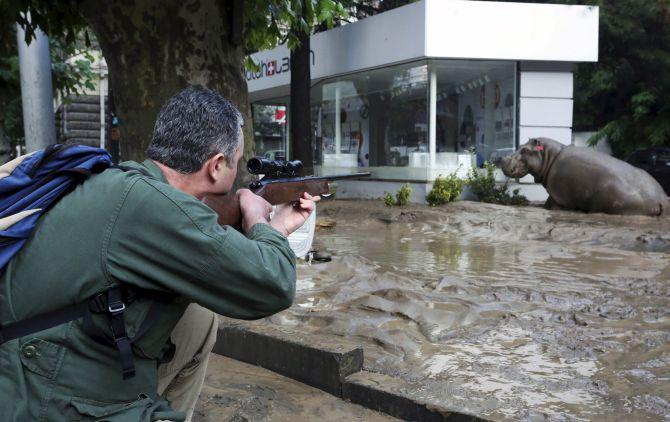 Finally, authorities tracked down the hippopotamus and tried to sedate him with the help of a tranquilizer. Photograph: Beso Gulashvili/Reuters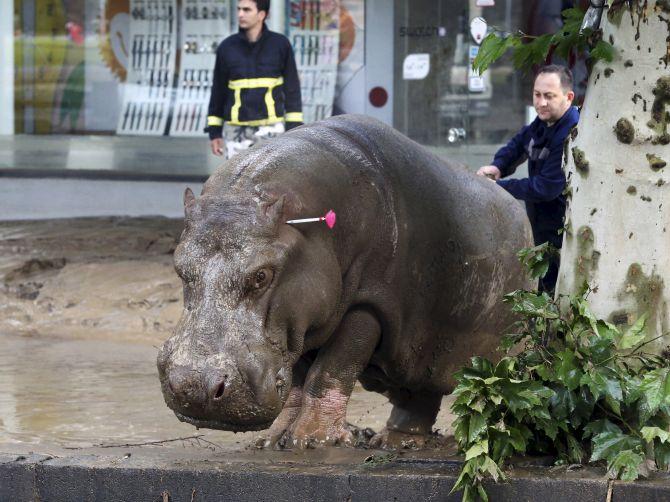 A man directs a hippopotamus after it was shot with a tranquilizer dart at a flooded street in Tbilisi. Photograph: Beso Gulashvili/Reuters