The flooding in Kerala, Karnataka and Maharashtra has left people without homes and brought about destruction worth crores.
KERALA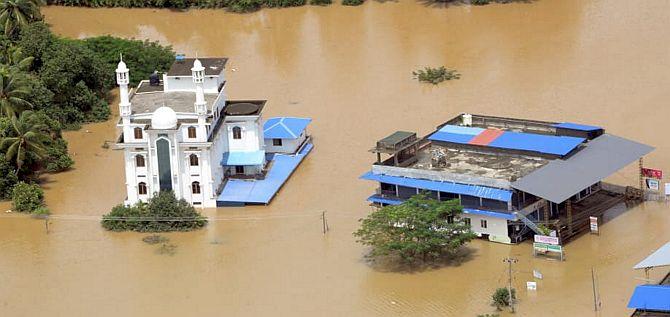 -- The toll in the monsoon fury climbed to 76 and 2.87 lakh persons have sought refuge in relief camps
-- Fifty eight persons are still missing, of whom 50 are in Malappuram, where the toll is 24, the highest in the state
-- Congress leader Rahul Gandhi, who is in Kerala to take stock of the flood situation, visited a relief camp at the hill town of Thiruvambady, part of Wayanad constituency, which he represents in the Lok Sabha. "In this tragedy we all are standing with you", he said, addressing the people in the camp
-- There was no red alert in any of the 14 districts on Monday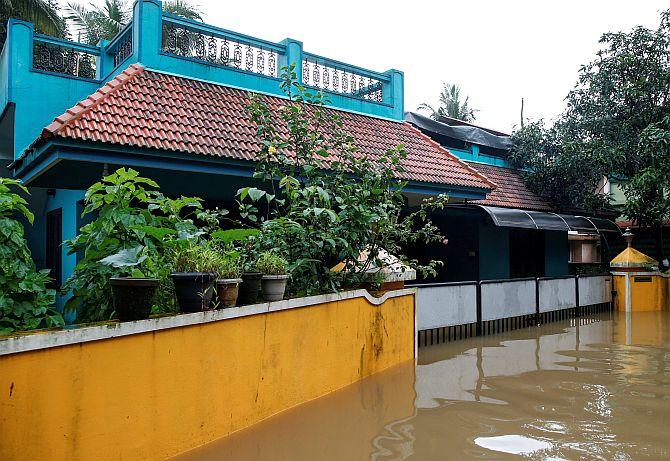 -- Efforts are on to reach relief materials -- clothes, medicines and cleaning materials to people who have been displaced and collection centres have come up across Kerala
-- Four trains were fully cancelled on Monday -- Okha Ernakulam express, Barauni Ernakulam Raptisagar, the Thiruvananthapuram-Ahilyanagari express and the Kochuveli Hyderabad special trains, a Southern Railways press release sai
-- Kerala University has postponed all its examinations to be held for August 13
MAHARASHTRA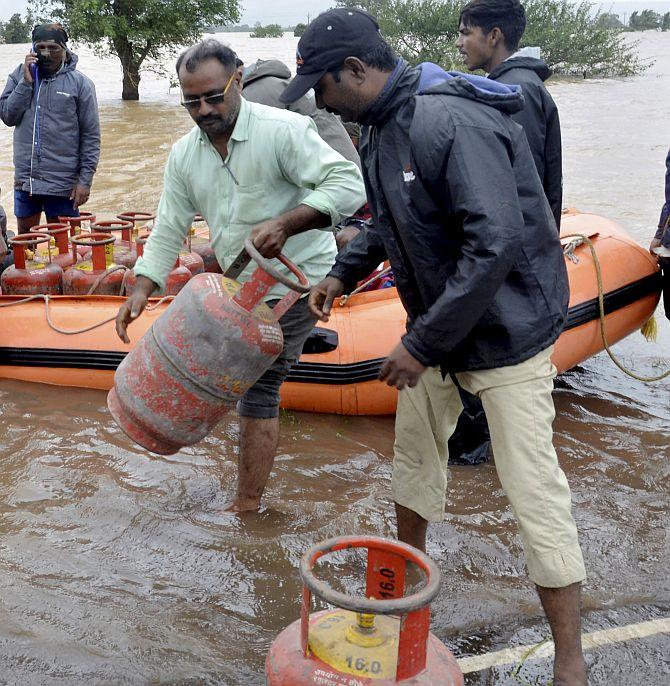 -- Around 105 teams of the Army, Air Force, Navy, National Disaster Response Force, the Coast Guard, State Disaster Response Force, police and local officials were carrying out rescue operations in the western Maharashtra region
-- Kolhapur and Sangli districts have been battling unprecedented floods since last eight days following heavy rains in Konkan and western parts of the state where 40 people have lost their lives in the deluge
-- The Mumbai-Bengaluru National Highway, which was closed since last six days due to flooding, was partially opened for traffic in Maharashtra's Kolhapur district on Monday after the water receded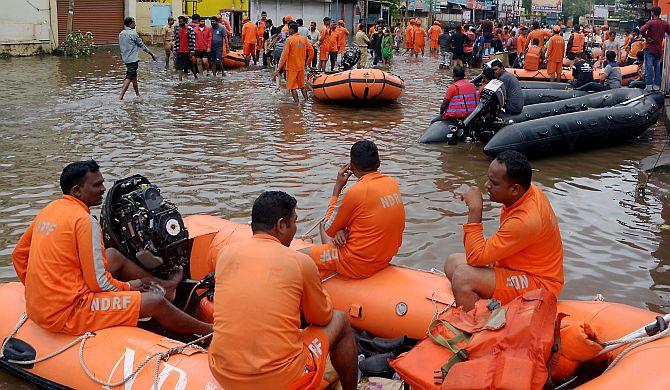 -- Nearly 4.48 lakh people were so far evacuated from flood-hit areas across the state, including 4.04 lakh from Kolhapur and Sangli. They were shifted to 372 temporary camps and shelters
-- Union Home Minister Amit Shah on Sunday conducted an aerial survey of the flood-hit areas in Satara, Sangli and Kolhapur districts
-- Chief Minister Devendra Fadnavis on Sunday said each flood-hit family in the state will be given Rs 5,000 cash while rest of the financial assistance will be deposited in their respective bank accounts
KARNATAKA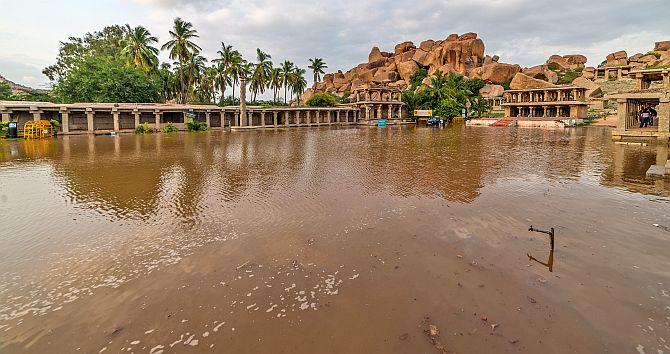 -- Eighty taluks of 17 districts in Karnataka have been affected due to floods and rains
-- The state government had on Sunday evening put the death toll at 40, and those missing at 14. A total of 5,81,702 people have been evacuated till Sunday evening and 1,168 relief camps have been opened where 3,27,354 people are taking shelter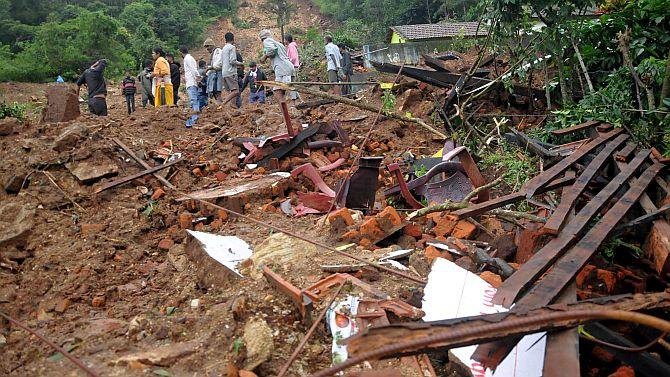 -- Karnataka Chief Minister B S Yediyurappa said on Sunday that initial estimates of losses in the floods was about Rs 10,000 crore and that the state government had requested the Centre to immediately release Rs 3,000 crore
-- Four choppers of the Indian Air Force and one from the navy have also been pressed into service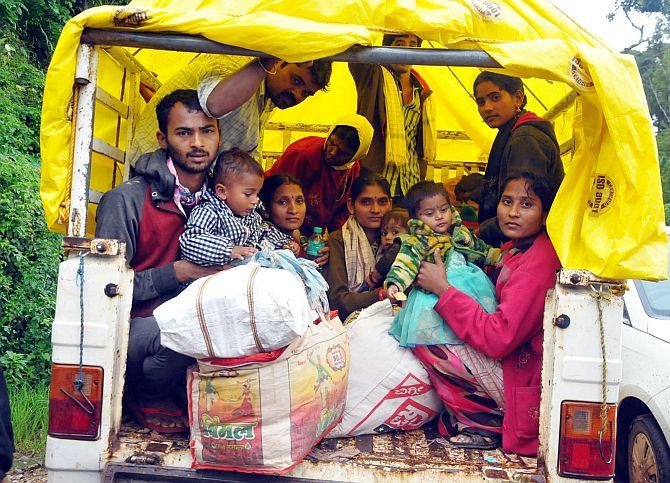 © Copyright 2020 PTI. All rights reserved. Republication or redistribution of PTI content, including by framing or similar means, is expressly prohibited without the prior written consent.