The fifth in line to the British throne reveals how counselling helped him through grief issues after his mother's demise when he was 12 years old.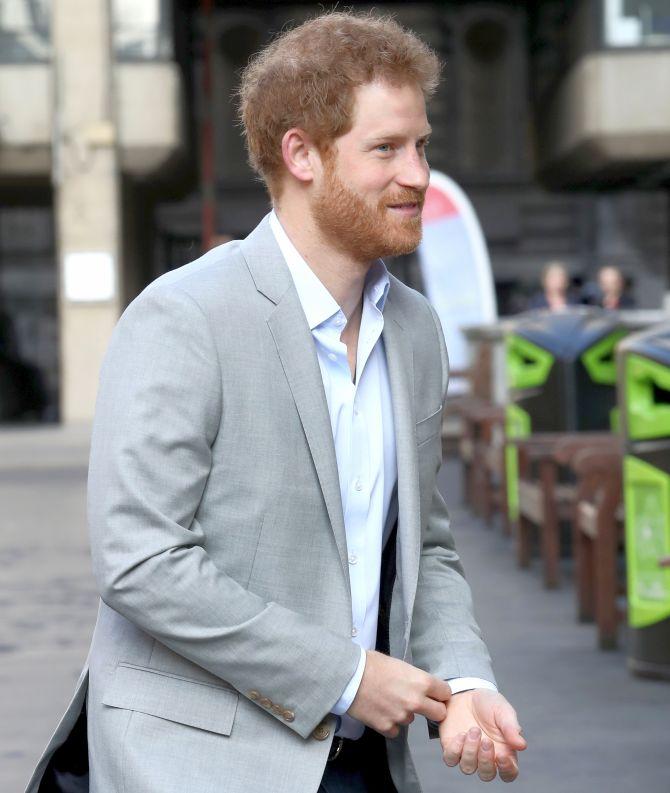 IMAGE: Prince Harry attends an event for Heads Together at King's College London. Photograph: Chris Jackson/Getty Images
Britain's Prince Harry has revealed that he was "very close to a complete breakdown" after the tragic death of his mother Princess Diana in 1997 and sought counselling four years ago to deal with the "total chaos", he said.
He "shut down all his emotions" for almost two decades after losing his mother, Diana, Princess of Wales, despite his older brother, Prince William, trying to persuade him to seek help, the 32-year-old said in an interview published by the Telegraph on Monday.
Disclosing that he has spoken to a professional about his mental health, he describes how he only began to address his grief when he was 28 after feeling "on the verge of punching someone" and facing anxiety during royal engagements.
"My way of dealing with it was sticking my head in the sand, refusing to ever think about my mum, because why would that help? It's only going to make you sad. It's not going to bring her back," the fifth in line to the throne said of his loss.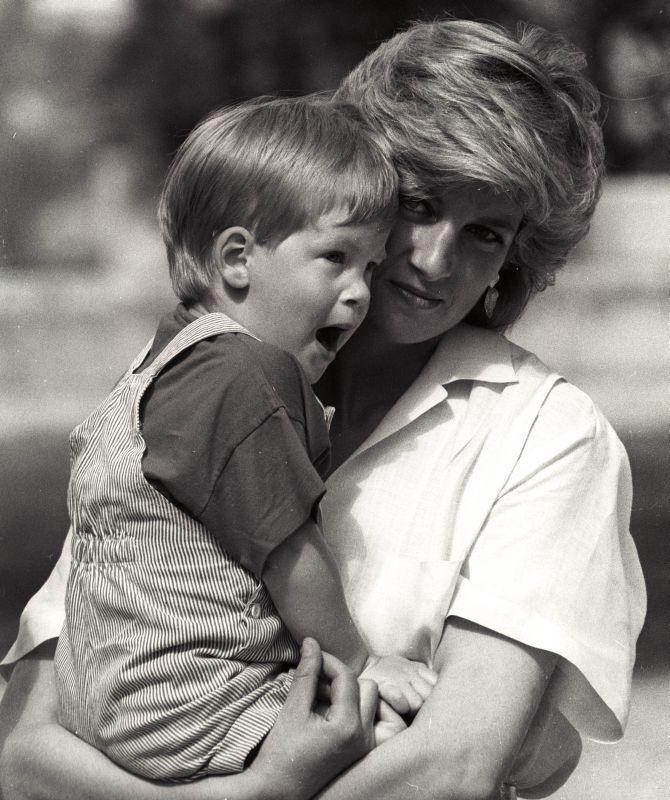 IMAGE: Young Prince Harry, 3, yawns as his mother Princess Diana holds him during a morning picture session at Marivent Palace, August 9, 1988, where the Prince and Princess of Wales are holidaying as guests of King Juan Carlos and Queen Sofia. Photograph: Hugh Peralta/Reuters
"I can safely say that losing my mum at the age of 12, and therefore shutting down all of my emotions for the last 20 years, has had a quite serious effect on not only my personal life but my work as well," Harry said.
"I have probably been very close to a complete breakdown on numerous occasions when all sorts of grief and all sorts of lies and misconceptions and everything are coming to you from every angle," he added.
"It was 20 years of not thinking about it and then two years of total chaos... I didn't know what was wrong with me," he said.
Describing the "quite serious effect" that losing his mother had on his personal and professional life, he tells how living in the public eye left him feeling he could be "very close to a complete breakdown on numerous occasions."
The royal turned to counsellors and even took up boxing. He says he is now in "a good place".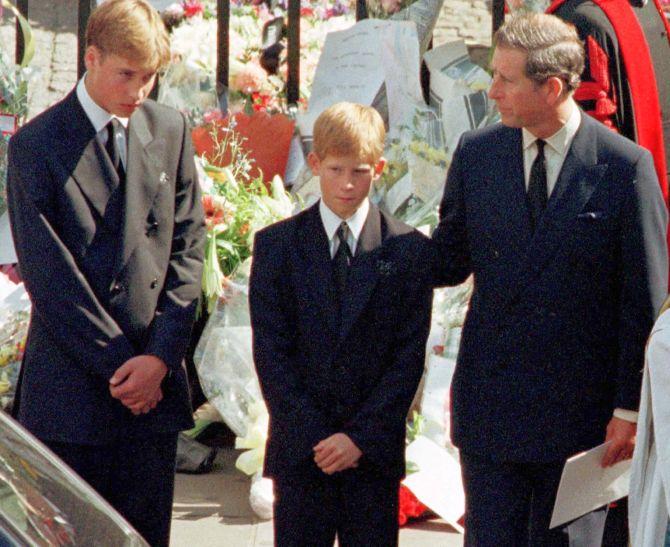 IMAGE: Prince Charles touches the shoulder of his son Harry as his other son Prince William watches the hearse bearing his mother Diana, Princess of Wales being driven from Westminster Abbey following her funeral service September 6. Photograph: Reuters
Prince Harry has decided to give an unprecedented insight into his past in the hope it will encourage people to break the stigma surrounding mental health issues.
Along with his brother and sister-in-law, the Duke and Duchess of Cambridge, he is promoting the Heads Together mental health campaign, the London Marathon's charity of the year.
Diana and her boyfriend Dodi Fayed were killed in a tragic car crash in a Paris underpass on August 31, 1997, along with their French driver Henri Paul as they tried to outrun chasing photographers.
Her death triggered a mass outpouring of public grief and Harry walked behind her coffin during a funeral which was broadcast around the world.
Harry said he recently confronted the grief of losing his mother as well as tackling the pressures of a royal life including overcoming a feeling of "fight or flight" during engagements.
Please read the full interview HERE (external link)