Prime Minister Narendra Modi on Sunday took a holy dip at the 'Sangam' and offered prayers at the ongoing Kumbh mela at Uttar Pradesh's Prayagraj, after which he washed feet of sanitation workers and lauded their efforts to ensure a Swacch Bharat.
The prime minister also paid tributes to National Disaster Response Force personnel Rajendra Gautam, who sustained a severe spinal injury while rescuing an elderly pilgrim from drowning at Kumbh Mela, passed away at Delhi's Safdarjung Hospital where he was airlifted for treatment.
The mela draws tens of millions of pilgrims over the course of approximately 48 days to bathe at the sacred confluence of the Ganga, the Yamuna, and the mythical Saraswati river.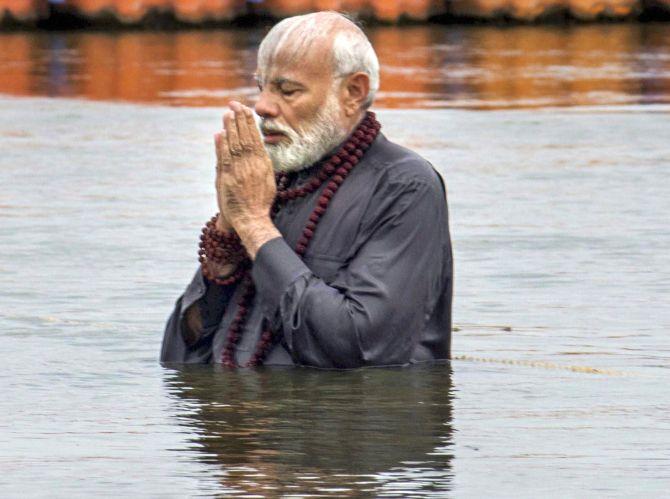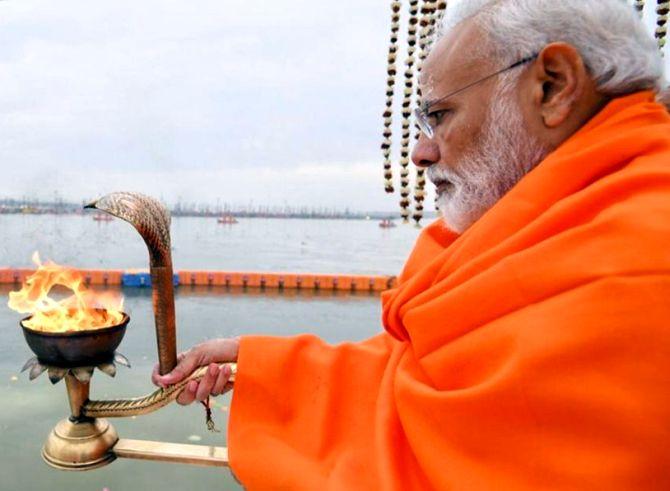 WATCH: PM Modi takes a holy dip in Sangam at Kumbh
Modi also praised the "naaviks' (boatmen), calling them the "sevak" of Lord Ram. The prime minister described himself as their, the boatmen's, pradhan sevak (principal servant). "Boatmen play an important role during Kumbh. There is a strong relationship between Prayagraj and boatmen. They are the dedicated soldiers of Maa Ganga. Without them, the Ramayana of Lord Ram is incomplete," Modi said.