Prime Minister Narendra Modi addressed the Indian diaspora in Bangkok at an event called 'Sawasdee PM Modi' on Saturday.
The PM was greeted with laud applause and a standing ovation by around 5,000 people, as he said that India has decided to eliminate a big reason behind sowing of seeds of terrorism and separatism, in a clear reference to abrogation of Article 370 from Jammu and Kashmir and reorganisation of the state.
"When a decision is right, its echo is heard across the globe. And I can hear it in Thailand as well," he said at the 'Sawasdee PM Modi' event at an indoor stadium in central Bangkok.
A few glimpses of the event that was a reminiscent of 'Howdy, Modi' that was held in Houston in September.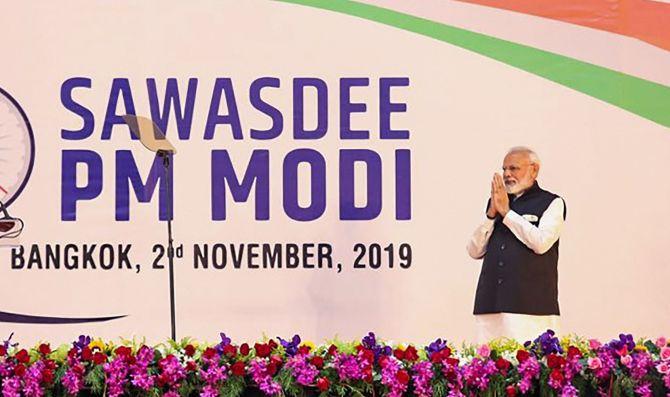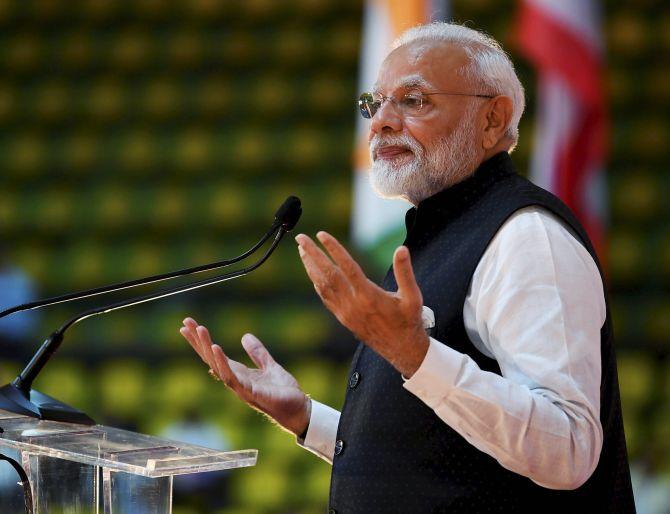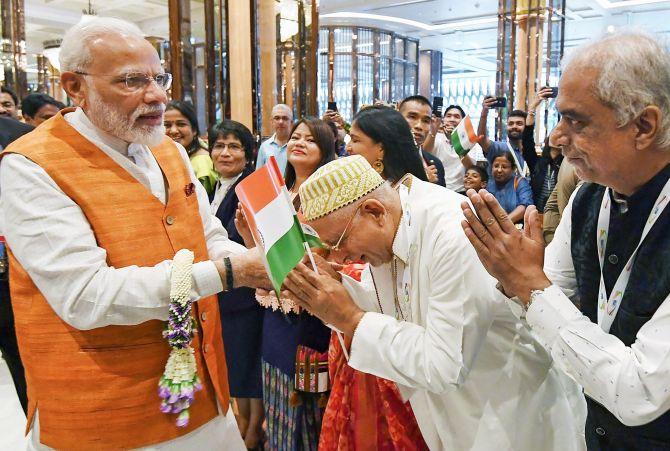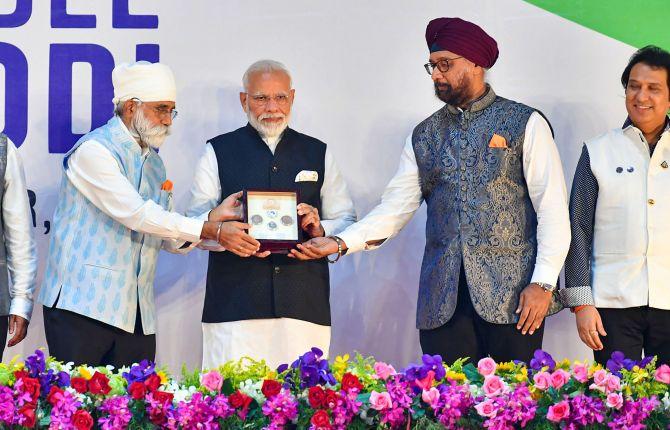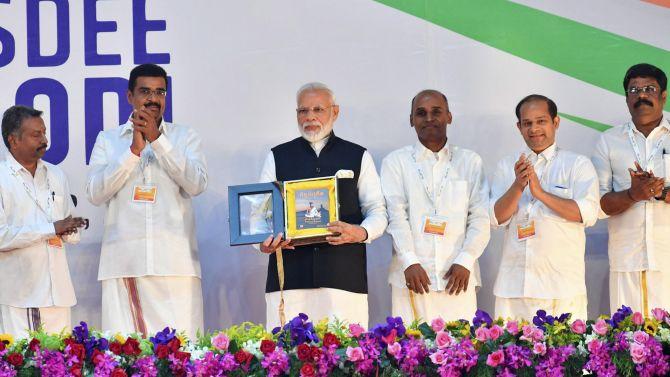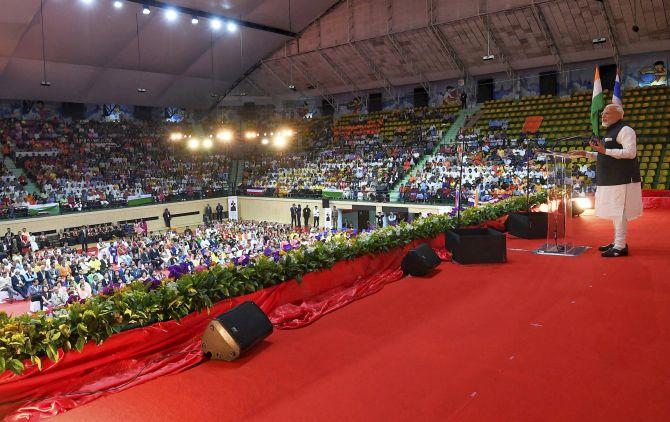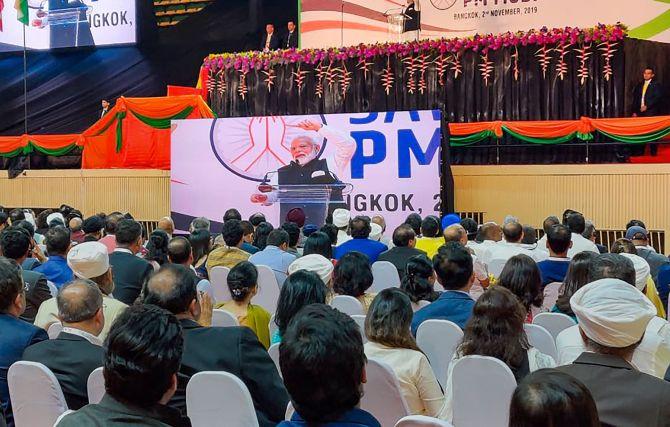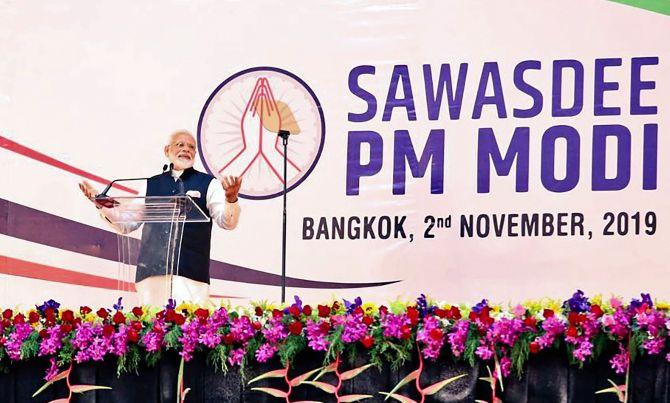 "Once the India-Myanmar-Thailand trilateral highway is thrown open, there will be seamless connectivity between both our countries," Modi said.