This weekend, the streets (and walls and pretty much every other available surface) of Bristol, England were taken over by some of the greatest street artists in the world.
The event: Upfest, Europe's largest street art festival, which saw over 350 artists from across 40 countries taking part.
Here are some of our favourite images.
All photographs: Matt Cardy/Getty Images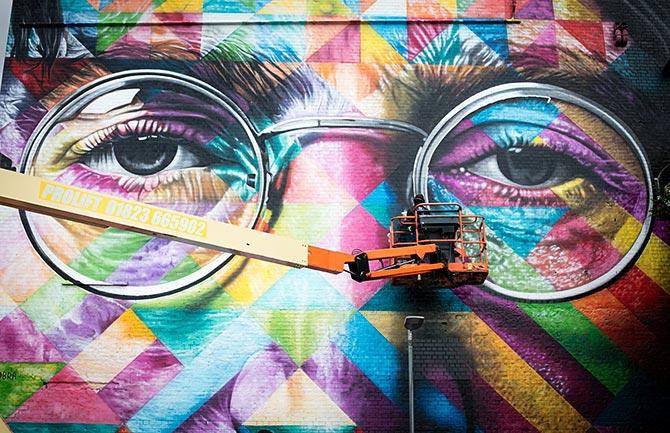 The festival now almost a decade old, evolved from its humble beginnings as just a small gathering of friends in 2008.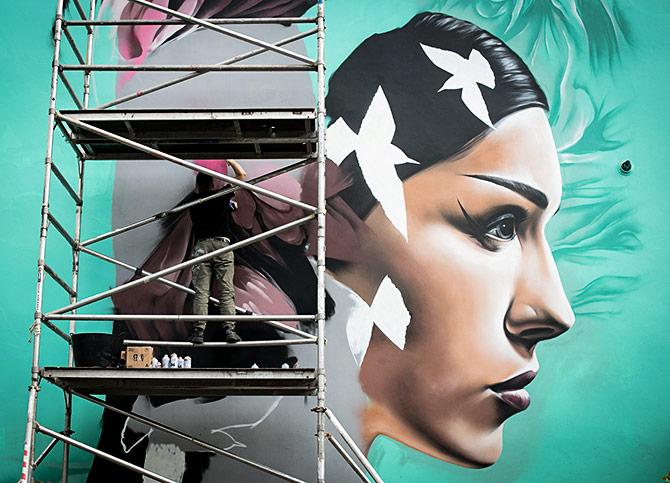 Upfest is an incredible celebration of creative minds that immerses and involves the crowd in a way that you don't normally get in the secretive, surprising world of street art.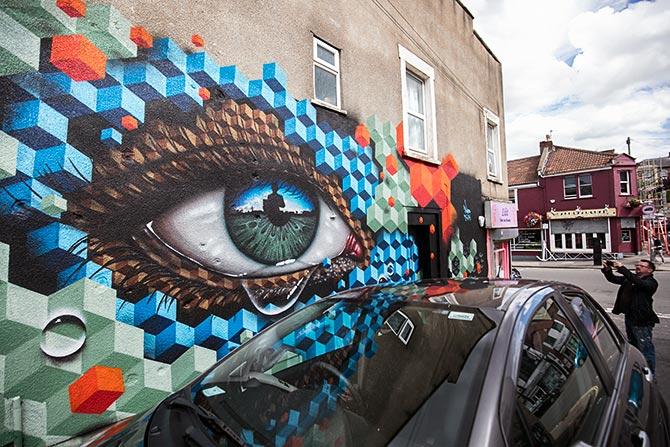 Artists expressed themselves in all sorts of styles, with simple cartoons lining up alongside detailed human faces.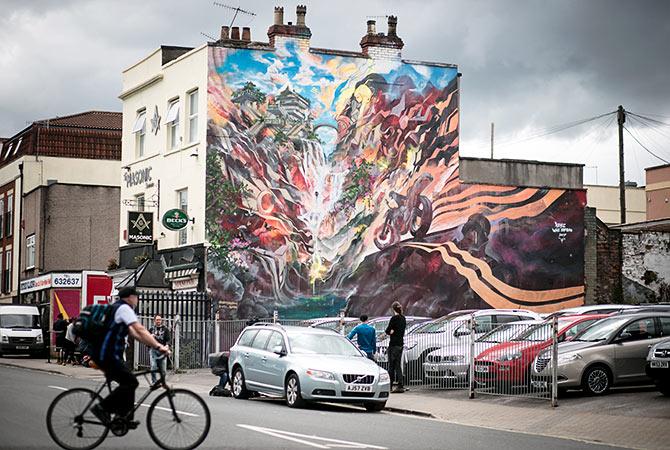 The size of each piece varied from a small picture on a wall to a whole-building alien landscape.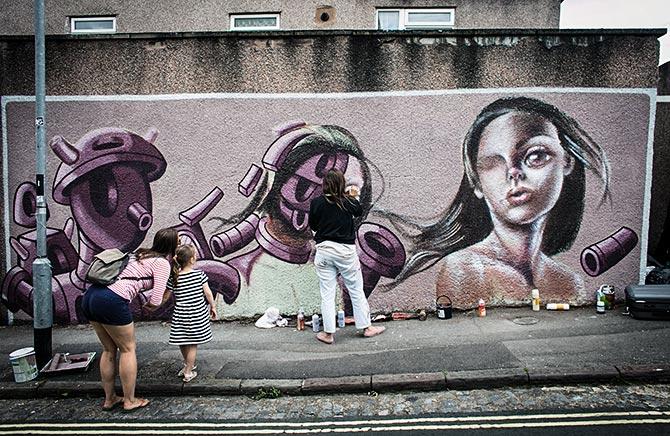 Upfest took up 30,000 square feet of surface, across 35 different venues.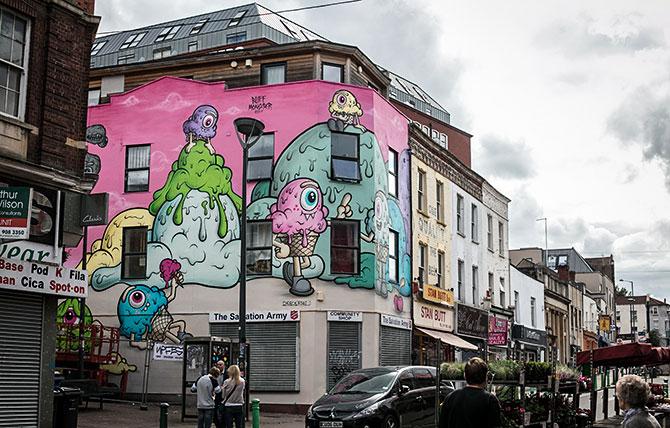 Buff Monster, a New York City street artist, created 'Something Melty This Way Comes' on the wall of the Salvation Army Shop.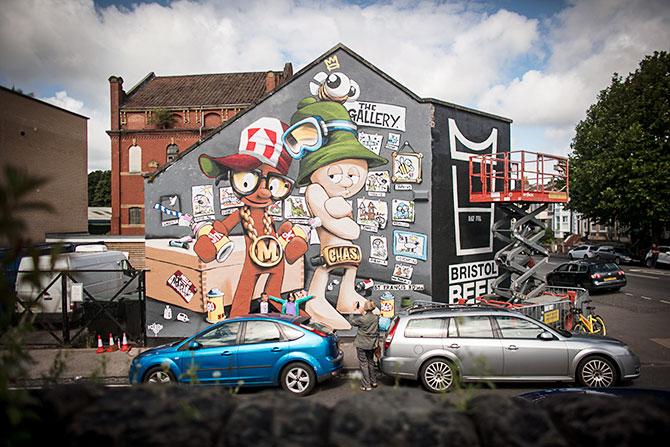 An estimated 8,000 cans of spray paint were used over the course of the festival.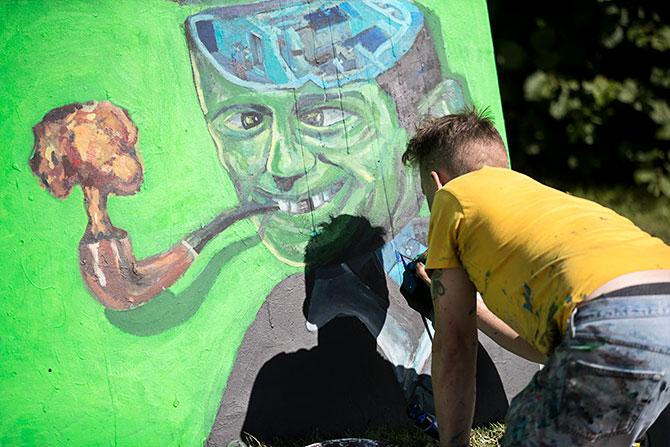 One can definitely say that the artists left a mark on Bristol.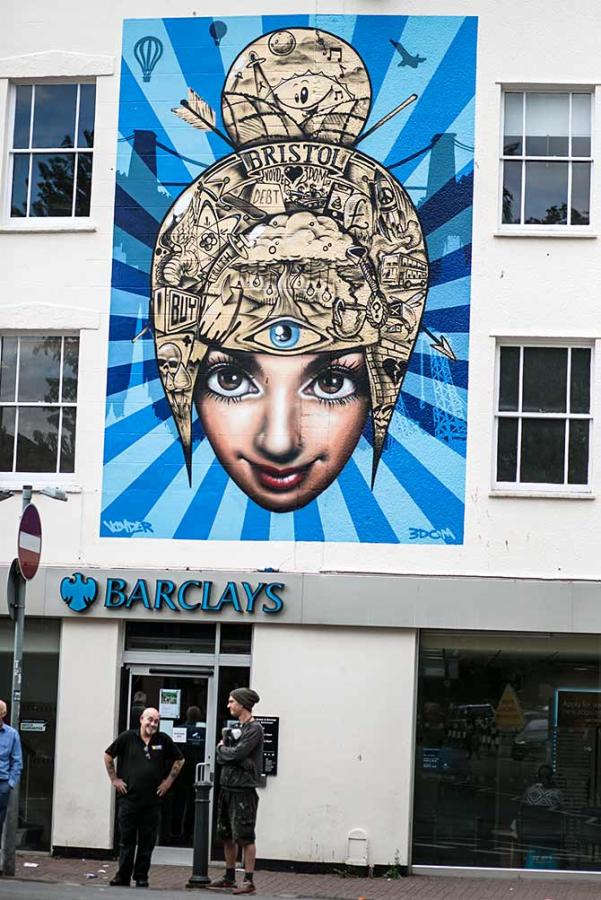 The large scale wall pieces will stay up to be viewed until next year when a new group of artists will arrive to paint over the old with the new, just as they did this year.