With early trends giving the Aam Aadmi Party a massive lead over the Bharatiya Janata Party, hundreds of AAP supporters broke into boisterous celebrations with their signature poll tune 'Paanch Saal Kejriwal' blaring over loudspeakers.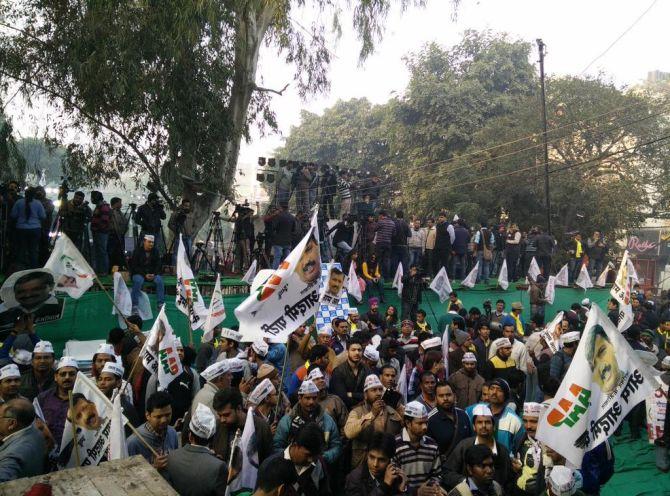 AAP workers sit outside the party office awaiting the results. Photograph: AAP/ Twitter
Every lead projected on the massive LCD screens set up at the party office is being cheered loudly by supporters who are proudly waving the party flags along with the tricolour.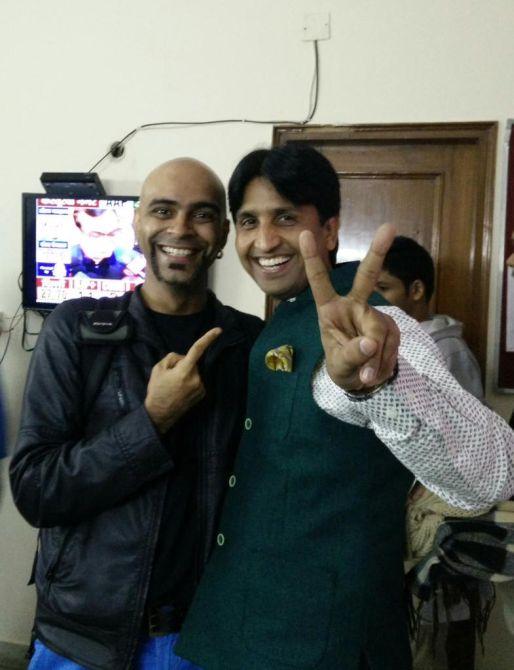 Actor and activist Raghu Ram and AAP leader Kumar Vishwas show a victory sign at the party office as trends show a landslide victory for the party. Photograph: AAP/ Twitter
Party chief Arvind Kejriwal reached the office early in the morning and is expected to address supporters after the final results are declared.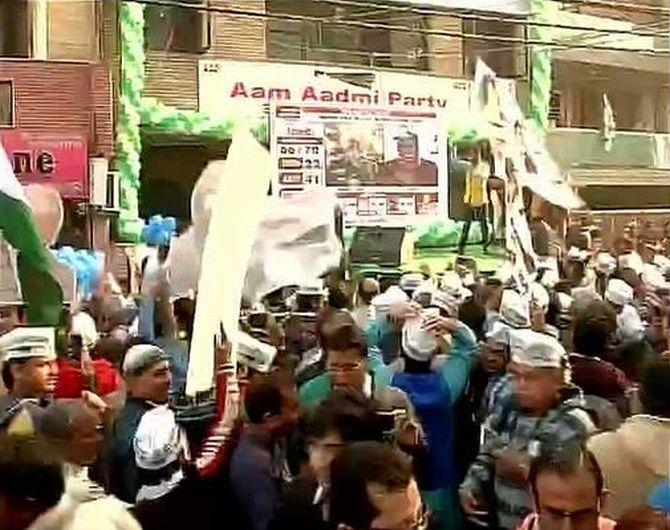 AAP activists wait for the final count. Photograph: ANI/ Twitter
Senior party leaders Manish Sisodia, Kumar Vishwas, Yogendra Yadav and Sanjay Singh are also present at the three-storey Patel Nagar office and are appearing in the balcony to address the supporters from time to time.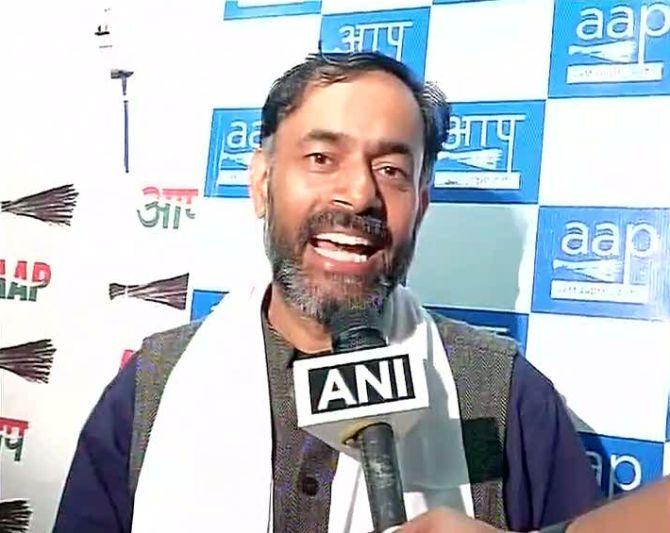 A jubilant Yogendra Yadav speaks to the media as AAP witnesses landslide win in Delhi assembly polls. Photograph: ANI/ Twitter
'Gulal' smeared party workers are dancing in abandon as petals are being showered on them from the office terrace by a machine. The party's celebrity faces such as Raghu Ram are also drawing loud cheers from the crowd.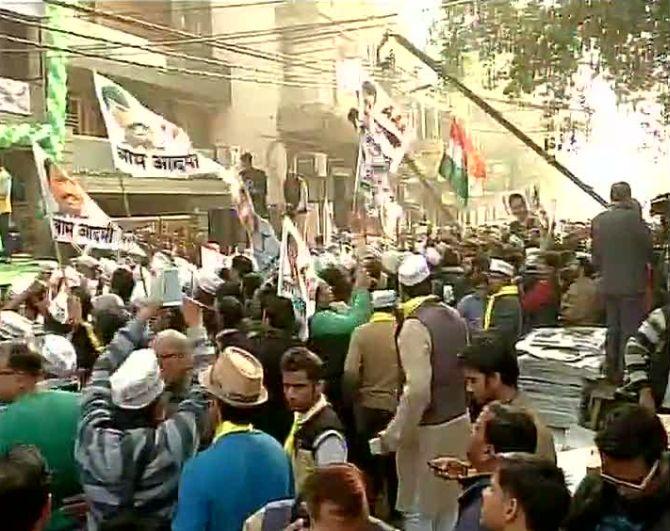 Partymen wave flags outside the AAP Delhi HQ as trends show victory for the party. Photograph: ANI/ Twitter
Inside the office, the party spokespersons are busy giving endless bytes to the large media contingent that has descended on the office.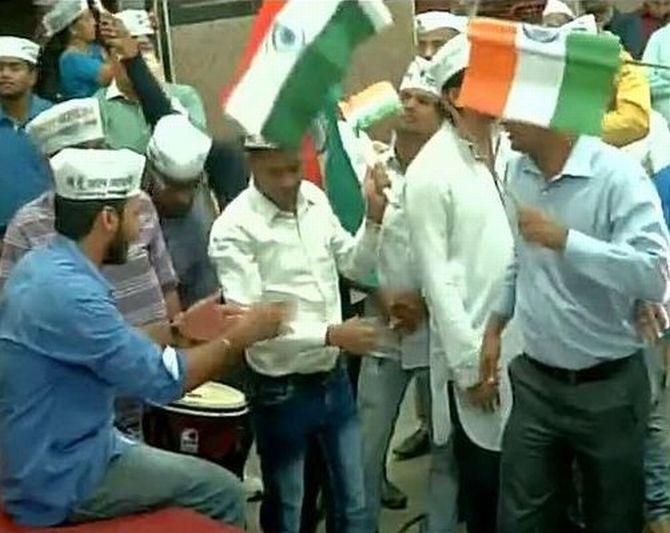 AAP partymen celebrate boisterously after counts show that the party is set to win Delhi assembly polls by landslide victory. Photograph: ANI/ Twitter
"We are heading towards a landslide. What we could not achieve before we have done. The country has got a new alternative," gushed a supporter.