To commemorate the anniversary of the Kargil war, various tributes and homages kickstarted in various parts of India.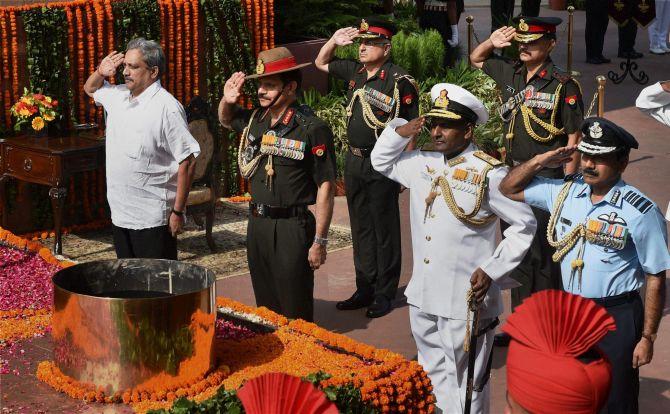 Defence Minister Manohar Parrikar and the chief of staff pay their tribute at the Amar Jawan Jyoti Memorial. Photograph: PTI
In the Capital, Defence Minister Manohar Parrikar laid a wreath and all the three service chiefs paid a tribute at the Amar Jawan Jyoti memorial. Army Chief General Dalbir Singh was also present.
In Drass at the war memorial, there was a heaviness in the air as armymen remembered their colleagues and fellow-fighters, some dead at the line of duty and some tortured to death, defending the country.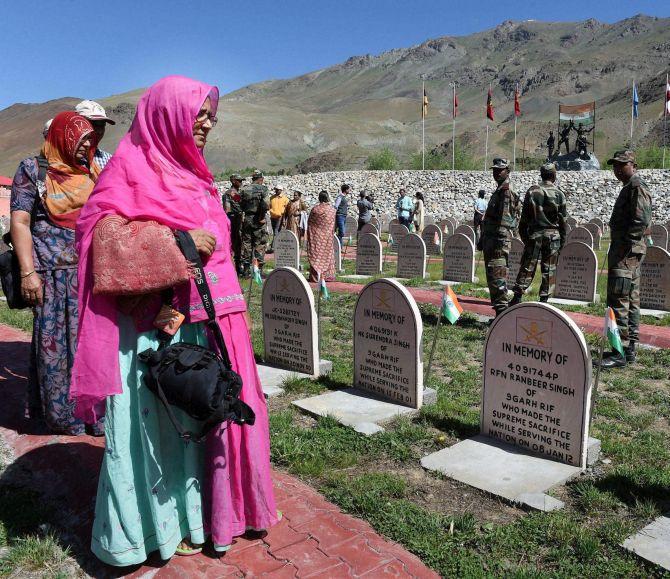 Kargil war martyrs families visiting their memorials during a function to commemorate the war. Photograph: PTI
On Saturday, Army Chief General Dalbir Singh paid tributes to the Kargil War martyrs memorial in Jammu and Kashmir's Drass sector. The chief reiterated the fact that India has learned a lot after the Kargil attacks about the enemy's intentions and has made the borders sound-proof for such attacks in the future. He also said that any such attacks are not possible as the army would neutralize any threat before it escalates into an all out war.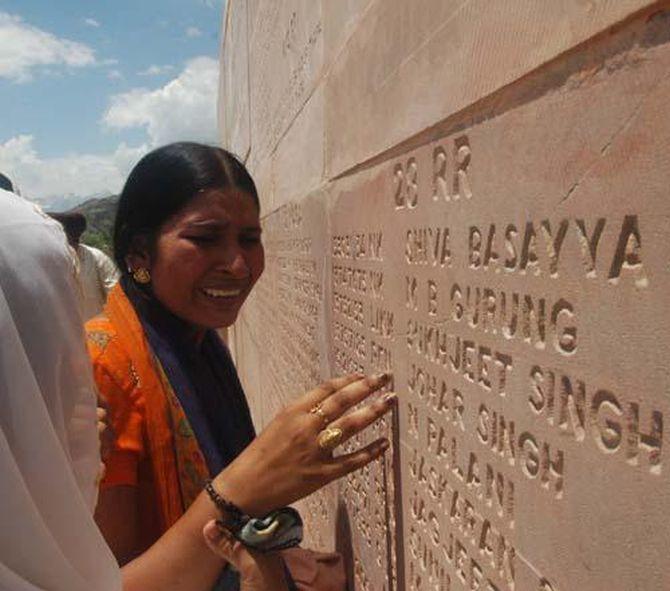 A woman breaks down seeing her brother's name up on the wall of fallen heroes. Photograph: @AskAnshul/Twitter
Several events are planned at army centres across the country to celebrate the Kargil victory and pay respect to the over 400 soldiers who were martyred in the Kargil war.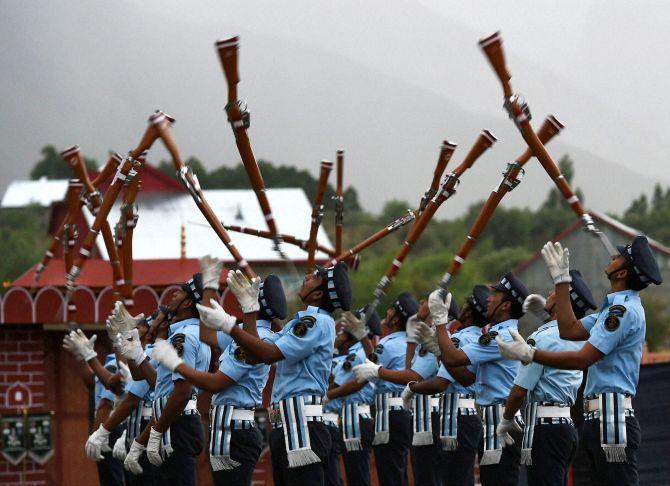 Air Warrior Drill Team performing during celebration of 16th anniversary of Kargil war victory at Drass sector. Photograph: S Irfan/PTI
The Kargil war, which began in May 1999, lasted for more than two months before Pakistani soldiers, a bulk of them drawn from its Northern Light Infantry, and irregulars withdrew from the mountain tops they had occupied overlooking the Srinagar-Leh highway.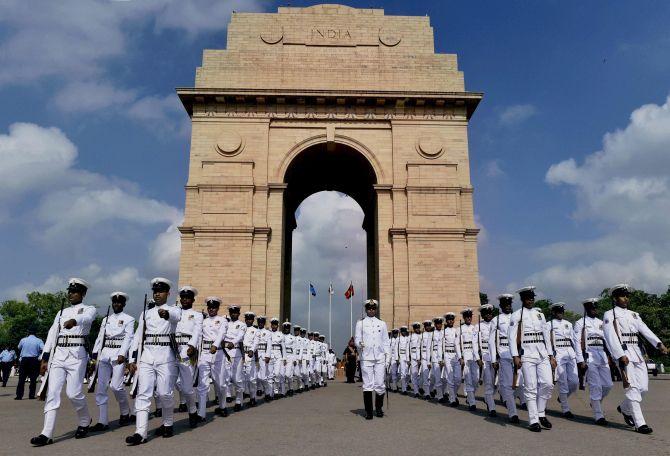 Naval soldiers after paying homage to Kargil martyrs at Amar Jawan Jyoti at India Gate on the occasion of Kargil Vijay Diwas in New Delhi on Sunday. Photograph:

Atul Yadav/PTI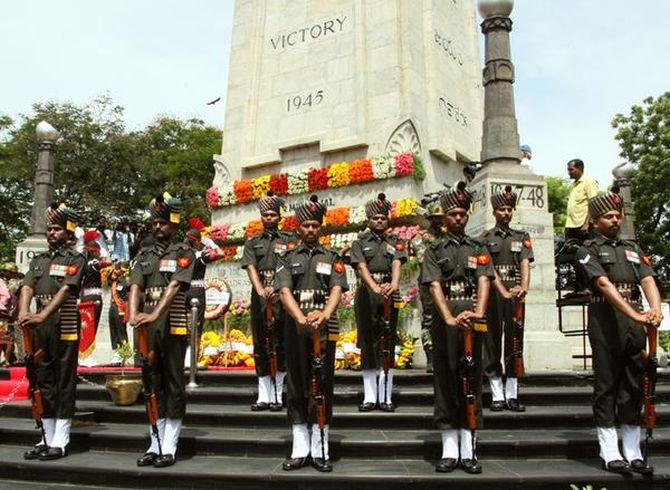 Wreath laying ceremony in Chennai. Photograph: @SpokespersonMoD/Twitter