On July 16, 1991, the world's first hospital on a train chugged out of Mumbai's Chhatrapati Shivaji Terminus on its maiden journey.
Twenty-six years later, the Lifeline Express (also called Jeevan Rekha Express) continues to take a multitude of medical services, from major surgeries to dedicated cancer treatment, to the people of India.
Take a look at the train's journey to remote villages.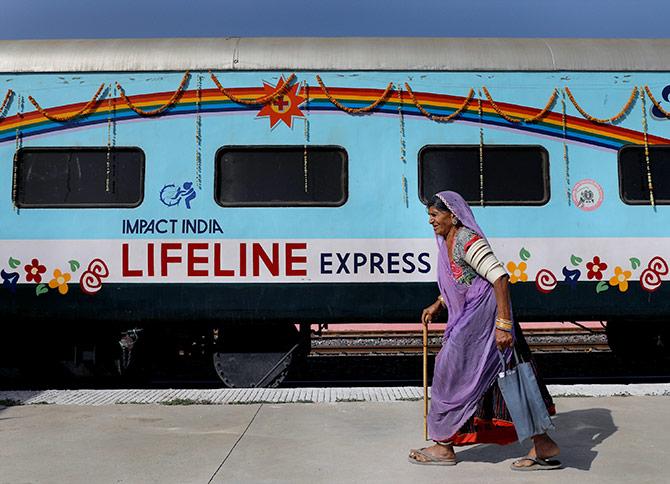 Photographs: Danish Siddiqui/Reuters
In 1991, Mumbai-based NGO Impact India Foundation started the service with the idea of taking hospital services and medical aid to the people, especially those living in far-flung areas of rural India, who remain untouched or poorly serviced by healthcare facilities.
They approached the Indian Railways and signed a Memorandum of Understanding under which the railways agreed to provide a three-coach train, supply water and electricity and maintain it, while the NGO would operate the medical services.
And that's how Lifeline Express came into being.
Lifeline Express has treated about 1.2 million people since its launch in 1991 by the non-profit Impact India Foundation, said chief operating officer and doctor Rajnish Gourh.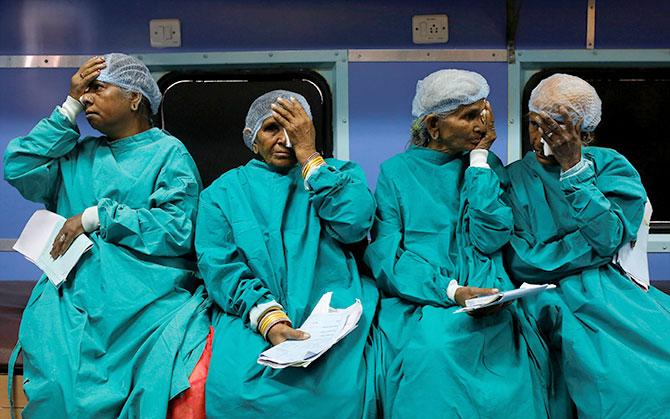 Lifeline Express employs 20 permanent paramedic staff, with most doctors volunteering from nearby medical colleges or hospitals.
Typically, it spends a month in a district, performing surgery ranging from cataracts and cancer to cleft palates and orthopaedics.
The aim is not to compete with India's public health system, but support it. "We cannot have a hundred Lifeline Expresses in the country," said Gourh.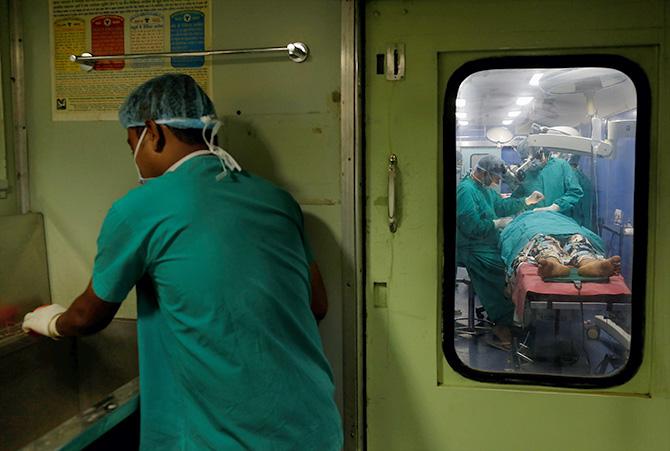 While the hospital train started off providing treatment primarily for cataract, cleft lips and Polio, over time, it began providing plastic surgeries, dental surgeries, epilepsy services, burn contractures, cancer treatment and curative services to people suffering from various kinds of disabilities (mainly disorders of the eye, ear, nose, throat and limbs).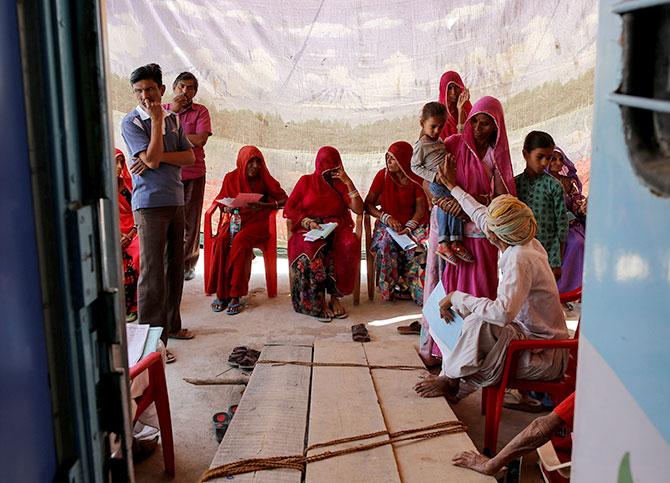 Even though, currently there is only one train, Railways Minister Piyush Goyal has agreed to provide a second train.
The train will be launched in the next six months to cover the north and northeast.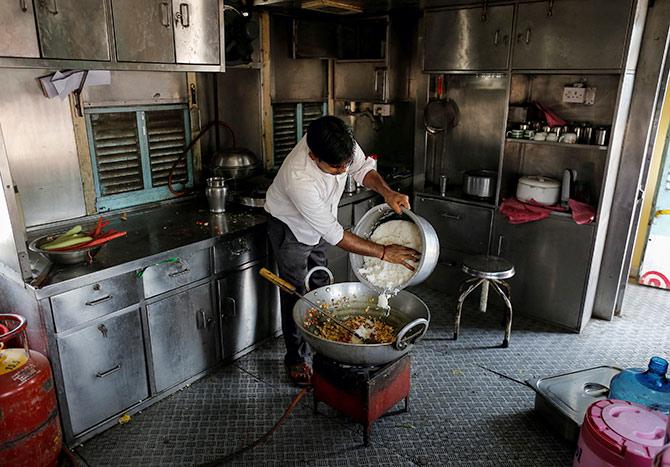 The train itself houses state-of-the-art operation theatres, a pathology lab, a mammography unit, a gynaecology examination room, a dental unit, an x-ray unit, pharmacy, consultation cubicles, numerous patient wards, onboard power generators, a well-equipped pantry and lodging for medical staff.
Moreover, the Lifeline Express is WiFi enabled, which helps doctors and experts sitting in metropolitan cities examine patient's diagnostic reports and other images.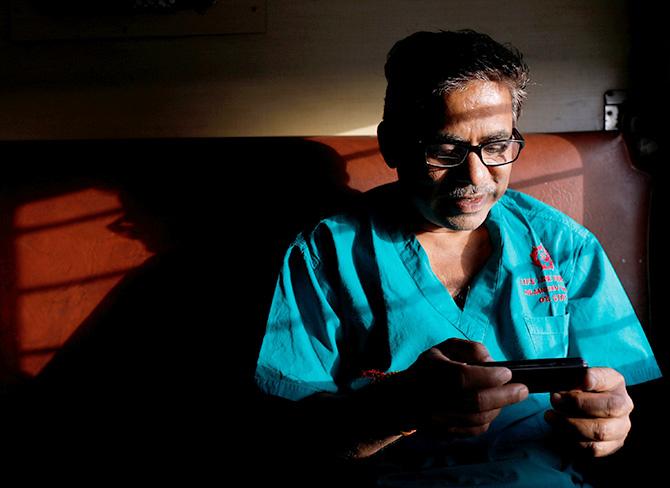 The train gives volunteer doctors and medical students an opportunity to hone their skills while doing satisfying community work.
"Because we are working at the grassroots, we are exposed to different kinds of diseases," said volunteer doctor Mehak Sikka. "You get to learn more."
Kondal Rao Halewale who works on the Lifeline Express said, "I have been working on the train for the last 25 years. I love travelling, going to new places. It's not a job for me as I enjoy it. I miss my family when I am not busy on the train. I am looking forward to meeting them after this project."
For patients, free treatment averts what could otherwise be a lifetime of suffering or death.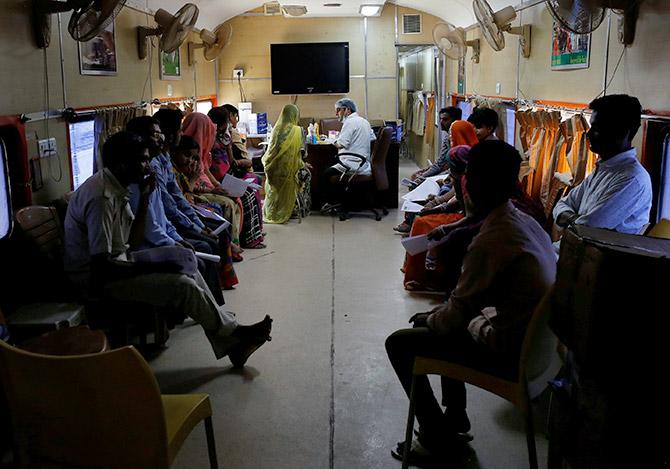 The train has had such a positive impact that other countries have replicated the idea -- China now has four such trains and South Africa has two while Bangladesh and Cambodia each have a riverboat hospital.
Lifeline has inspired other rail projects in India, too. In 2007, the government launched the Red Ribbon Express (to increase awareness of HIV and AIDS) and the Science Express to promote scientific temper among students.