On his second day in India, the warm welcome, hugs and chats continued for US President Barack Obama, who is in the country for a three-day visit.
Obama, who was the chief guest at the Republic Day parade, was often seen during the parade having chats with Modi while Michelle looked on.
Even at President Pranab's 'At home' function, they continued their animated conversations.
Here are some top moments of Obama's day.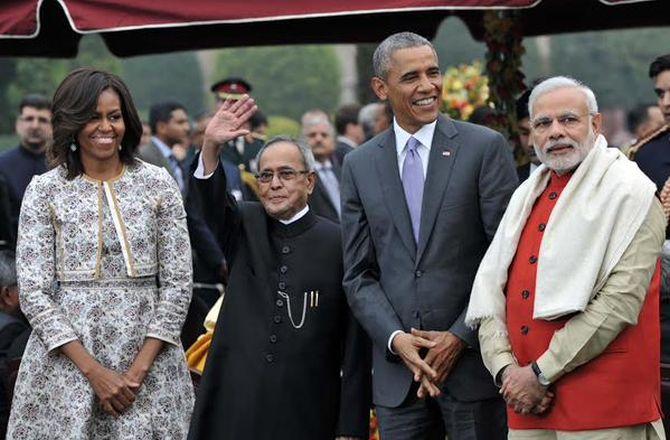 First Lady Michelle Obama, President Pranab Mukherjee, US President Barack Obama and PM Modi enjoy a moment at Rashtrapati Bhavan during the 'At home' reception, which took place after the R-Day parade. Photograph: @airnews/Twitter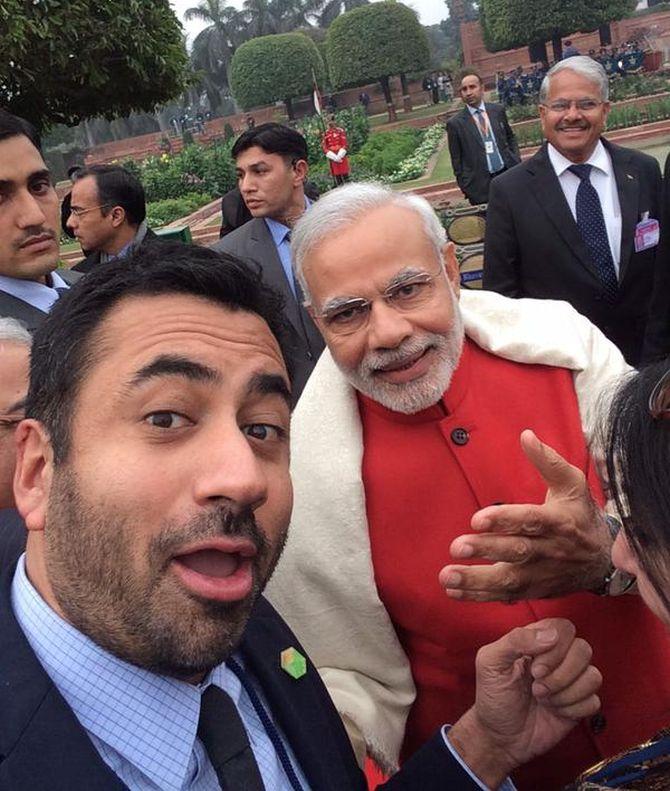 This might not have been the selfie we were waiting for, but nonetheless it's a cute selfie. Hollywood actor Kal Penn, who's real name is Kalpen Suresh Modi, and known as the American Modi met his Indian counterpart on Monday at the Rashtrapati Bhavan. And such a moment warranted a selfie. Photograph: @kalpenn/Twitter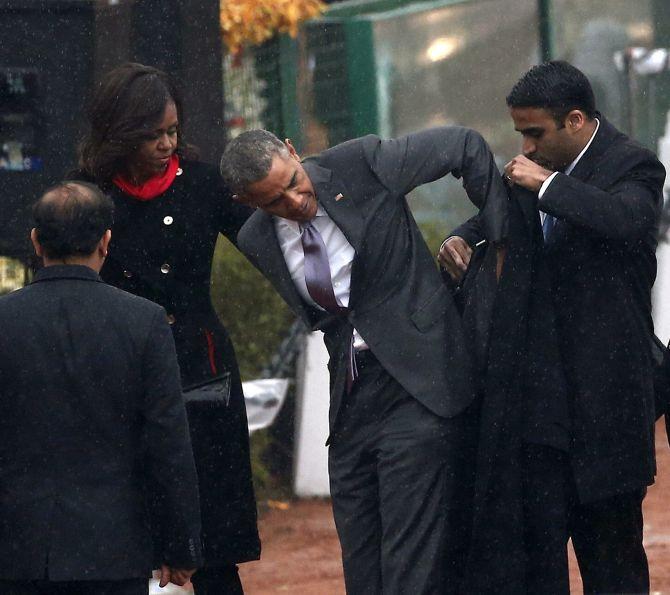 US President Barack Obama puts on a coat as first lady Michelle Obama watches upon their arrival to attend the Republic Day parade, as it rains in New Delhi. Photograph: Adnan Abidi/Reuters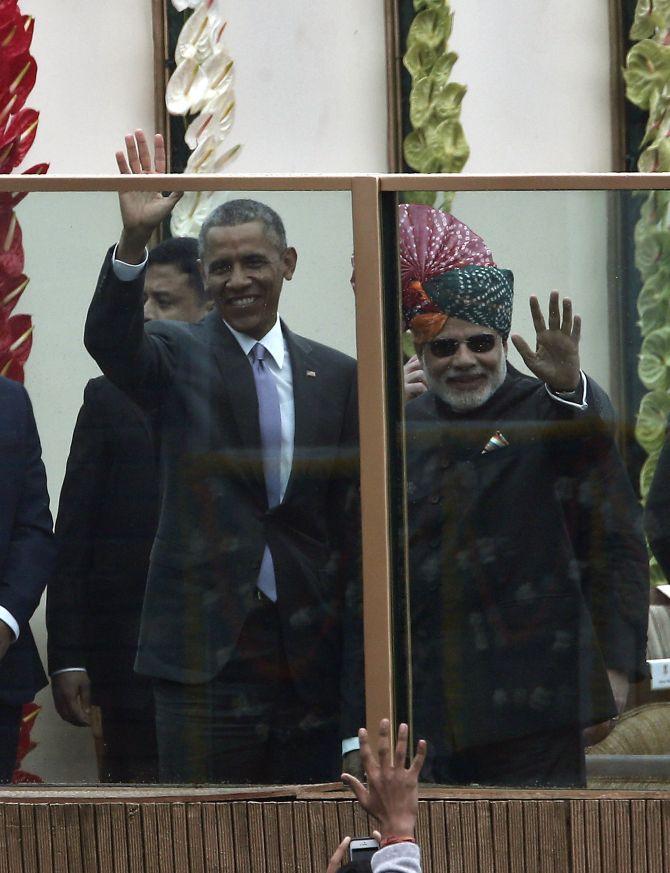 US President Barack Obama and Prime Minister Narendra Modi wave as they leave after attending the Republic Day parade in New Delhi. Obama was left in awe of India's military might and cultural diversity. Photograph: Adnan Abidi/Reuters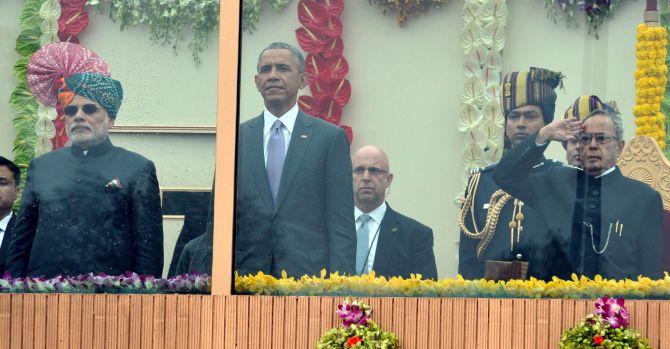 The glass enclosure might be bulletproof, but it's not waterproof. Obama, Modi and President Pranab get wet in the rain as they stand to salute the Tricolour during the R-Day parade. Photograph: Press Information Bureau