At the grand Republic Day parade at Rajpath on Monday, Chief Guest Barack Obama was caught on camera bobbing his head to music as floats passed by, chewing gum, showing the thumbs up and watching in awe. First Lady Michelle, who accompanied her husband, was chatting up with Salma Ansari, wife of Vice President Hamid Ansari.

So did the Obamas enjoy over two-hour show of India's military might, rich culture and tradition? Let find out. We tried a little tongue-in-cheek here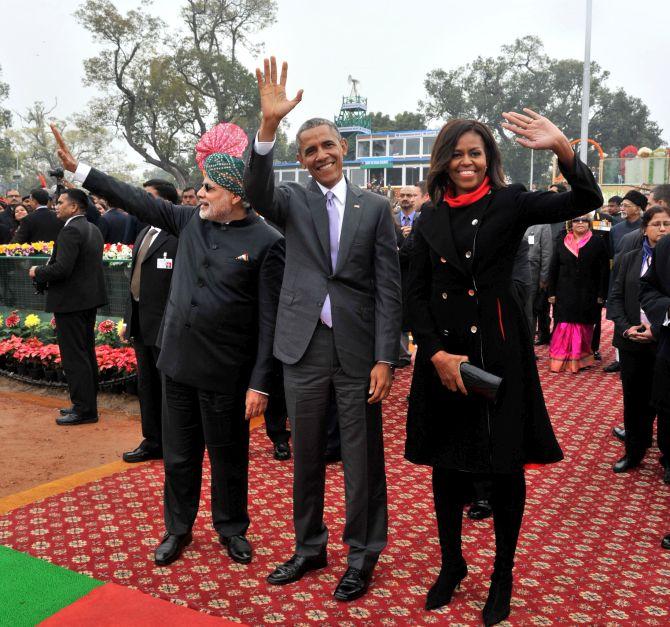 Smile and wave boys, smile and wave! Photograph: Press Information Bureau

---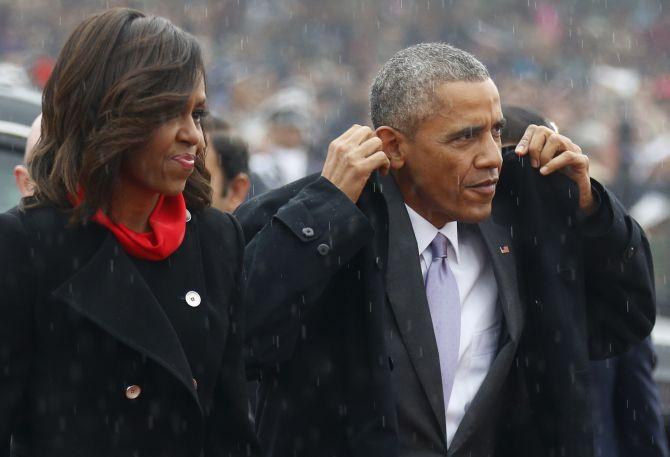 Not Modi kurta, should have sported the Modi pagadi, dammit!

---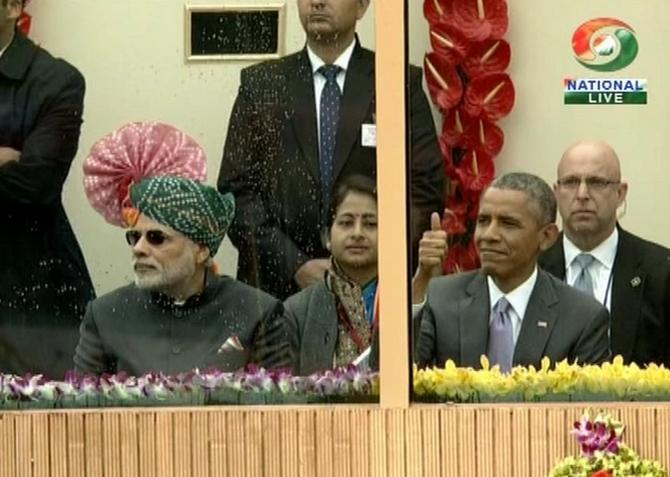 Thumbs up, taste the thunder... and the rain

---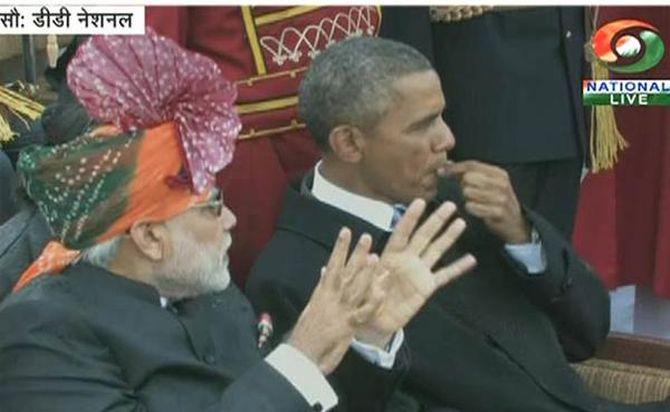 It's Swacch Bharat, Barack! Don't you dare stick that gum anywhere.

---
Isn't my wifey more stylish?

---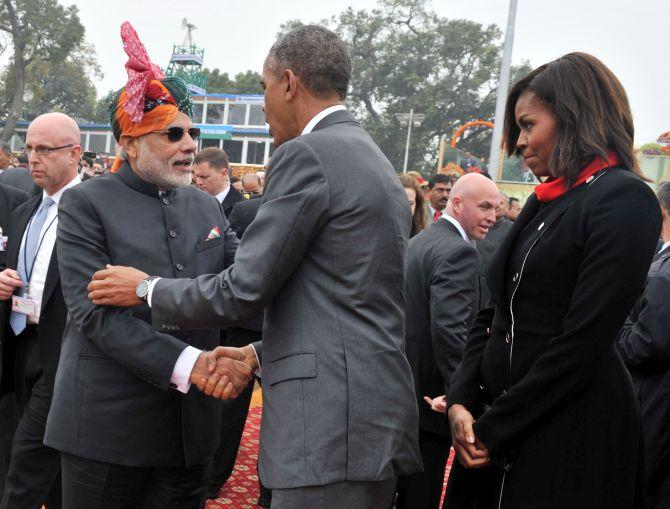 And they are at it again, sighs Mrs O.

---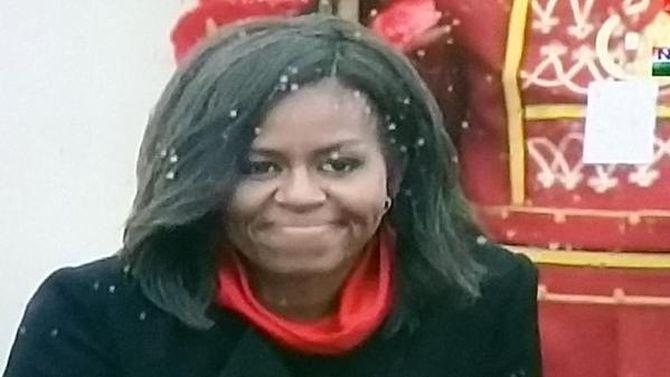 Oh no! This rain. Wonder how my hair looks.

---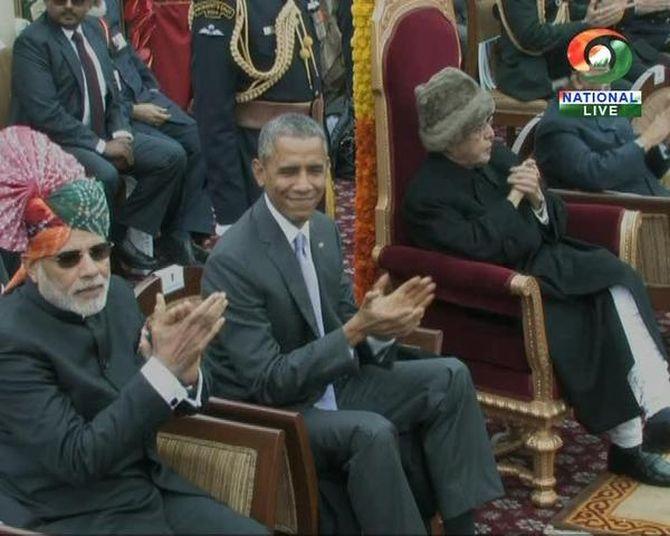 Yipee! The Gujarat tableau is here!!!

---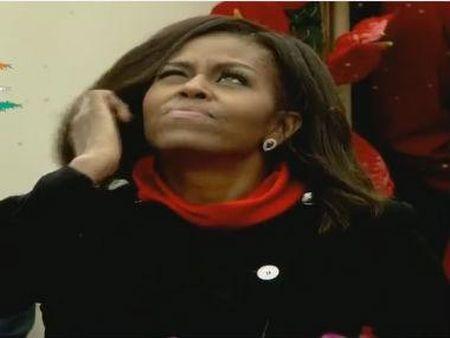 Is it a bird... no it's a plane. Michelle tries to catch a glimpse of the flypast.

---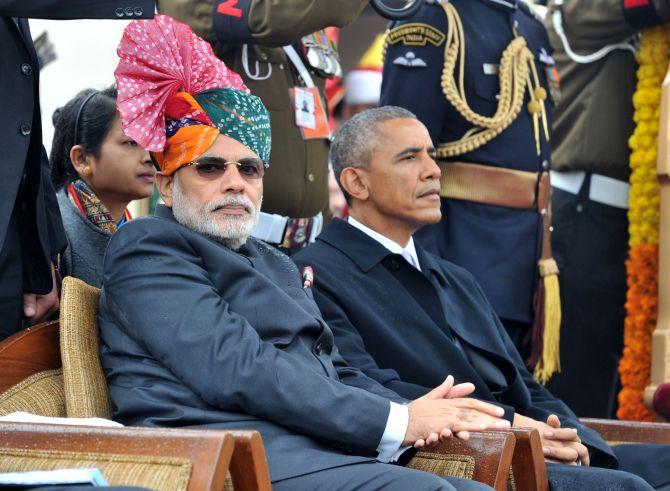 Why so serious?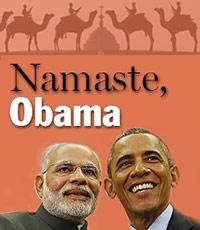 Rediff recommends:

PHOTOS: Showstoppers at the R-Day parade

5 things to mull about Sunday's Summit

The US-India roller coaster has, once again, reached its zenith

22 years ago, before Barack, there was John Abraham