Astronaut Scott Kelly, the commander of International Space Station's year-long space mission, tweeted a special image on Monday night, which went viral gathering over 6,287 likes.
Any guesses what the image was? The photograph was a dazzling image of South India from space at night.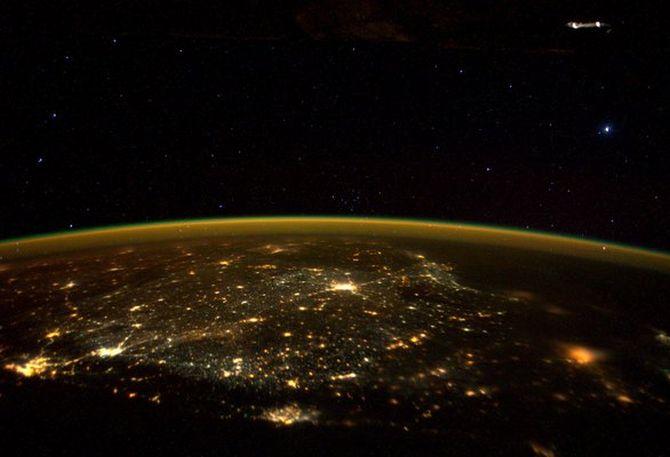 All that glitters is South India! Kelly tweeted this image on Day 233 of his year-long space mission. Photograph: @StationCDRKelly/Twitter
On October 16, Kelly completed 383 days in space, breaking previous records. He is scheduled to return to Earth on March 3, 2016. By then, he would have completed 522 days of living in space during four missions.
Spaceflight veteran Scott Kelly, who is in the midst of a year-long stint at the ISS, has been tweeting out photos of different places on earth whenever he is not on the job. Here is a small collection of photos tweeted by him till date.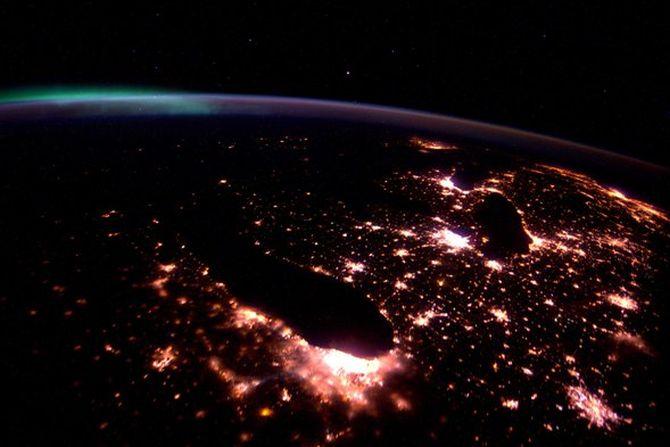 Here's an image of the Great Lakes in the US at night. Kelly tweeted, "Even in darkness the #GreatLakes are unmistakable." Photograph: @StationCDRKelly/Twitter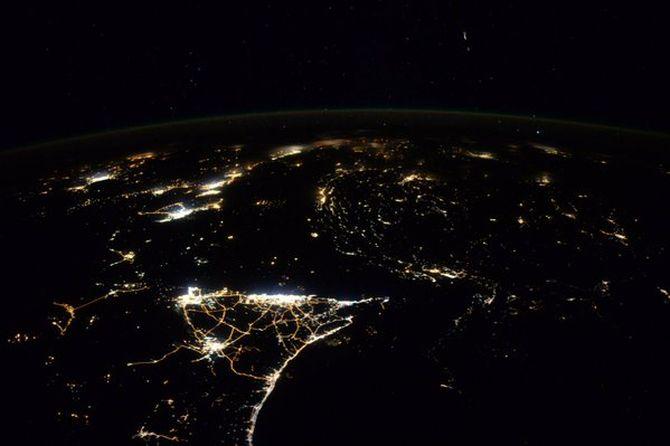 #Dubai shines at night, tweets Scott Kelly. Photograph: @StationCDRKelly/Twitter