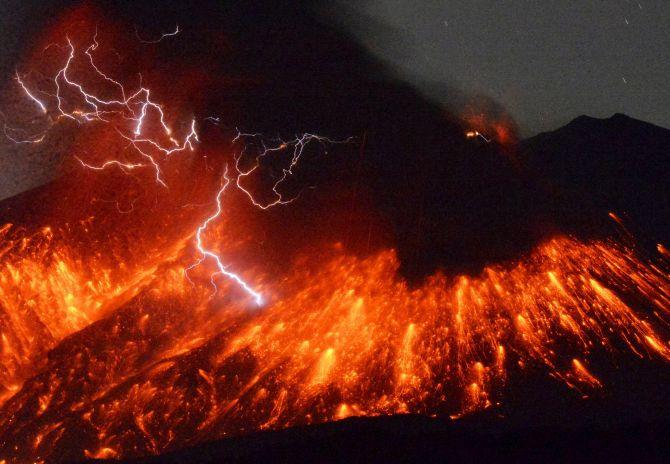 The Sakurajima volcano in southern Japan has erupted explosively, sending lava flowing down its slope.
The volcano is located about 50 kilometres from the Sendai nuclear plant that began operations last year after it was shut down along with other nuclear plants in Japan following the 2011 earthquake and Fukushima nuclear disaster.
There were no immediate reports of injuries. The meteorological agency however banned entry to the area, expanding an existing no-go zone around the crater to a 1.2-mile radius.
Last time it erupted in 2013, it coated the nearby city Kagoshima in ash.
That plume reached 5,000 metres high and lava flowed about a kilometre from the fissure.
Image: Volcanic lightning seen at the eruption of Mount Sakurajima. Photograph: Kyodo/Reuters