Restrictions on height of pyramids proved by a dampener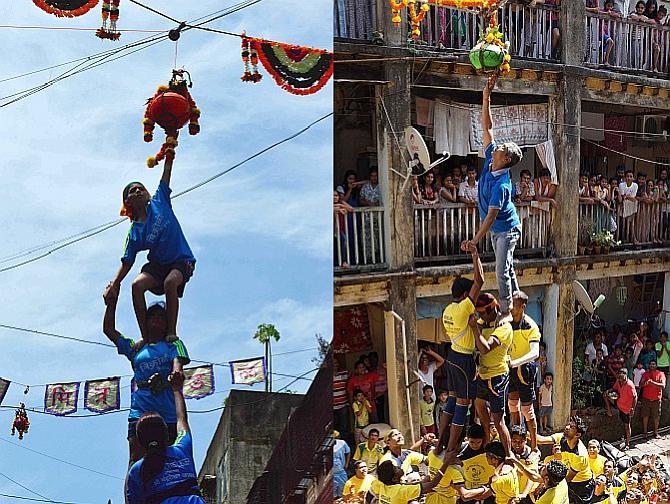 Women lead the Dahi Handi celebrations in Vikhroli. Parel, was one of the few places in the city, that celebrated the festival with great fervour. Photographs: Sahil Salvi

Mumbai saw subdued Dahi Handi celebrations on Sunday, in the backdrop of restrictions on height of pyramids and curbs on decibel levels.
Many prominent Dahi Handi mandals had announced they were calling off the celebrations in view of acute drought in various parts of the state, especially in Marathwada region.
A 29-year-old person was killed while trying to tie the Dahi Handi at Bhiwandi in adjoining Thane district, police said.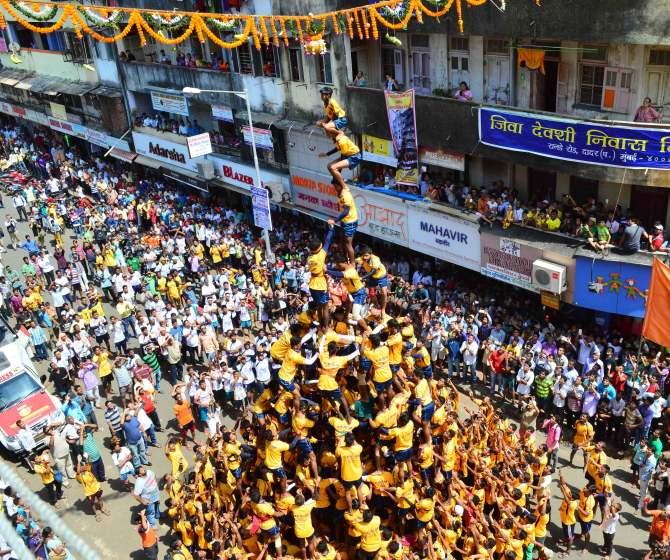 The Bombay high court and the state administration directed organisers and the mandals to limit the height of human pyramids to 20 feet. Photograph: Sahil Salvi

Dahi Handi Utsav Samiti officials said despite security measures in place to prevent mishaps during formation of human pyramids to break Dahi Handis, there were reports of several cases of 'govindas' falling while attempting to break the handis (earthen pot).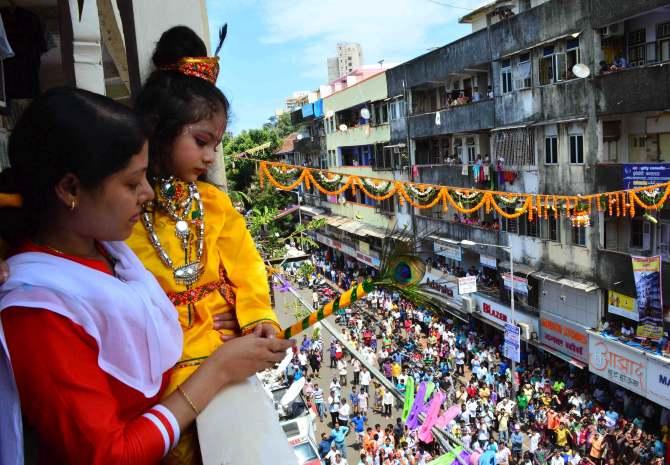 So far, 35 persons injured in the Dahi Handi celebrations have been admitted to KEM hospital in Mumbai, a civic official said.
In Dadar area, Jai Hanuman govinda troupe broke the Ideal Dahi Handi.
The excitement with which 'Govindas' travelled from the city to Thane and vice versa is not there this time.
Hospitals were flooded with injuries. Photograph: Deepak Salvi

A prominent Thane mandal decided not to celebrate the festival. Samiti President Bala Padelkar said "children taking part in human pyramids were not below 12 years of age." Those like Jai Jawan Mandal from Jogeshwari, which created a world record in 2012 and won the award for most layers -- nine -- said it will be forming as many as they were prepared this time too.
© Copyright 2021 PTI. All rights reserved. Republication or redistribution of PTI content, including by framing or similar means, is expressly prohibited without the prior written consent.