Local train services on both up and down slow line between Mumbai's Chhatrapati Shivaji Terminus and Wadala stations of Harbour line were shut for third day on Sunday as part of a 72-hour megablock to undertake extension work on the platforms.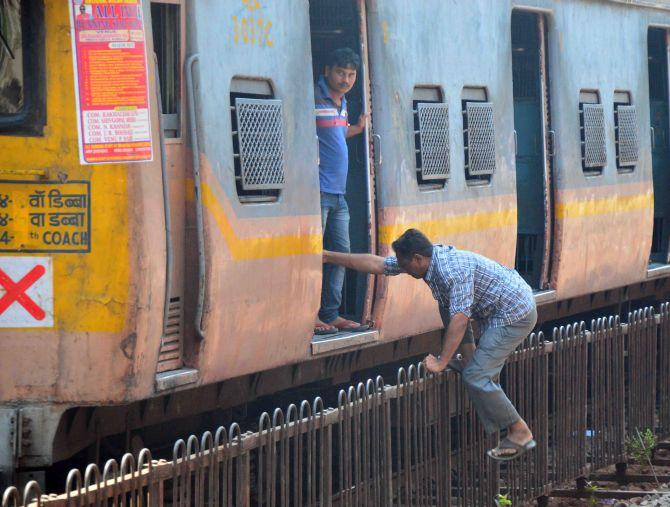 The three-day shutdown was imposed to extend platforms on the line to accommodate 12-car rakes. The Central Railway aims to start the 12-car service on Harbour line from June this year to deal with increasing traffic, a senior railway official said.
The DC to AC conversion work would be undertaken soon after the extension of platforms. The 12-car rakes will be supplied by the Western Railway, he said.
Sunday being a holiday comparatively lesser number of commuters faced hassles.
"The 72-hour megablock was necessary for the benefit of passengers in the long-run. After this, barring a couple of stations, all other platforms, including CST can accommodate 12-car rakes," Central Railway PRO A K Singh said.
Singh said the extension work, executed by Mumbai Railway Vikas Corporation, was planned keeping in mind a public holiday on Friday, followed by the weekend, to cause minimum inconvenience to commuters.
"This was essential for a better tomorrow. Though immediate benefits may not be visible, it will be very useful in the coming days," he said.
While 626 services usually operate on the main Central line on a holiday or a weekend, there were 825 services on the route during the block to accommodate commuters.
"Similarly, number of services on the Trans-Harbour line were increased from 210 to 232. There are usually 590 services everyday from CST to Panvel. During the block, 445 services operated from Wadala to Panvel," he said.
Singh said Railways also arranged additional BEST buses to ply on the route.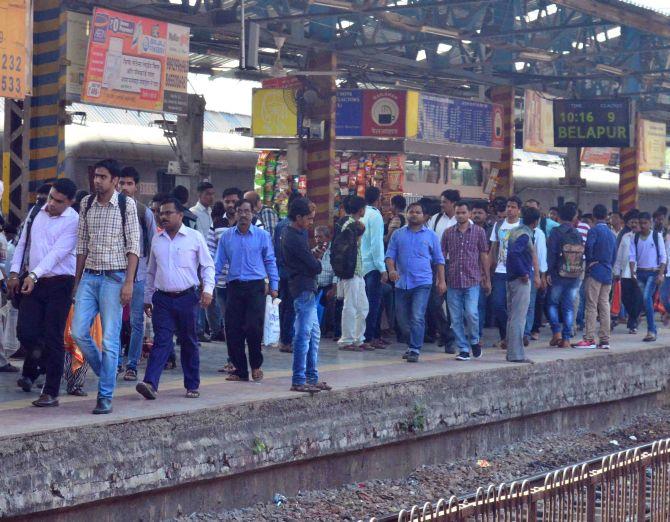 "To accommodate railway passengers, a large number of buses would be required. A nine-car train can carry 2,500 passengers while around 100 people can travel in a bus. But, the BEST took the effort of running extra services though it was not enough," he said.
The megablock ends at 1.30 am on Monday.
Manju Singh, 32, a teacher by profession, said train services on the Harbour route (from Panvel to Wadala) were running late for last two days (Friday and Saturday).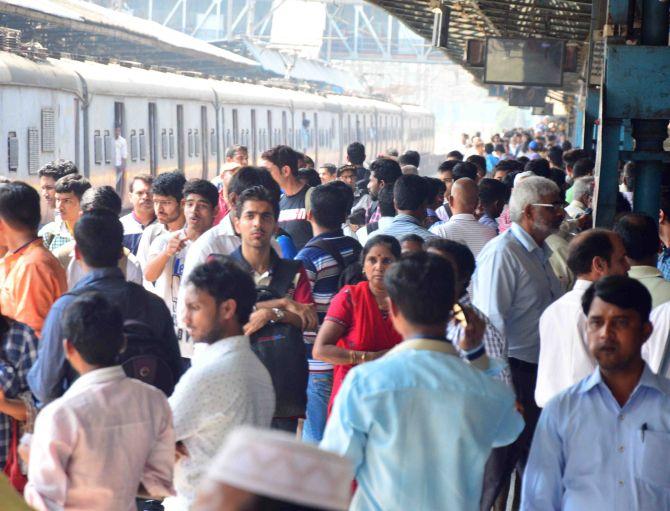 "Though I faced a lot of inconvenience, I don't have any complaints because whatever the railway has done is for our own good. I got late to my work on both the days as trains were running late by more than half-an-hour.
Because of the crowd, she could not manage to get into several trains from Kurla towards CST, she said.
Kajal, a media professional said, "Even those of us who live on the western line use the harbour trains a lot, especially during peak hours when the usual trains are crowded."
"On weekends, it's the fastest route to go from western suburbs to Navi Mumbai, etc, where people have friends and extended families. So, the megablock is an inconvenience on weekends but considering its purpose, we can just grin and bear it," she added.