Bubble, Daisy, Donald, Flipper, Molt, Olive and Popeye.
The seven Humboldt penguins that had been kept in the quarantine area of Mumbai's Byculla zoo for seven months before being moved to the permanent enclosure on March 6, are all set for their public exposition on Saturday.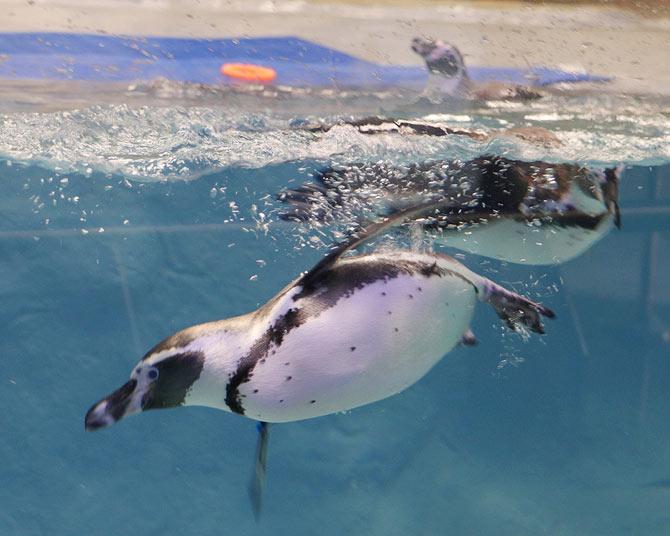 Since the civic authorities are yet to approve a proposal to approve an entry fee ranging from Rs 100 to Rs 150 to see the rare birds, the public can for now get to see them for only Rs 5, the cost of entering the zoo located in the heart of the commercial capital.
The enclosure officially inaugurated on Friday by Shiv Sena chief Uddhav Thackeray whose idea it was to house the penguins in the city zoo.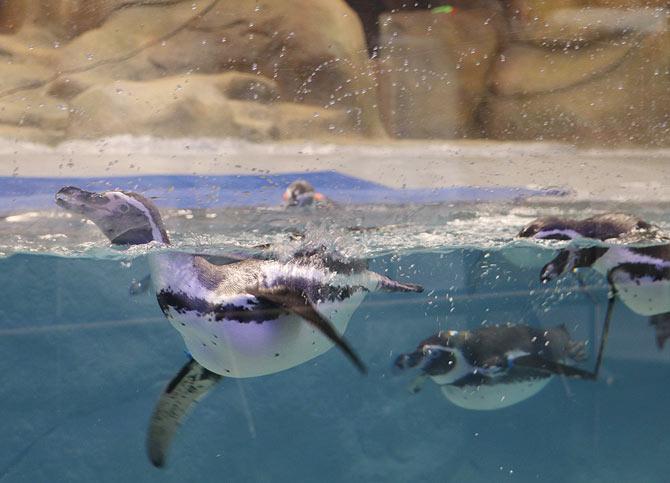 Mumbai has thus become the first city to house Humboldt penguins, popularly known so because of the Humboldt current that flows north from Antarctica along the Pacific coast of South America, where the birds live.
Originally eight penguins, including five females, were procured from Coex Aquarium in Seoul on July 26, 2016, and brought to Veermata Jijabai Bhosale Udyan (popularly known as Byculla zoo). However, due to some bacterial infection, one of the penguins had died last October.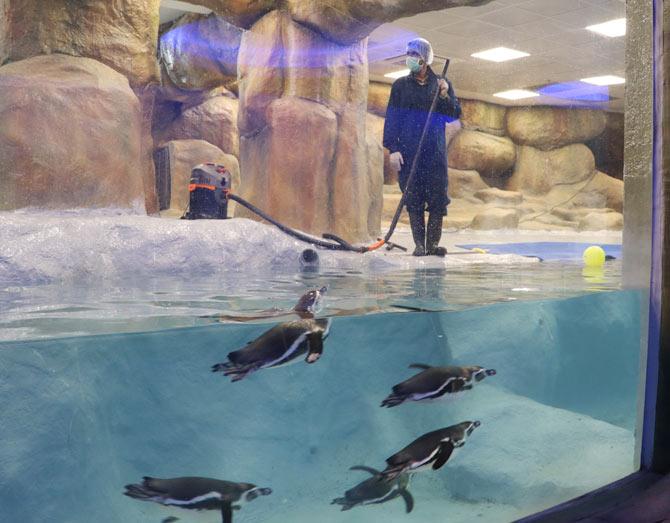 After being kept in a 250-square feet quarantine area, the flightless birds were moved permanently to the enclosure, which is spread over 1,800 sq ft and which consists of a water pool, accommodation area, air handling units and a chiller system to maintain temperatures between 12 to 14 degrees Celsius.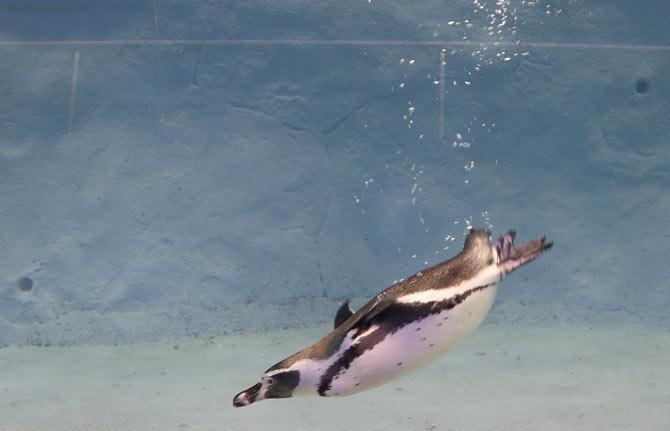 The penguins, each up to 70 cm tall and weighing up to 6 kg, were to be moved to the exhibit area earlier but it could not be done as the zoo authorities were awaiting reports of some microbiological test done on them.
Mid-Day newspaper reports that the penguins will be monitored round the clock by a team of four veterinarians comprising Dr Madhumita Kale, Dr Neha Shah, Dr Ganesh Atole and Dr Govind Mangnale.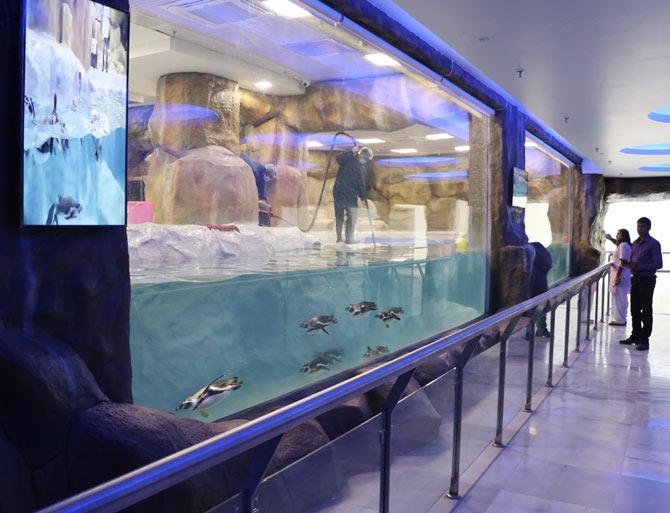 Mid-day also quoted Dr Kale, who heads the team of vets, as saying: 'We feed them twice a day -- in the morning and evening. Every penguin eats around 700-800 gm of fish. We take the utmost care when it comes to their food. The fish is cleaned thoroughly. In two weeks or a month, we will send the fish used for feeding for testing at the Bombay Veterinary College.'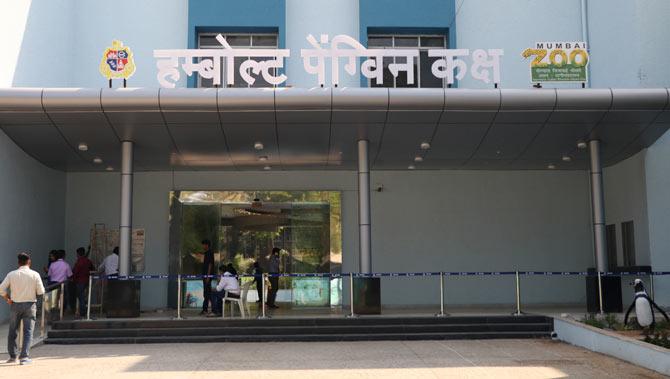 As part of safety measures, visitors to the zoo will not be allowed to use flashlight while photographing the penguins.
Also, in order to prepare them for the crowds that may throng the zoo to see the exotic birds, small batches of people have been let into the enclosure.
So, go visit the zoo to meet Mumbai's new friends.
Photographs: Hitesh Harisinghani/Rediff.com