Prime Minister Narendra Modi on Wednesday gifted Kazakh President Nursultan Nazarbayev a set of books relating to religions born in India.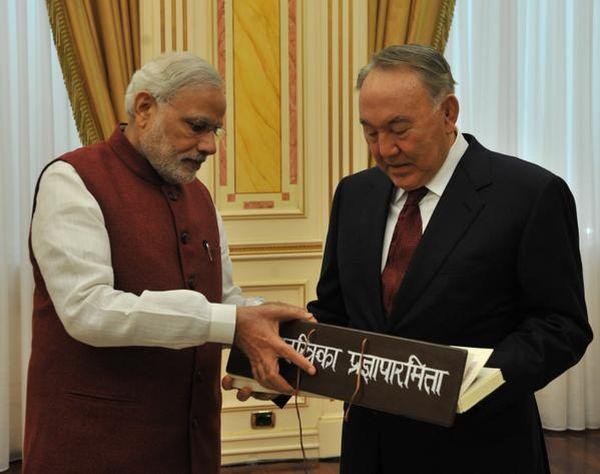 Modi met President Nazarbayev on the second day of his visit to Kazakhstan. A grand ceremonial welcome was accorded to PM Modi at the Akorda Presidential Palace.
The Prime Minister shared the information via a series of tweets. "My gift to President Nazarbayev is a set of books relating to the religions born in India. The set includes an English translation of Guru Granth Sahib, Bhadrabahu's Kalpasutra in Prakrit, Ashtasahasrika Prajnaparamita in Sanskrit. A Persian translation of Valmiki's Ramayana in nastaliq script is also a part of the set."
"I must add- President Nazarbayev has held the Congress of Leaders of World and Traditional Religions every three years in Astana since 2003," the PM added.
The PM, who arrived in the Central Asian country yesterday, said that India and Kazakhstan are made for each other and the two nations need better connectivity to strengthen their economic engagement and bilateral ties.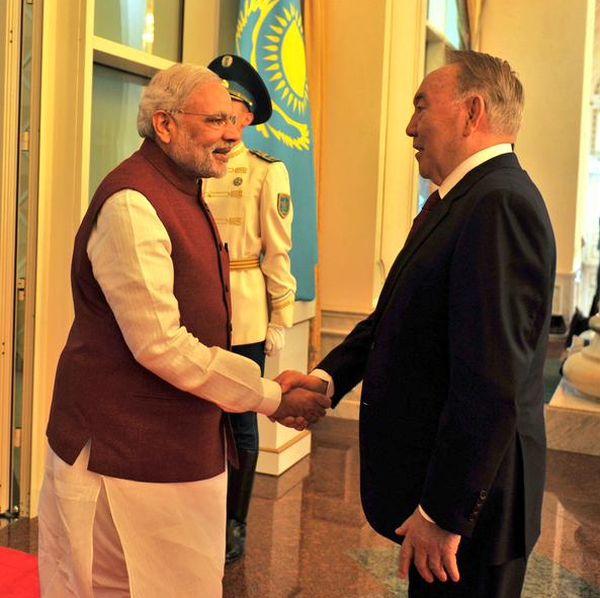 After completing his visit to Uzbekistan and Kazakhstan, Prime Minister Narendra Modi will travel to Ufa, Russia to participate in the 7th BRICS summit. The PM will also be participating in the meeting of the Shanghai Cooperation Organisation.
Modi is also likely to meet his Pakistani counterpart Nawaz Sharif and Chinese President Xi Jinping on the sidelines of the BRICS and SCO summits.
Images: @PIBIndia/Twitter