Prime Minister Narendra Modi on Friday flagged off the world's longest river cruise -- MV Ganga Vilas -- which will cover 3,200 kilometres across 27 river systems in five states in India and Bangladesh in 51 days.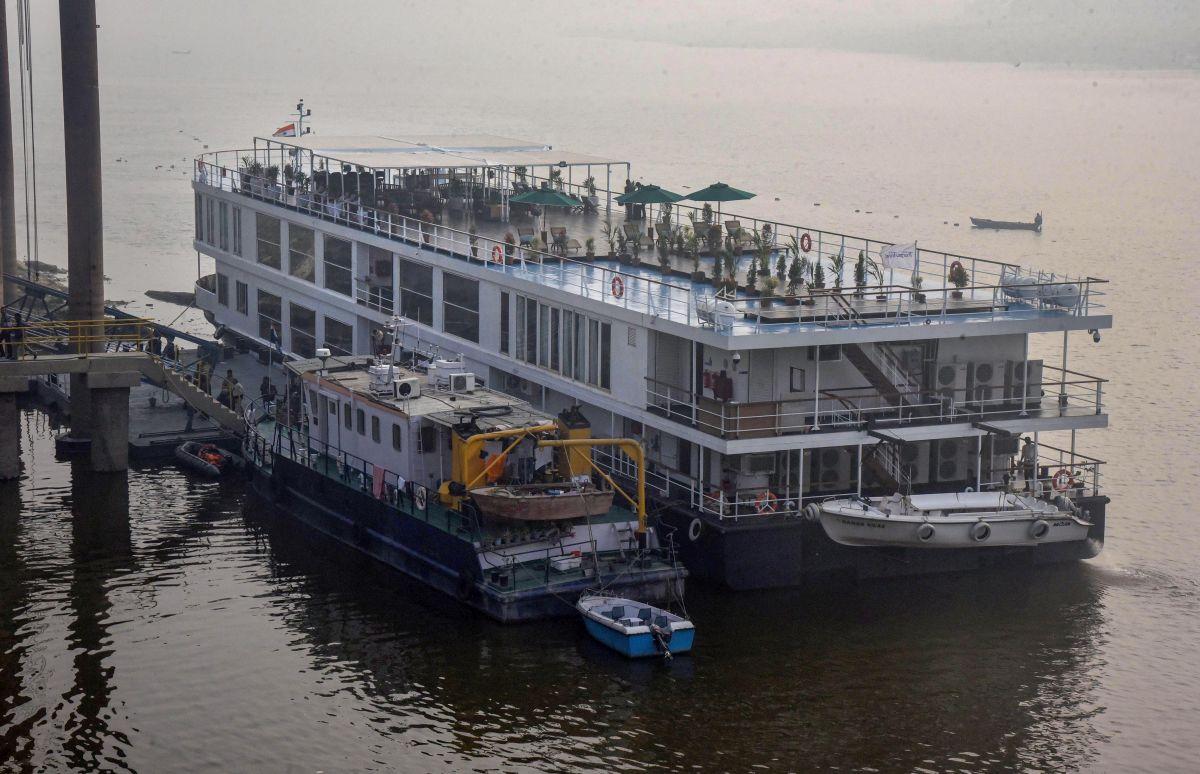 MV Ganga Vilas is the first-ever cruise vessel to be made in India and it began its journey from Varanasi in Uttar Pradesh and will reach Dibrugarh in Assam via Bangladesh.
The beginning of the cruise service on river Ganga is a landmark moment and it will herald a new age of tourism in India, the Prime Minister said and invited foreign tourists to come to India and explore the vibrancy of the country.
Modi further said the river cruise will promote tourism and create new job opportunities.
He also said more river cruise systems are being developed in various parts of the country.
According to an official statement, the luxury cruise has three decks, 18 suites on board with a capacity of 36 tourists, with all the luxury amenities.
The maiden voyage has 32 tourists from Switzerland signing up for the entire length of the journey, it added.
As per the statement, MV Ganga Vilas cruise is curated to bring out the best of the country to be showcased to the world.
The 51-day cruise is planned with visits to 50 tourist spots including world heritage sites, national parks, river ghats, and major cities like Patna in Bihar, Sahibganj in Jharkhand, Kolkata in West Bengal, Dhaka in Bangladesh and Guwahati in Assam.
The journey will give the tourists an opportunity to embark upon an experiential voyage and indulge in the art, culture, history, and spirituality of India and Bangladesh, the statement said.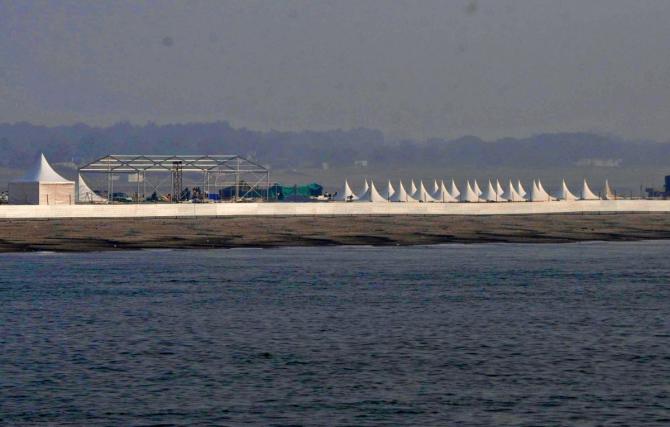 Modi also inaugurated the Tent City in Varanasi and also laid foundation stones for several inland waterways projects worth more than Rs 1,000 crore.
The Tent City, developed on the banks of the Ganga opposite the famed ghats of the holy city, aims to tap the tourism potential of the region.
Developed by the Varanasi Development Authority in public-private partnership mode, the Tent City will provide accommodation facilities to tourists along with live classical music and yoga sessions among others. Tourists can reach Tent City by boats from different ghats of Varanasi.
It will be operational from October to June and will be dismantled for three months due to the rise in river water level in the rainy season.
Uttar Pradesh Chief Minister Yogi Adityanath, his Assam counterpart Himanta Biswa Sarma, Union Minister of Ports, Shipping and Waterways Sarbananda Sonowal, and Deputy Chief Minister of Bihar Tejashwi Yadav also addressed the event.