Prime Minister Narendra Modi on Saturday continued his 'turban tradition' as he opted for a predominate mix of orange and yellow coloured headgear for celebrations of the country's Independence Day.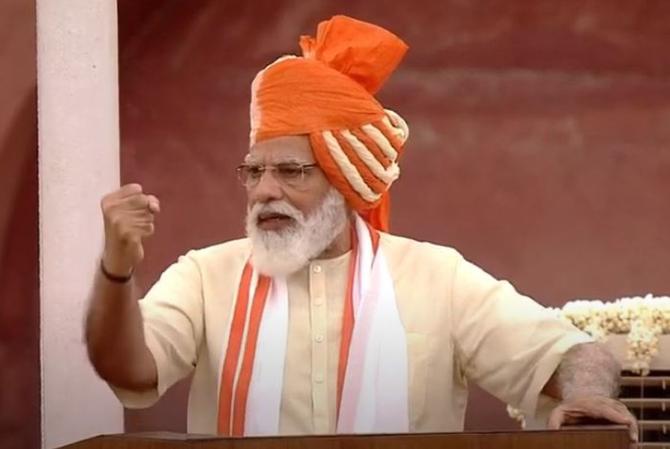 Modi sported an orange-colour headgear, with a dash of yellow shade along with a long trail extended till his ankle as he visited the ramparts of historic Red Fort. He finished off the look with his trademark light cream coloured half-sleeve taut churidar.
However, keeping in view of the current situation created by COVID-19, he added a scarf, like a mask in white having orange borders.
Every year, the PM adds a dash of colour with a unique turban for Independence Day and Republic Day celebrations.
Modi continued his trend of wearing turbans on the occasion, which gives us a reason to have a look at his previous outings with the headgear.
2019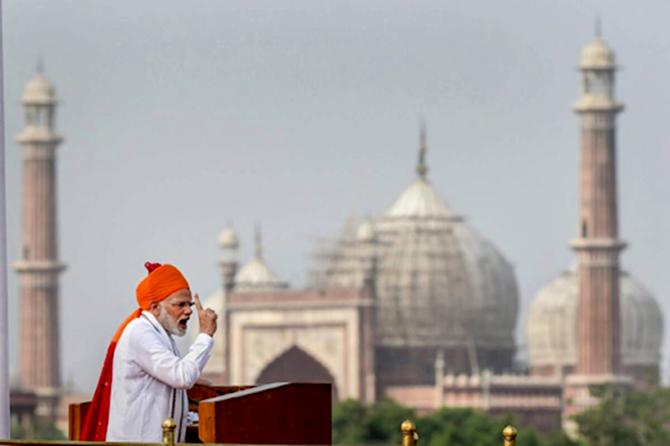 Modi chose a predominately yellow-coloured twisted headgear. It had a dash of green and red along with a long trail that extended till his ankle. He kept the outfit simple as he donned a plain white half-sleeved kurta paired with his signature taut churidar.
2018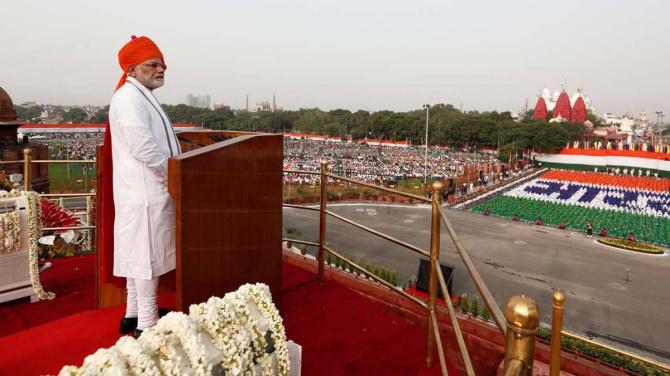 The PM sported a saffron turban. The largely saffron turban also had a dash of red. The colour saffron is a signifier of sacrifice and courage. The look was enhanced with a churidar and a plain white full-sleeved kurta.
2017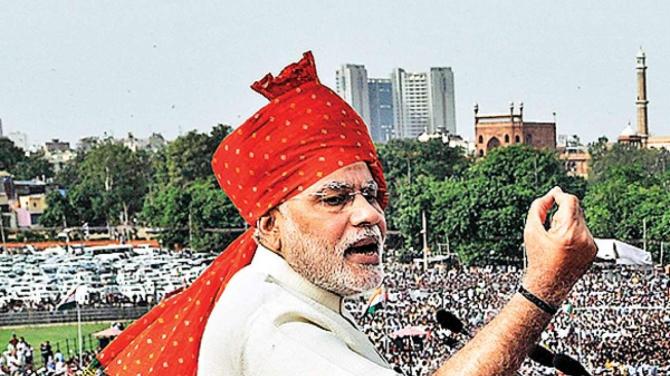 The PM's turban for 2017 was a mix of bright red and yellow with criss-crossed golden lines all over it. Modi finished off the look with his trademark beige coloured half-sleeve bandhgala kurta.
2016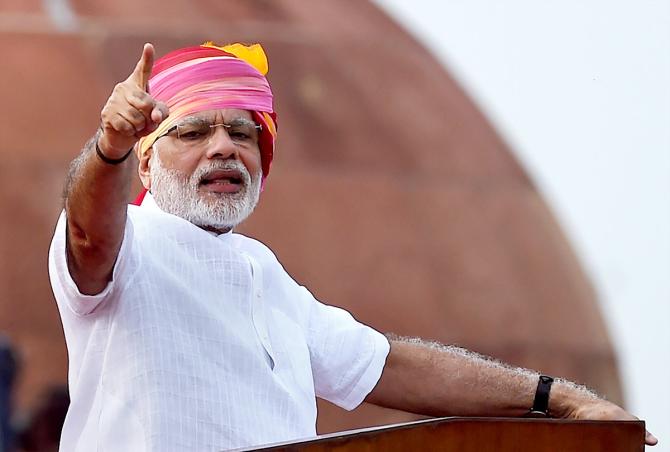 For the year 2016, NaMo opted for a tie and dye turban in hues of pink and yellow. The soft fabric made Modi's look stand out from the rest of his picks. He teamed it with a white kurta with a soft check of the same colour.
2015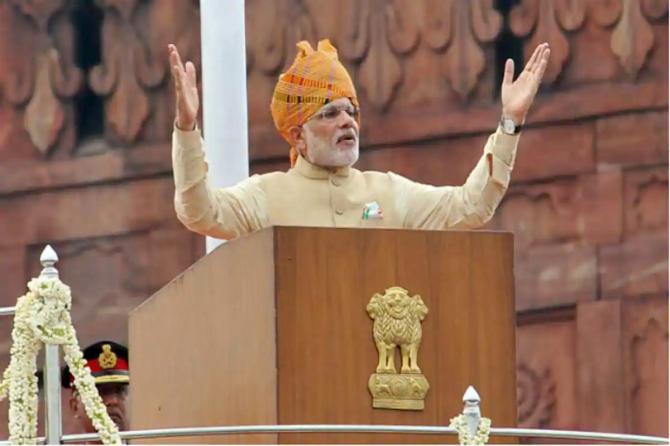 The base colour for this year's turban was yellow; it was covered with crisscrossed lines in a different shade of the same colour, along with a few in red and deep green. He paired it with a kurta and 'Modi jacket'. Keeping the patriotic spirit alive, he finished off the look with a tri-coloured pocket square.
2014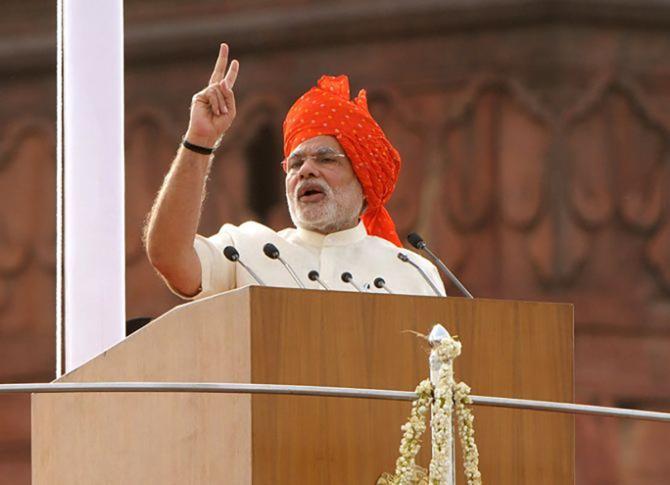 For his maiden Independence Day address as the PM, Modi opted for a Jodhpuri bandhej turban in bright red colour with green at the trail.