In her three-day visit to Delhi, Trinamool Congress chief Mamata Banerjee met several opposition party leaders as well as Bharatiya Janata Party critics and in-house rebels.
With a tagline "Dui hajaar uneesh, BJP finish (2019, BJP finish)", the West Bengal chief minister met Gandhis as well as BJP veteran L K Advani and Shiv Sena leader Sanjay Raut
Amid speculation about her being opposition's prime minister candidate, the firebrand leader said that she was not vying for the top post and that the first priority was to defeat the BJP which is "scared and nervous" to face the 2019 polls because of opposition unity.
Is the BJP taking note of it?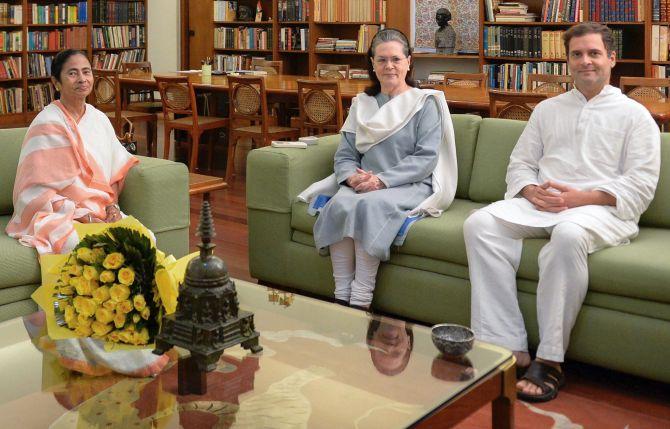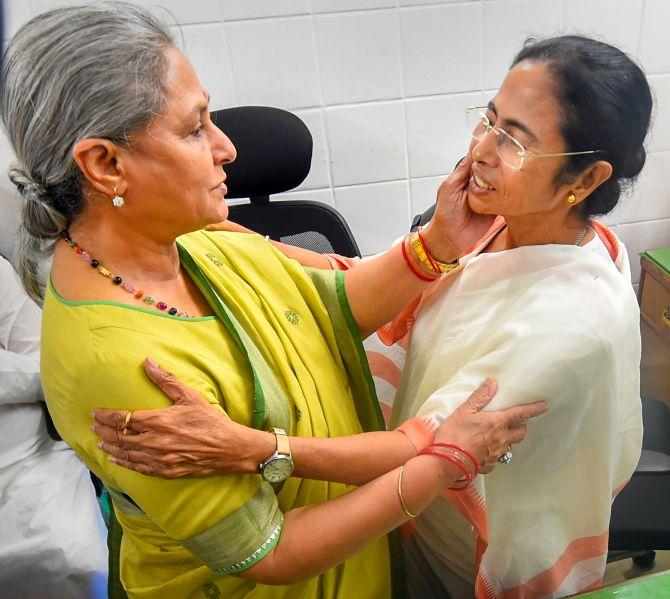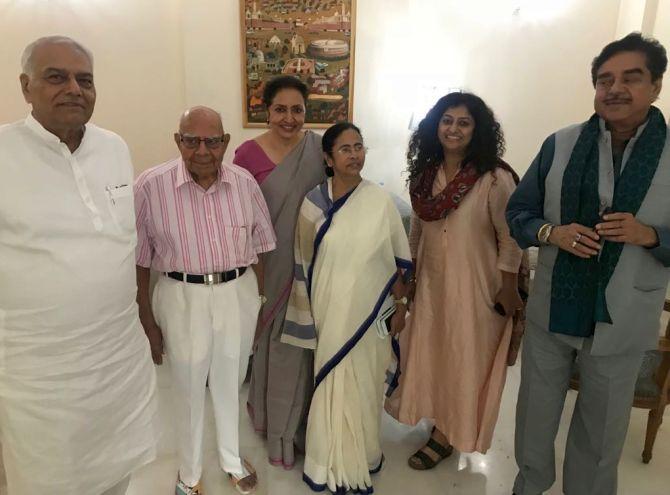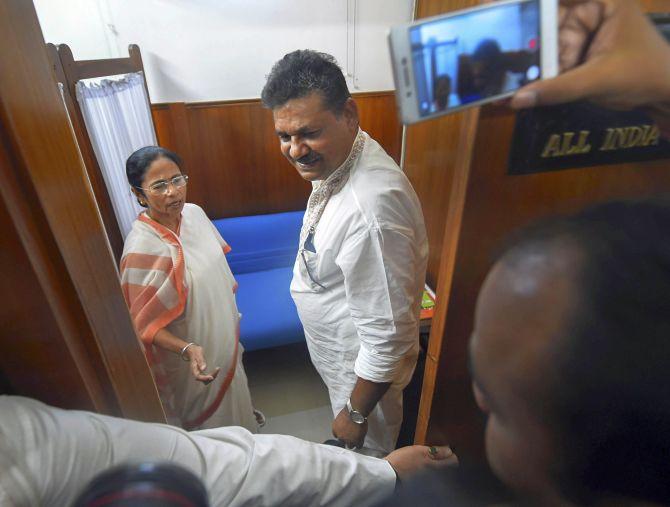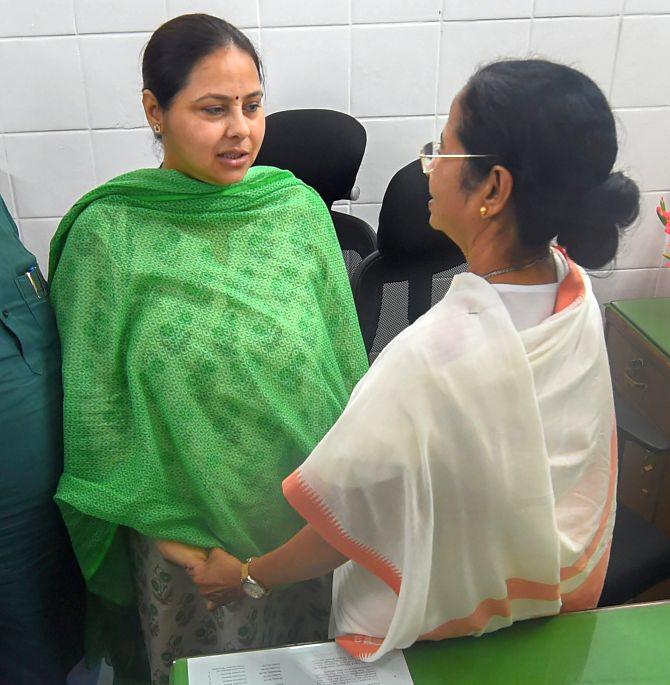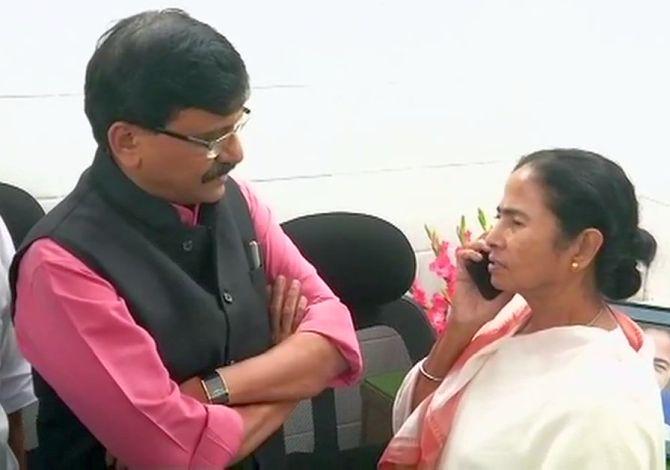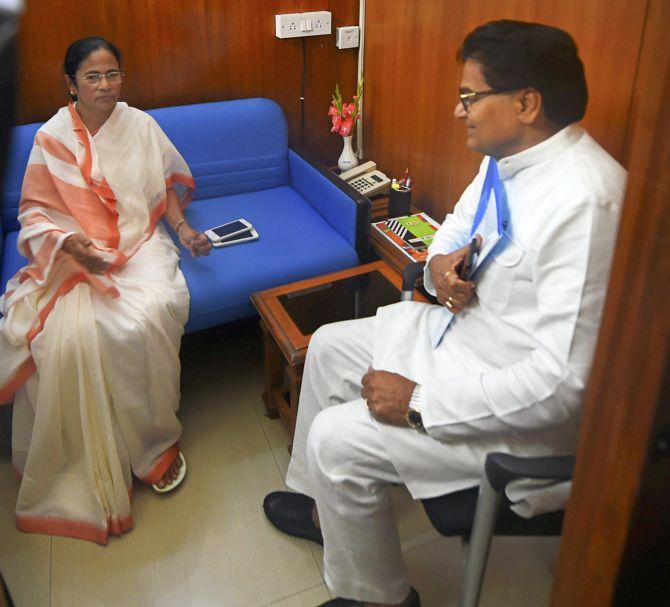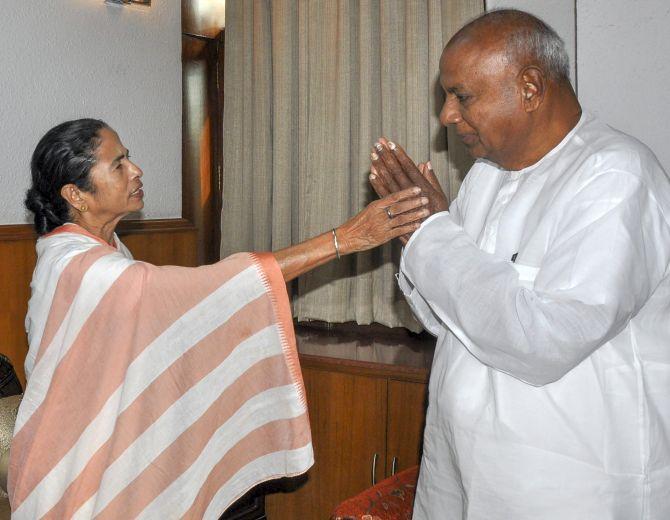 With inputs from PTI