Prince William tried his hand at Indian cookery on Monday -- but unfortunately his wife seemed less than impressed at his efforts as she refused to even try his creation.
William and Kate arrived at The Social -- a café and collaborative work space -- where they met with some of Mumbai's budding business talent and were given a chance to try out some of their new ideas.
This is the royal couple's last event in Mumbai before they head off to Delhi where they will pay tribute to Mahatma Gandhi and later celebrate the Queen's 90th birthday.
Here's a glimpse of all that happened at The Social.
One tech entrepreneur showed the royal couple a cooking machine, his own invention, which makes dosas. William poured batter onto the hotplate of the machine under the guidance of Eshwar Vikas, 24, who created Mukunda Foods, three years ago.
He waited while it cooked then rolled up the crisp dosa and pushed it onto a plate. Photograph: Heathcliff O'Malley-Pool/Getty Images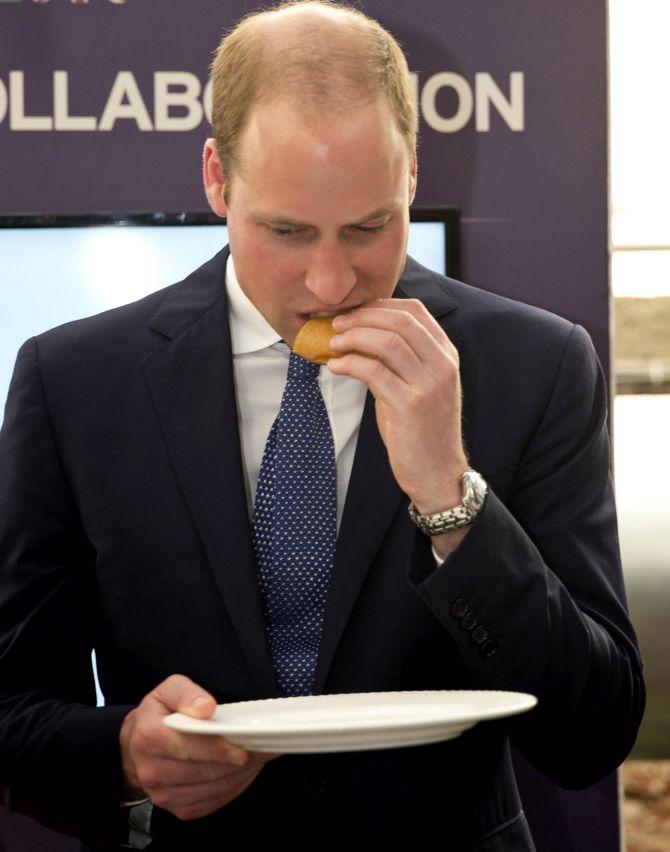 He took a small bite from one end, and declared it 'delicious' before offering wife Kate a bite. However the famously slim royal waved the food away. Photograph: Heathcliff O'Malley-Pool/Getty Images
Kate, at one of the stands, is shown how to type in Braille. Any guesses what her first word was. Well, it was George, the name of her son. Photograph: @KensingtonRoyal/Twitter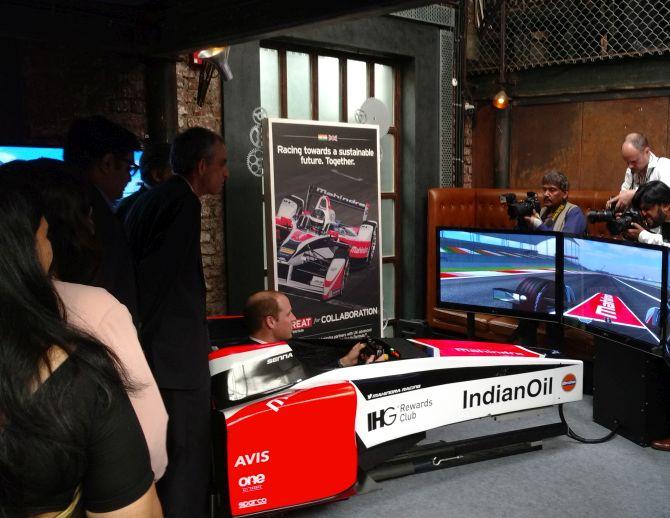 At the event, Prince William got into an F1 simulation vehicle. Believe it or not, Wills didn't have a bad timing. He drove around the Buddh International circuit in Delhi, managing a lap time of 2 minutes 6 seconds. Photograph: Vaihayasi Pande Daniel/Rediff.com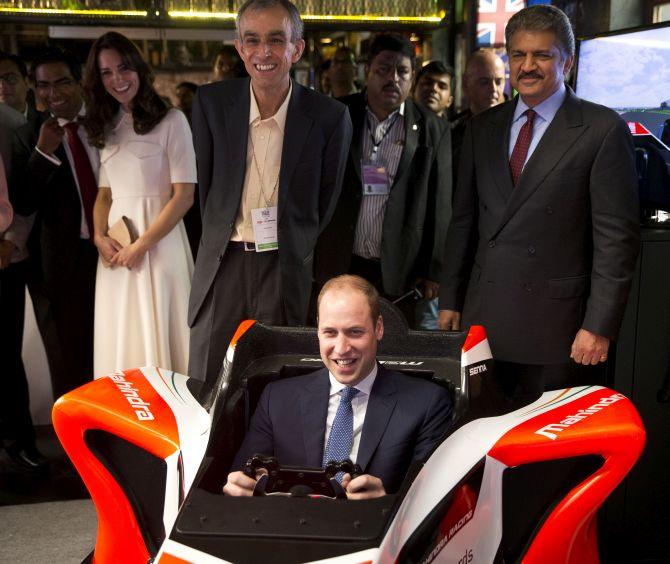 Prince William is all grins as he races off in the Mahindra Racing car. That's Mahindra's Anand Mahindra standing behind the prince. Photograph: Heathcliff O'Malley-Pool/Getty Images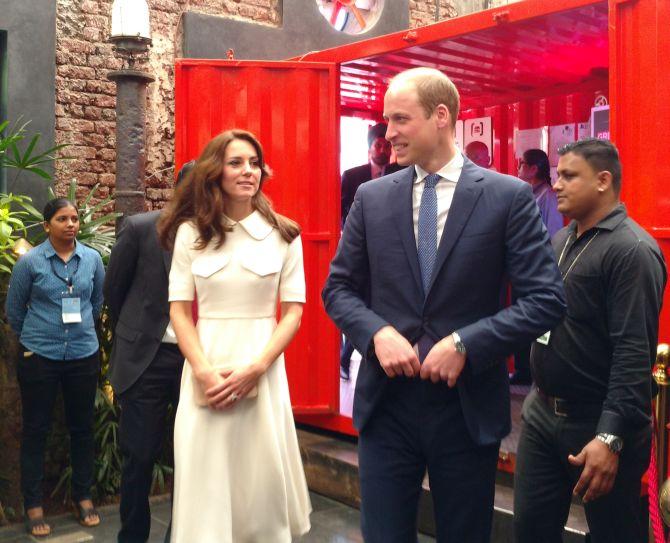 Prince William and Kate before the event at The Social. The Duke launched the Tech Rocketship Awards, which aims to find and celebrate some of India's best and brightest talent in technology start-ups. The top ten young entrepreneurs will win a trip to the UK, which will include access to the best of British expertise and advice, and a chance to pitch to potential investors for finance. Photograph: Vaihayasi Pande Daniel/Rediff.com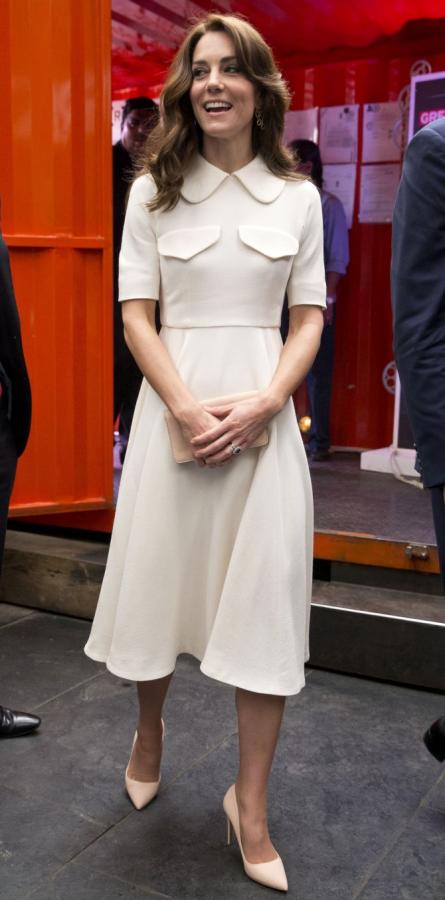 And that's Kate giving us some fashion inspiration. The Duchess of Cambridge wowed in her elegant cream Emilia Wickstead dress. The dress, which retails for around £1,700, had oversized pockets on the torso and flared out below the waist. She finished off the outfit with baby pink Rupert Sanderson pumps and a new Mulberry clutch bag. Photograph: Heathcliff O'Malley-Pool/Getty Images
PLEASE SEE: