North America is experiencing its harshest cold snap in 24 years, so cold in fact that Niagara Falls has frozen over.
Photos of the falls on the American and Canadian sides have become a world attraction in recent days as wind chills there fell to as low as minus 14 degrees, according to the National Weather Service.
And it's unlikely the falls will thaw anytime soon: freezing conditions are expected to remain through the rest of the week.
A quick look at the amazing pictures.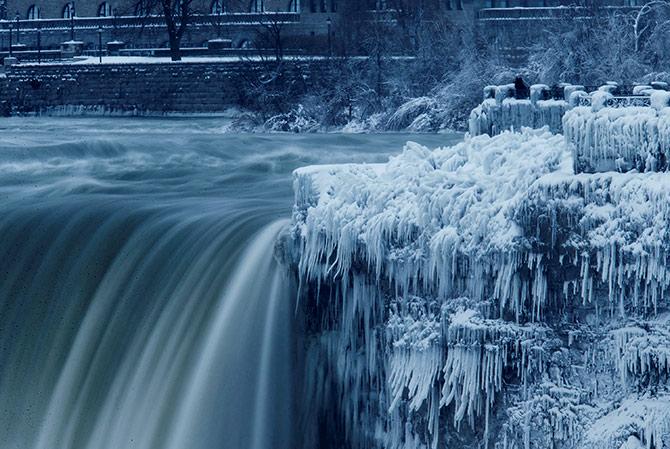 A lone visitor takes a picture near the brink of the ice covered Horseshoe Falls in Niagara Falls, Ontario, Canada. Photograph: Aaron Lynett/Reuters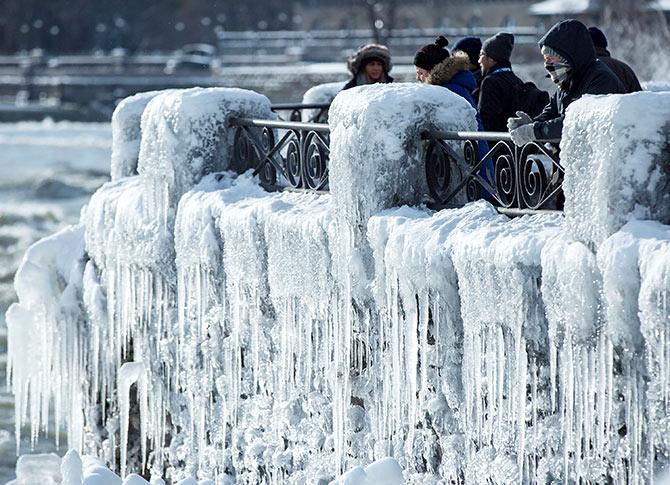 The frozen Niagara Falls resembles a glacier from both sides -- the US and Canada. Photograph: Aaron Lynett/Reuters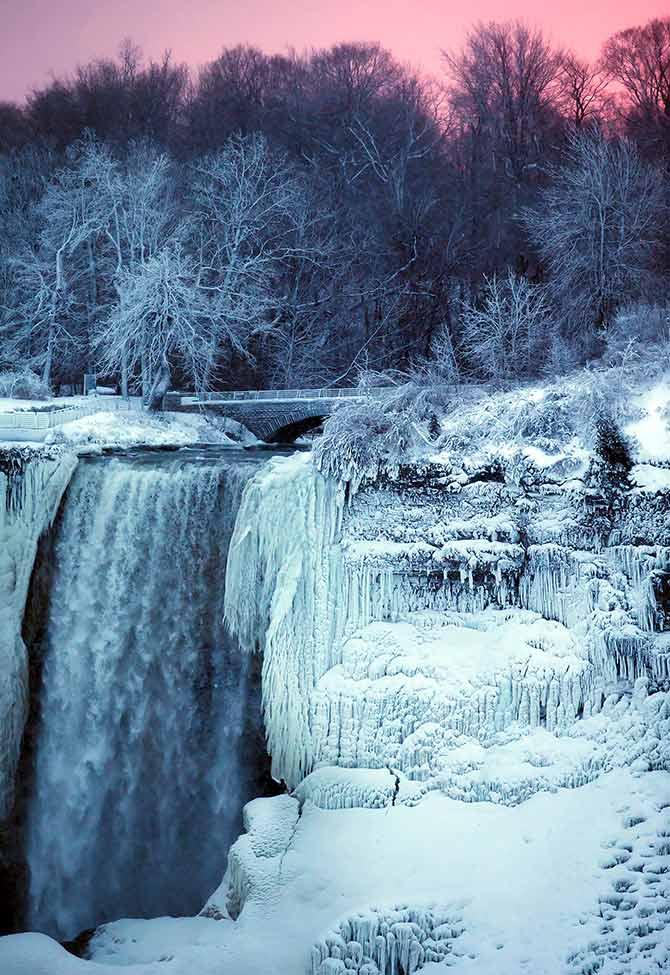 Ice and water flow over the American Falls, viewed from the Canadian side in Niagara Falls, Ontario, Canada. Photograph: Aaron Lynett/Reuters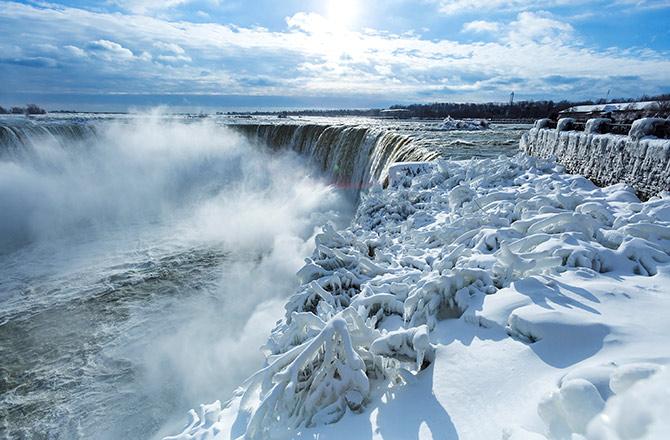 Almost every year frigid temperatures transform the falls into an icy winter wonderland when the mist is blown back, freezing on the landscape. Photograph: Aaron Lynett/Reuters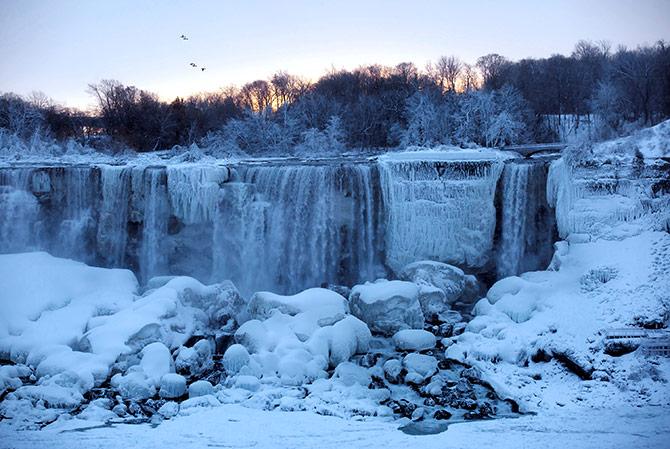 Although everything around them freezes, the three waterfalls that make up the natural attraction between the United States and Canada continue to flow and churn up the frosty mist. Photograph: Aaron Lynett/Reuters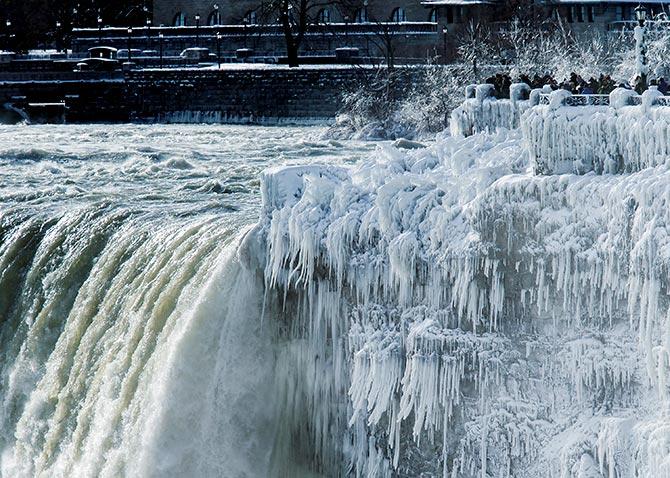 Niagara Falls is one place the nation's deep freeze is as much seen as it is felt. Photograph: Aaron Lynett/Reuters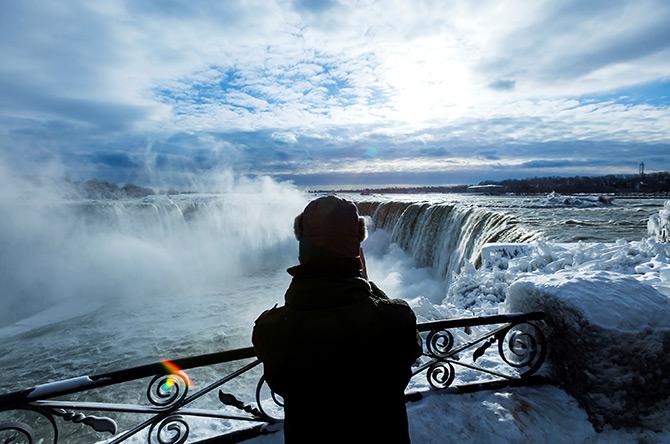 Visitors hardy enough to withstand the bone-chilling cold are treated to snapshots and selfies in a winter wonderland. Photograph: Aaron Lynett/Reuters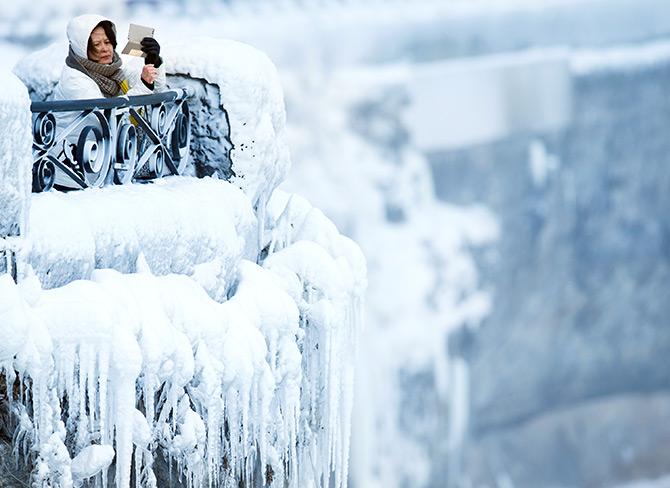 Visitors try to keep warm as they click pictures of the icy wonderland at the brink of the Horseshoe Falls in Niagara Falls, Ontario. Photograph: Aaron Lynett/Reuters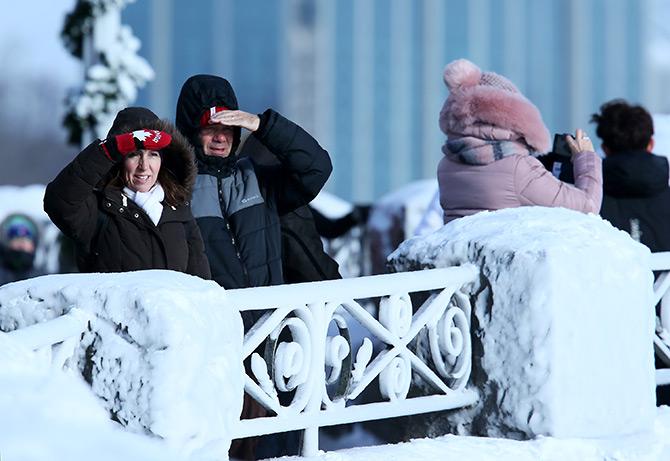 Bundled up visitors look towards Horseshoe Falls. Photograph: Aaron Lynett/Reuters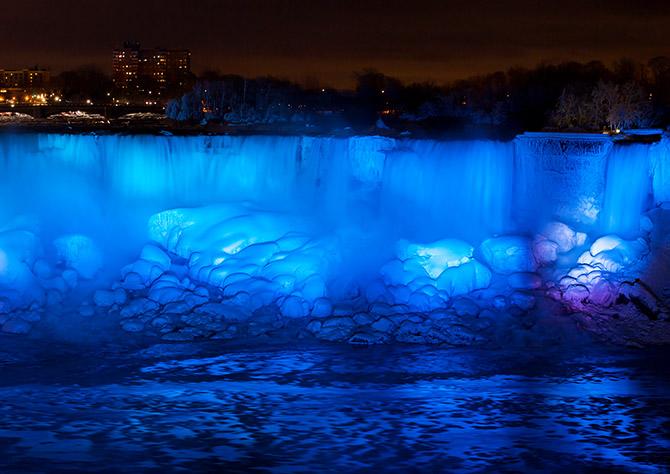 Ice and water flow over the American Falls, viewed from the Canadian side in Niagara Falls, Ontario, Canada. Photograph: Aaron Lynett/Reuters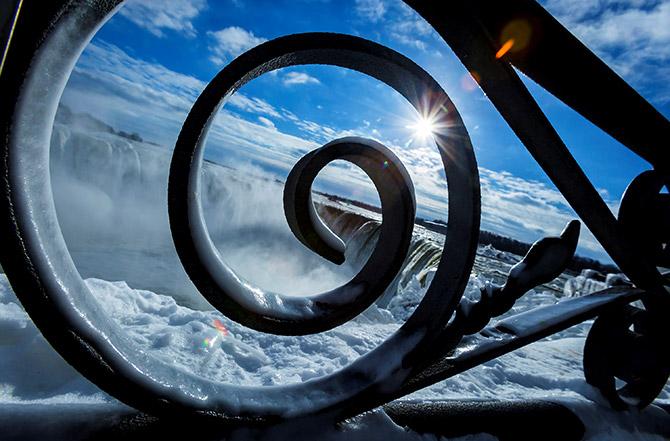 A group of birds fly past ice and water flowing over the American Falls, viewed from the Canadian side in Niagara Falls, Ontario, Canada. Photograph: Aaron Lynett/Reuters