Canadian Prime Minister Justin Trudeau took his son out for ice cream on Wednesday in his first family outing since the country started easing out of its pandemic lockdown.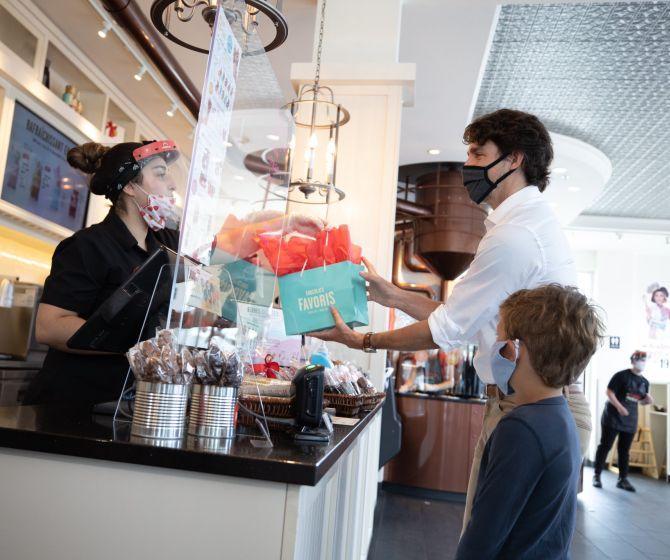 Photograph: Justin Trudeau/Twitter
Wearing masks, the Canadian leader and his six-year-old son Hadrien were cheered at Chocolats Favoris in Gatineau, Quebec.
And what was the icecream that the six-year-old chose? Hadrien is said to have settled on a vanilla cone with a cookie topping while dad bought a vanilla cone dipped in chocolate for himself.
Canada's provinces and territories declared states of emergency mid-March, closing schools and non-essential businesses in response to the pandemic.