Amid chants of 'Om' and recitation of 'Mantras' for universal peace, millions across the globe today joined in spectacular celebrations to mark the inaugural International Day of Yoga, in a tribute to the ancient Indian spiritual and exercise discipline known to balance mind, body and spirit.
The largest of spectacles unfolded early morning on the imposing Rajpath, where Modi, whose call led to declaration of June 21 as International Day of Yoga by the UN, sprang a surprise as he performed various asanas and pranayams with nearly 36,000 people, an eclectic mix of top-ranking commanders of defence forces, frontline politicians and the hoi polloi.
The Rajpath event made it to the Guinness Book of World Records for the largest yoga demonstration at a single venue with 35,985 people participating. It also set a new record for the largest number of people of various nationalities -- 84, performing yoga in unanimity.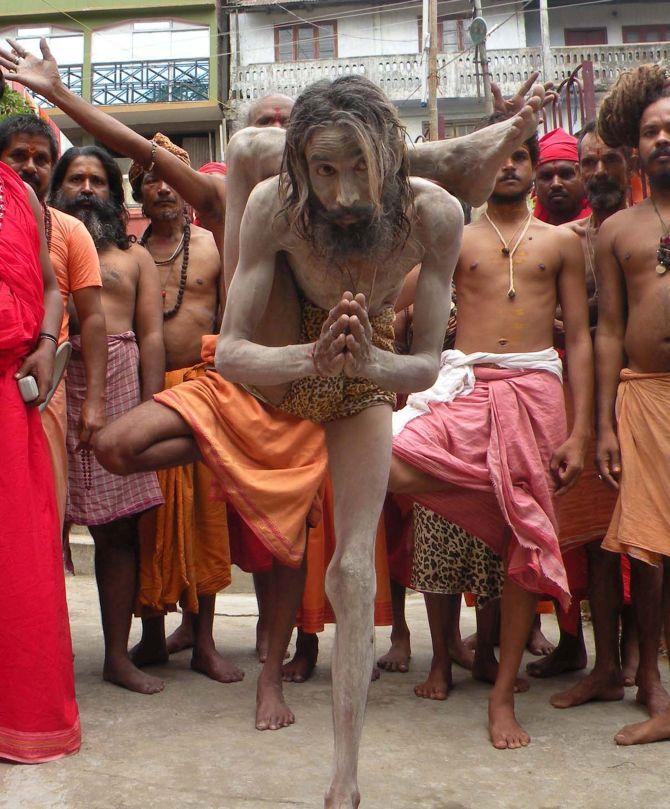 A sadhu performs yoga at the famous KamakhyaTemple in Guwahati.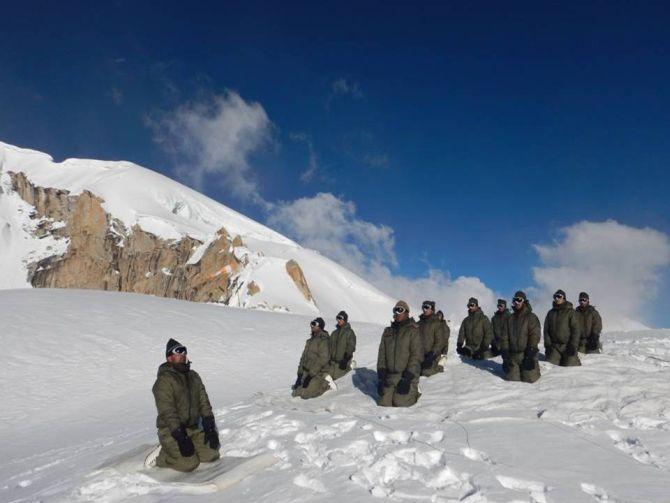 At -4 degree Celsius, Indian soldiers practise yoga at the world's highest battlefield in Siachen. Photograph: Indian Army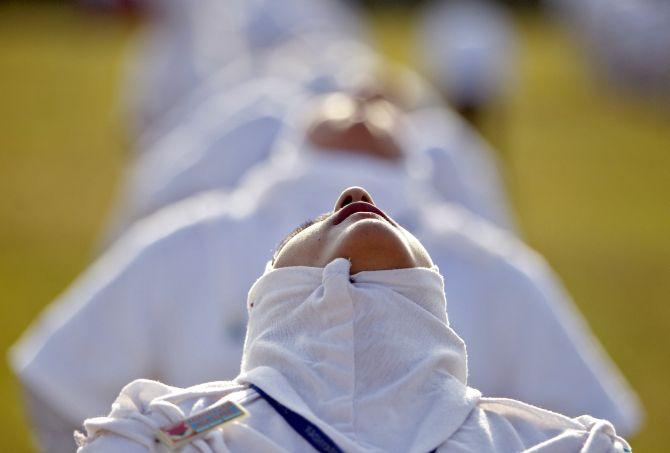 People participate in a yoga session to mark the International Day of Yoga, organised by the National Cadet Corps. Photograph: Danish Ismail/ Reuters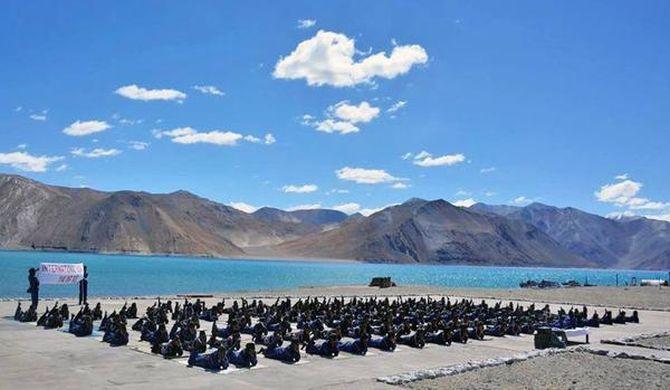 Indian army personnel practise near PangongTsoLake, Ladakh. Photograph: @SpokespersonMoD/Twitter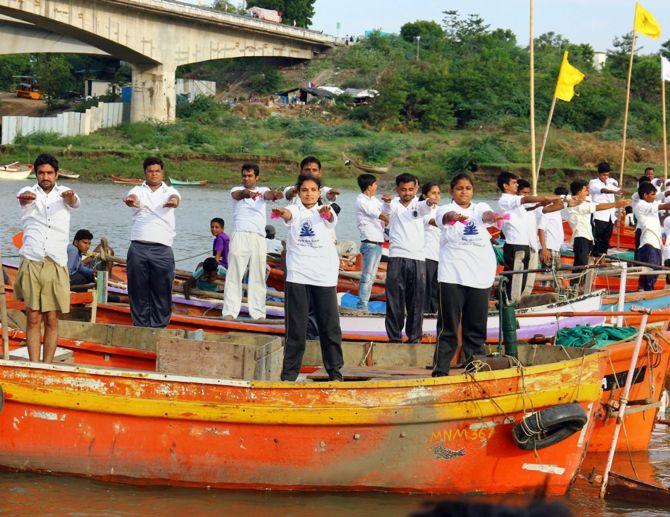 #InternationalDayofYoga marked at Narmada River in Bharuch, Central Gujarat.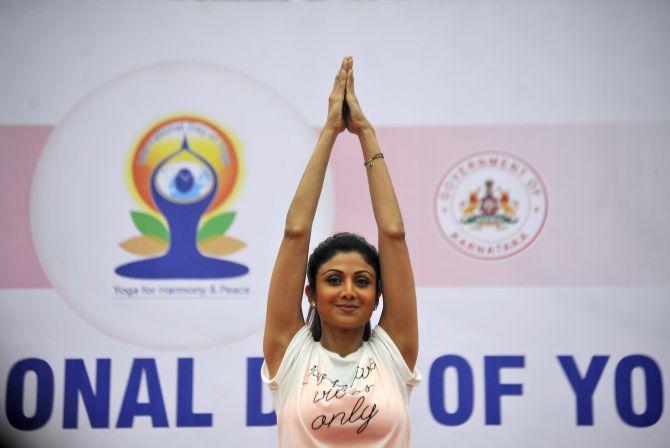 Bollywood actress Shilpa Shetty performs yoga to mark International Day of Yoga, in Bengaluru, India. Photograph: Abhishek N. Chinnappa/ Reuters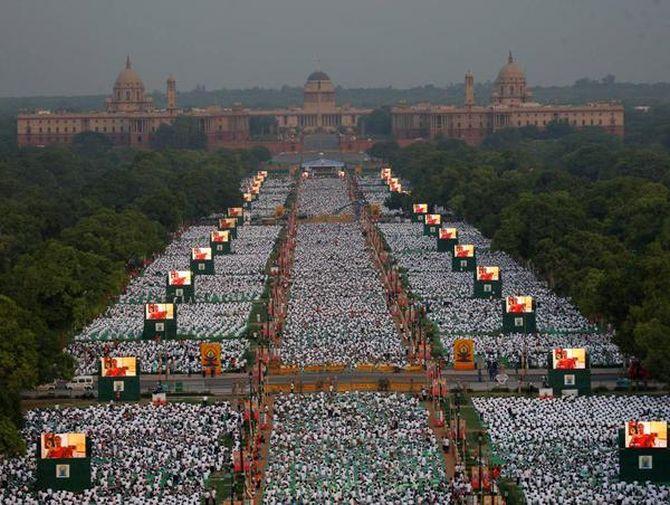 Yoga day celebrations at Rajpath.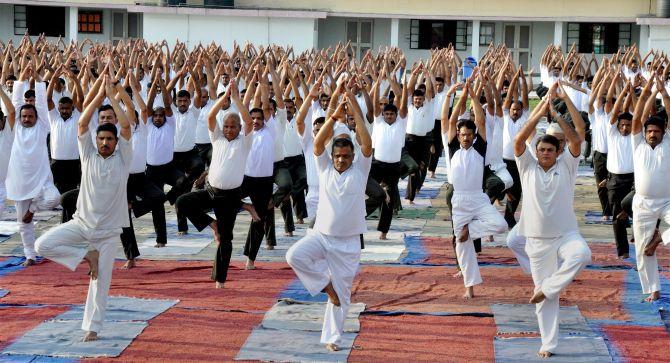 Army personnel perform Yoga to mark World Yoga Day in Bhopal on Sunday. Photograph: PTI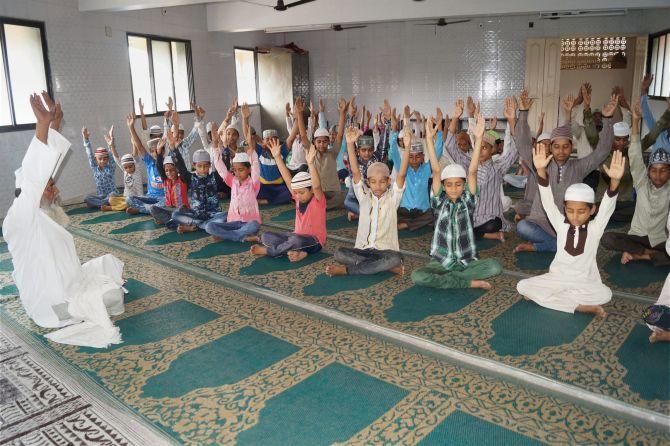 Muslim children performing Yoga in a Madarsah on World Yoga Day in Surat on Sunday. Photograph: PTI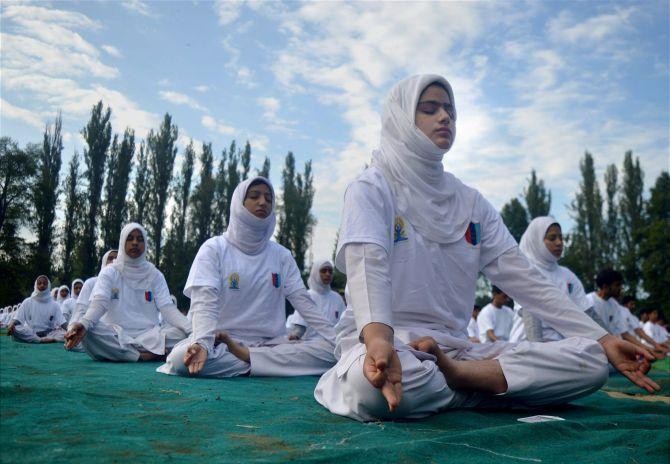 Kashmiri school students perform Yoga on the occasion of the first International Day of Yoga in Anantnag district on Sunday. Photograph: PTI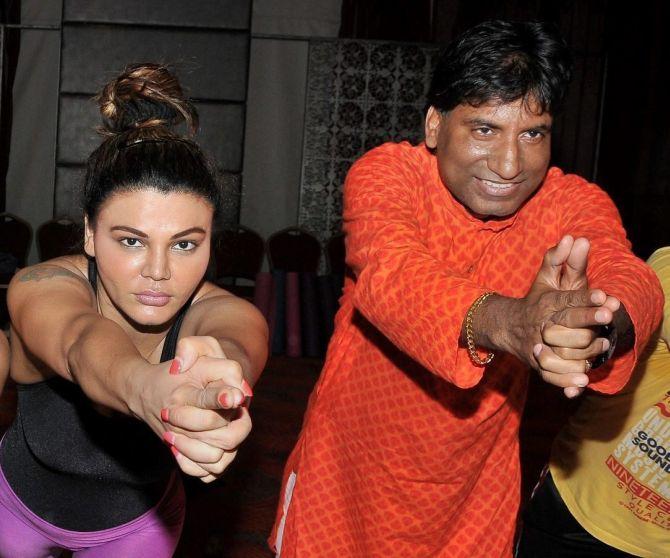 Bollywood actress Rakhi Sawant and comedian Raju Srivastav perform Yoga on 'International Yoga Day' in Mumbai on Sunday. Photograph: PTI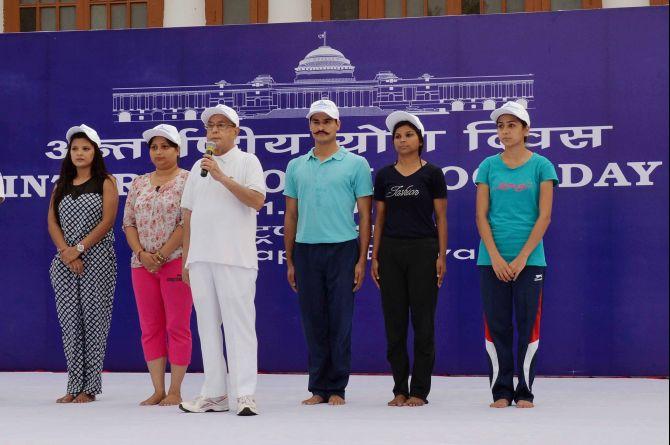 President Pranab Mukherjee during inauguration of a mass Yoga event at Rashtrapati Bhavan to mark the International Yoga Day in New Delhi on Sunday. Photograph: PTI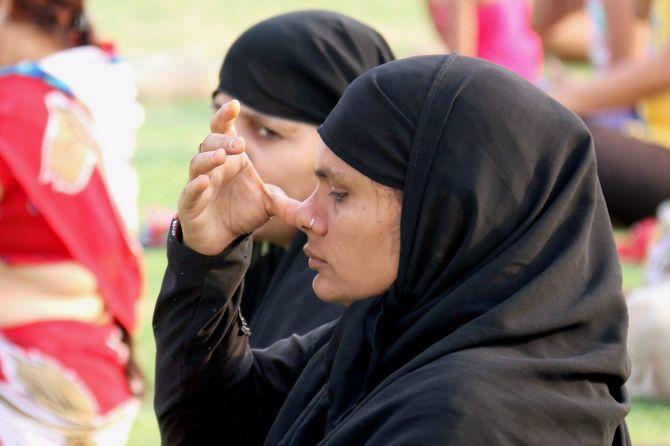 Muslim girls perform Yoga at a yoga session at Umaid Stadium on International Yoga Day in Jodhpur on Sunday. Photograph: PTI