The death toll from the tsunami which shook the Indonesian island of Sulawesi accompanied by a powerful 7.5 magnitude earthquake has soared to 832.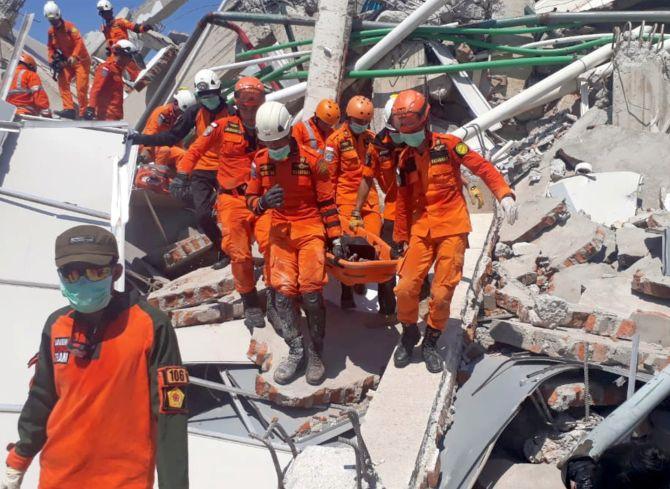 The new toll announced by the national disaster agency was almost double the previous figure.
Indonesian vice-president Jusuf Kalla said the final number of dead could be in the "thousands."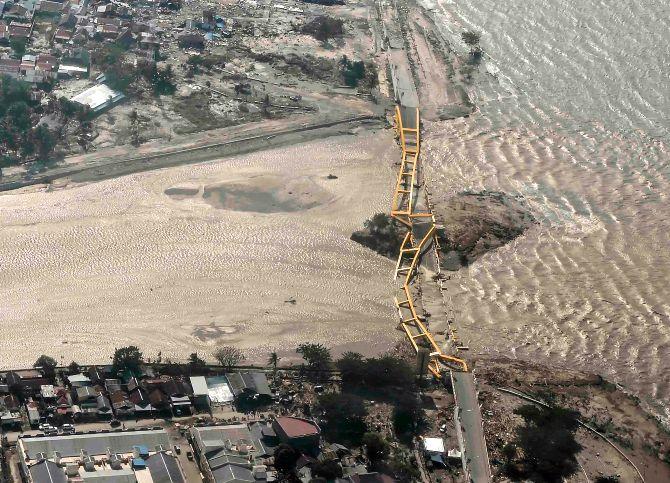 Indonesian President Joko Widodo arrived at an evacuation centre in the gutted coastal city of Palu, urging a non-stop recovery effort.
"I'm asking my brothers to all be ready to work day and night and to finish everything related to the evacuation," Widodo told troops deployed to Sulawesi island.
"Ready?" he asked.
"Ready!" they shouted in response.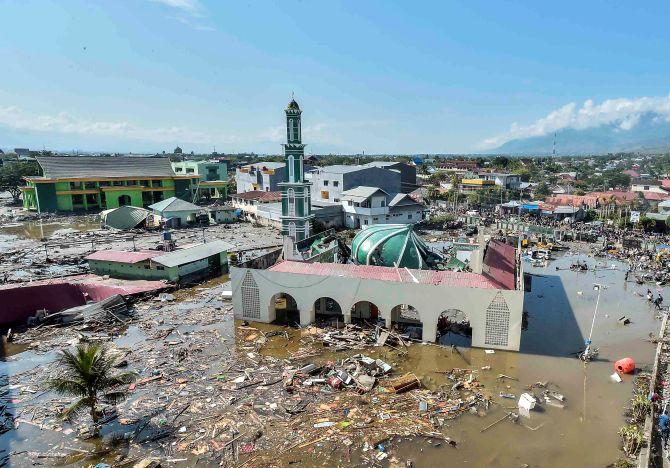 So far, the national disaster agency said, almost all the deaths had been recorded in Palu, two days after waves five feet high slammed into the city of 350,000 on Sulawesi island.
Eleven deaths had been recorded in the region of Donggala to the north of Palu, it said.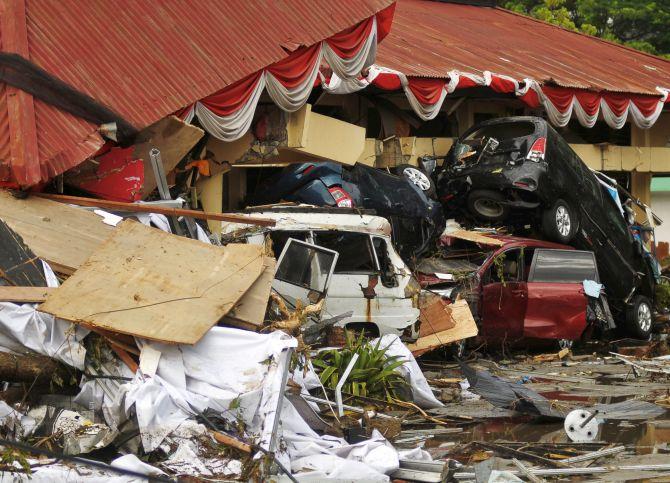 After the quake jolted the region on Friday, scores of buildings collapsed rendering as many as 3,50,000 people homeless in Palu.
"Electricity and communications have been cut off, making it difficult to assess the damage in Palu and nearby fishing community of Donggala, It is not just the people in the large urban areas. There are a lot of people also living in remote communities who are hard to reach," Jan Gelfand, head of the International Red Cross in Indonesia added.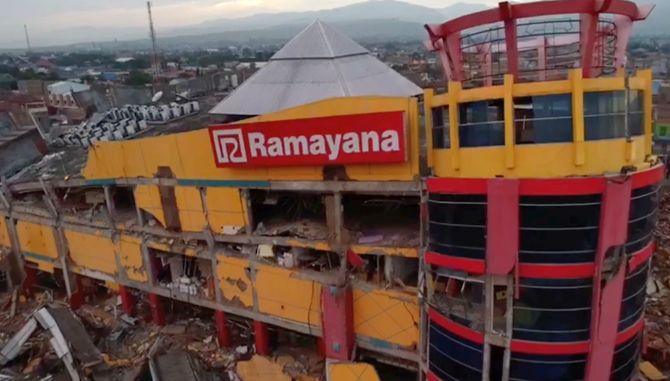 There were also concerns over the whereabouts of hundreds of people who had been preparing for a beach festival when the 7.5-magnitude quake struck Friday, sparking a tsunami that ripped apart the city's coastline.
A Facebook page was created by worried relatives who posted pictures of still-missing family members in the hopes of finding them alive.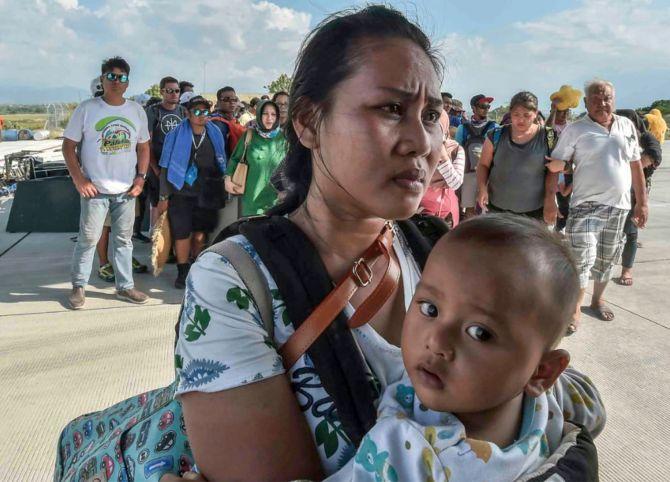 Indonesia is situated in the Ring of Fire, an area in the basin of the Pacific Ocean, vulnerable to frequent earthquakes and volcanic eruptions. The island nation is still grappling with the after-effects of a series of powerful temblors that rocked Lombok island, claiming 555 lives in July and August.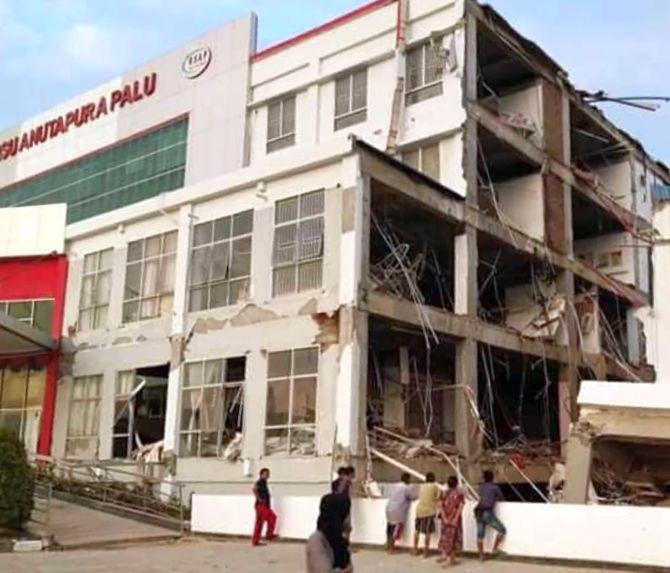 In 2004, a 9.1 magnitude earthquake had hit the Sumatra island triggering strong tsunami waves in the Indian Ocean and killing as many as 2 lakh people residing in several countries, including India and Sri Lanka.
With inputs from ANI