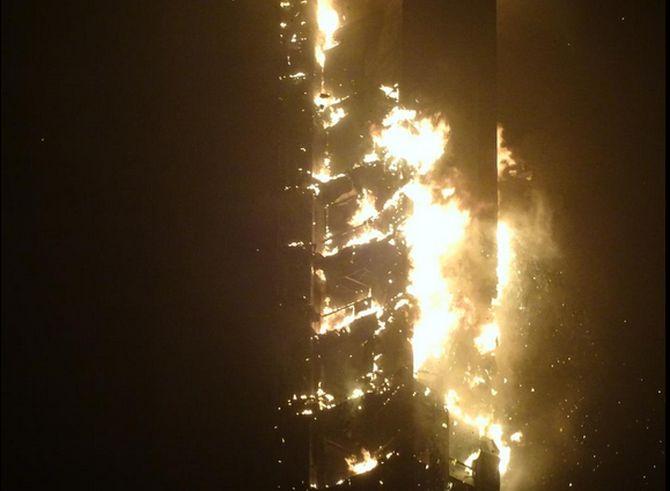 The fire began on the 50th floor of Torch Tower on Saturday morning: Photograph: @rConflictNews/Twitter

A massive fire on Saturday engulfed one of the world's tallest residential buildings at the densely populated Marina area in the Gulf emirate.
The fire began in early hours at the 50th floor of the 79-floor residential Torch tower on the northeastern end of Marina district in Dubai.
Hundreds of people were evacuated and there are no reports of any casualties. It was at about 5 am in the morning that the fire was brought under control, according to eyewitnesses.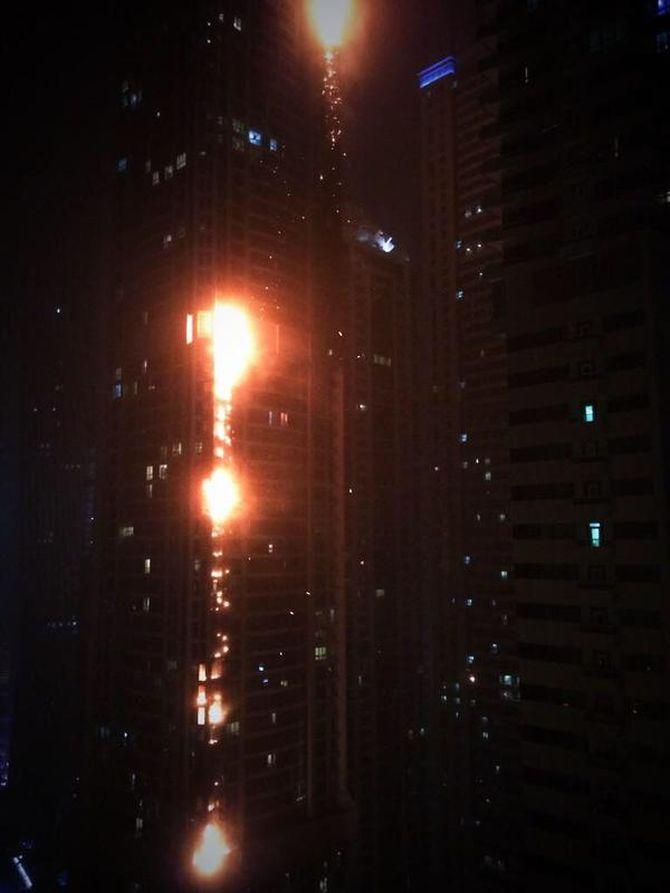 No casualties have been reported in the mishap: @RaMiAlGaDi/Twitter

The fire gutted the upper part of the skyscraper, which stands 336.1-metre high, triggering evacuation of residential towers in the neighbourhood.
Fire trucks were immediately pressed into service.
The roads in Marina north were closed and the debris from the fire cluttered on nearby areas. The Marina area is home to dozens of towering apartment blocks and hotels.
Local witnesses say heavy winds dislodged chunks of metal and raining glass down on the area below the building. The cause of the fire is not known yet.
"It's like the titanic going down. The biggest danger is molten glass falling," a witness said.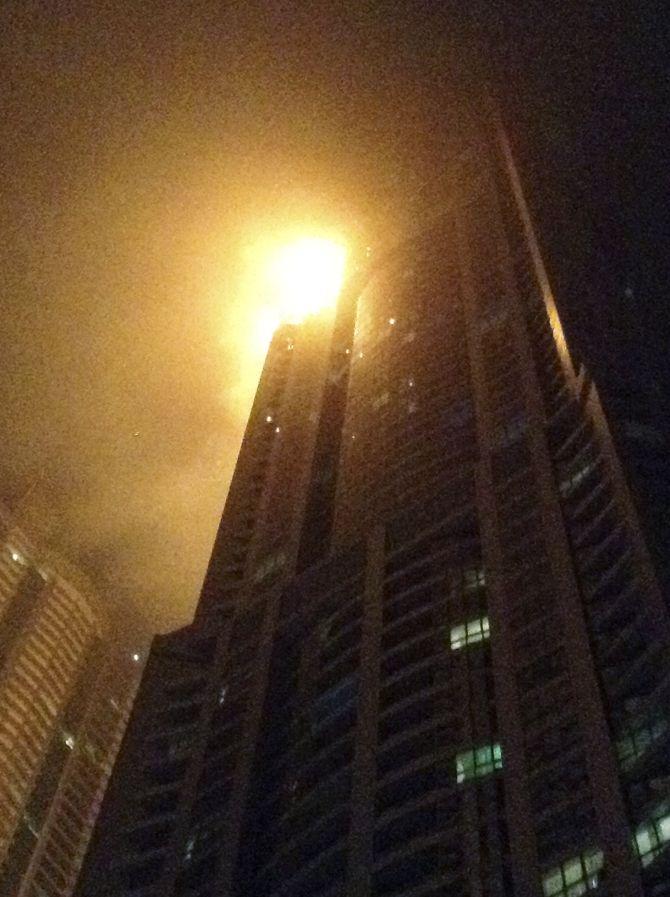 Hundreds of people were evacuated from the building: Photograph: David French/Reuters

The blaze in Dubai skyscraper broke out a day after another major fire in Musaffah Industrial Area in Abu Dhabi killed 10 people belonging to different nationalities.
According to local authorities in Abu Dhabi, the fire started in the first floor of the two-story commercial building that houses seven shops and a car-repair shop, before spreading to the warehouse on the second floor that was used as an illegal accommodation for workers.
Fire-fighting units were immediately dispatched to location to extinguish the fire.
The teams collaborated and managed to put out the fire that gutted the whole building, an official statement said. They also evacuated the injured and provided them with first-aid; while Preventive Medicine teams transferred the bodies of the deceased to the hospital.
Police said the second floor, which was supposed to be a warehouse, was illegally rented out to 10 workers, who died in the fire, while eight others sustained various injuries.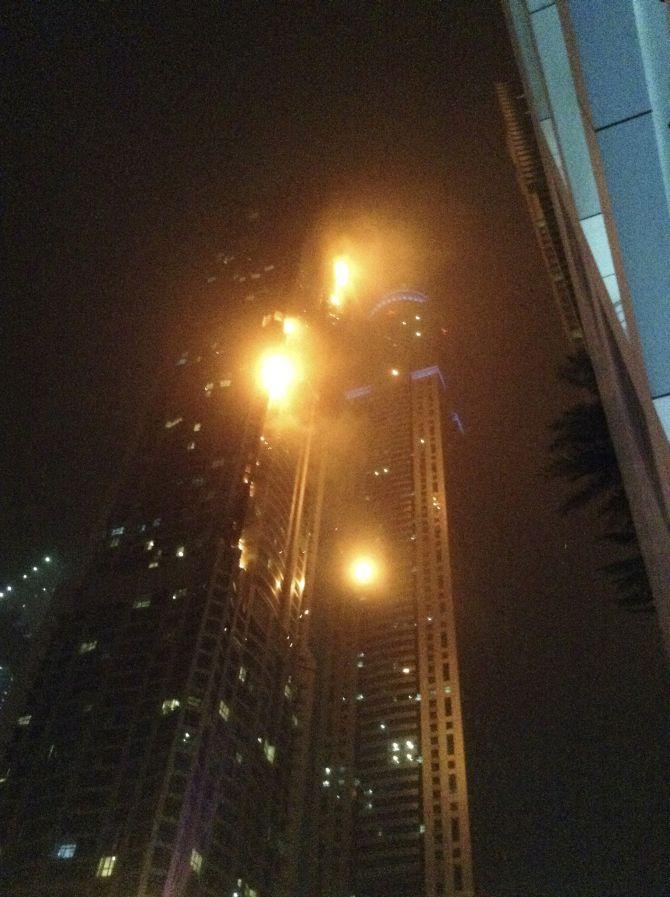 Authorities had no immediate word on the cause of the fire. Photograph: David French/Reuters

The police has launched an investigation to identify the circumstances of the fire.
The Abu Dhabi Police also arrested the building's owner and other suspects including the building supervisor. Abu Dhabi Civil Defense General Directorate had recently warned investors, workshop owners, and workers of the dangers associated with illegal housing and indicated that they would show zero tolerance to those who disregard public safety conditions. The identity of those killed in the fire are yet to be released.