Even as thousands of people are reeling under drought in Telangana, Chief Minister K Chandrasekhar Rao is organising an Ayutha Maha Chandi Yagam on a scale that is unprecedented.
Get a peek at the grand event here.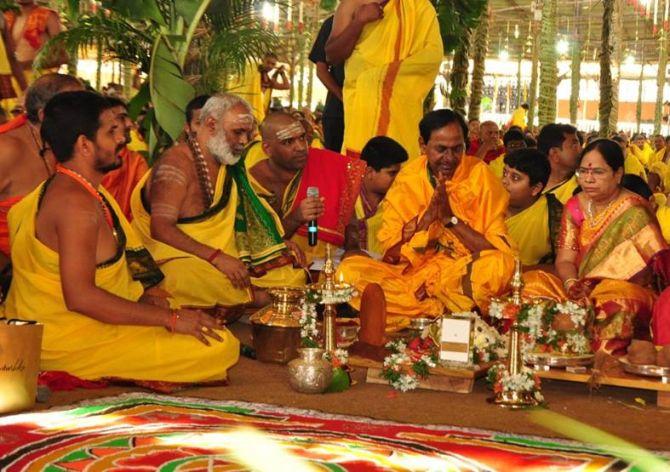 The ritual is reportedly being organised at a whopping Rs 7 crore at the chief minister's farmhouse in Erravelli village in Medak district. KCR has roped in 1,100 priests from seven states to chant the mantras and perform the prayers at the five-day ritual, which began on December 23.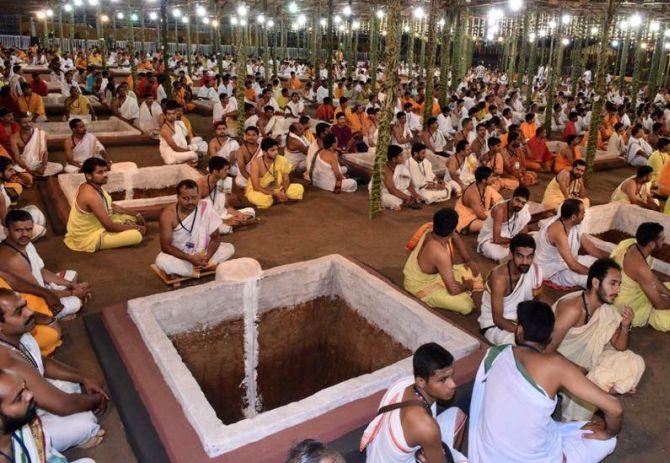 A mega yagashala, a structure made of bamboo and paddy straw over 40,000 square feet, has been built with 106 yagna kundas (fire pits). It is here that the 1,100 priests will chant 700 mantras 10,000 times in one voice non-stop from 7 am to 12:30 pm and again from 3:45 pm to 7 pm on all five days to appease Goddess Durga.
The major ritual is being performed as KCR had vowed four years ago that he would perform this yagam if a separate Telangana state became a reality.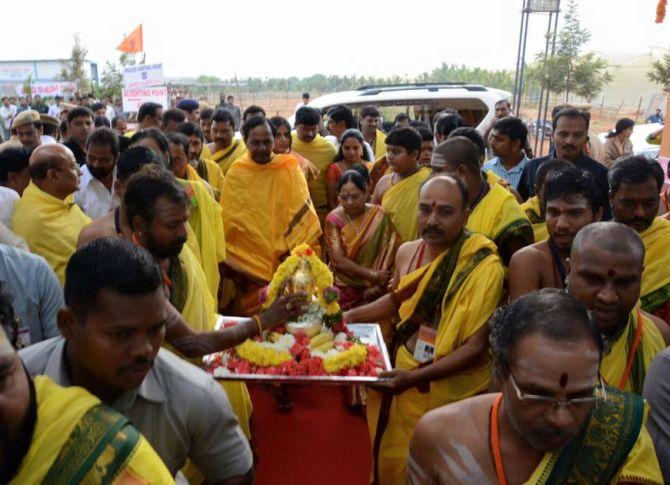 President Pranab Mukherjee, governors of Telangana, Tamil Nadu and Maharashtra, Andhra Pradesh chief minister N Chandrababu Naidu and two central ministers will be present at the prayers.
In addition to that a few Supreme Court and high court judges will be attending the event. According to reports, a participation of 4,000 people is expected at the event.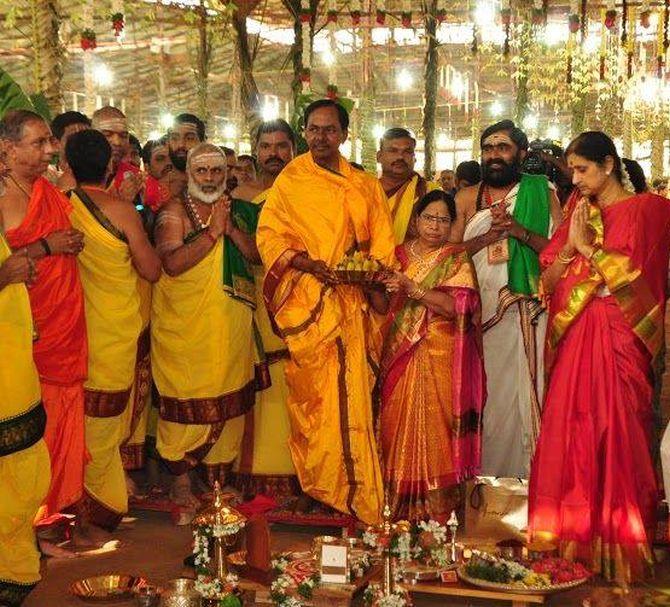 When questioned if it was appropriate for the chief minister to indulge in such extravagances when the state was affected by a drought, the chief minister clarified saying that not a single penny had been taken from the state exchequer for the ritual.
Yet, we can't stop rolling our eyes.
Photographs: Kalvakuntla Chandrashekar Rao/Facebook