Ahead of Ivanka Trump's arrival for the three-day Global Entrepreneurship Summit from November 28, the Telangana government is ensuring that they put their best foot forward.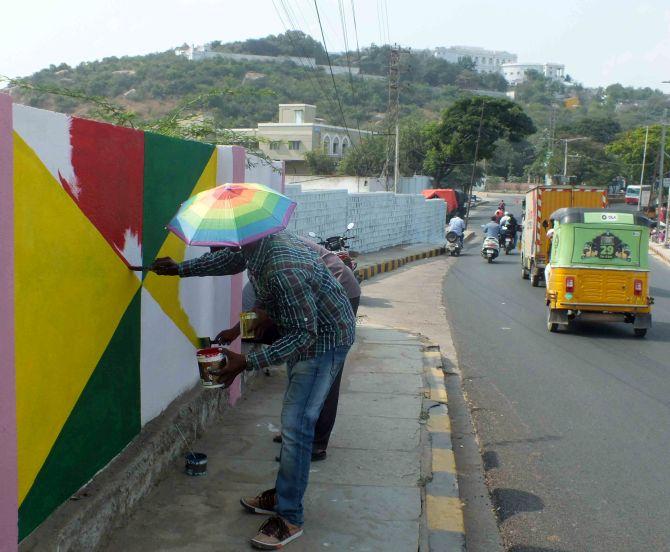 IMAGE: Roads and pavements in Telangana are being painted over and being cleaned ahead of Ivanka Trump's visit from November 28. Photograph: SnapsIndia
The government is replacing every worn stone with interlocking tiles and new pavements and flower beds are being laid. Roads that needed repairs for months are being resurfaced. In addition to this, walls along the roads are being painted in beautiful hues and the famous Charminar is also undergoing renovation.
Authorities are also rounding up beggars ahead of Ivanka's visit. More than 200 beggars have been transported to separate male and female shelter homes located on the grounds of two city prisons. Authorities have been strictly enforcing a begging ban on the city's streets and in other public places.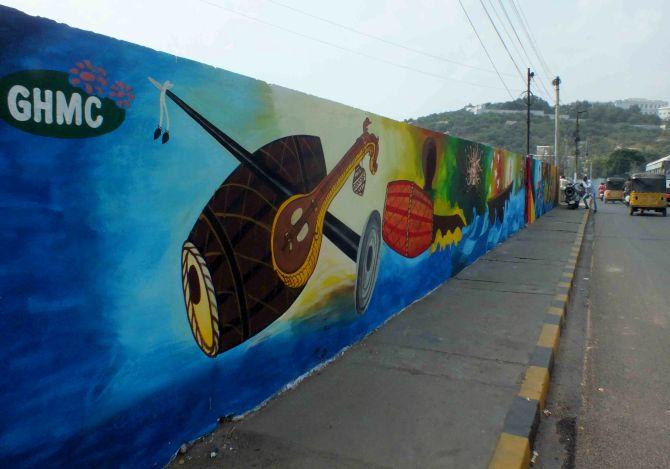 IMAGE: Roads that needed repairs for months are being resurfaced and new pavements and flower beds are being laid. Photograph: SnapsIndia
US President Donald Trump's daughter and adviser, Ivanka Trump, said that the GES being hosted by India with the US is a testament to the strong friendship between the two countries.
Ivanka is leading a high-powered American delegation of officials, women entrepreneurs and businessmen for the GES in Hyderabad from November 28-30. Ivanka would deliver the key note address at the three-day summit, which would be inaugurated by Prime Minister Narendra Modi.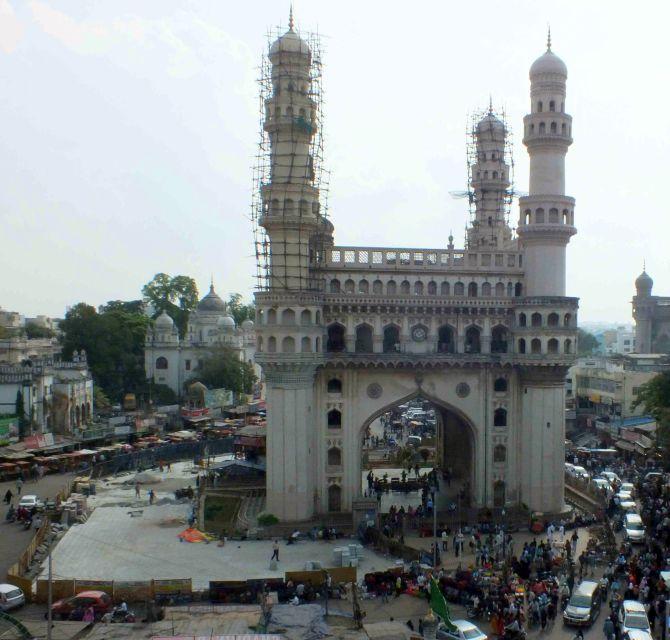 IMAGE: According to the officials, during her visit, Ivanka is likely to spend some time on sightseeing, including a possible stop at the Charminar. Photograph: SnapsIndia
For the first time, in its eight editions, the summit has been themed "Women First and Prosperity for All," which "demonstrates" the administration's "commitment to the principle that when women are economically empowered, their communities and countries thrive," Ivanka said in a preview of her India trip.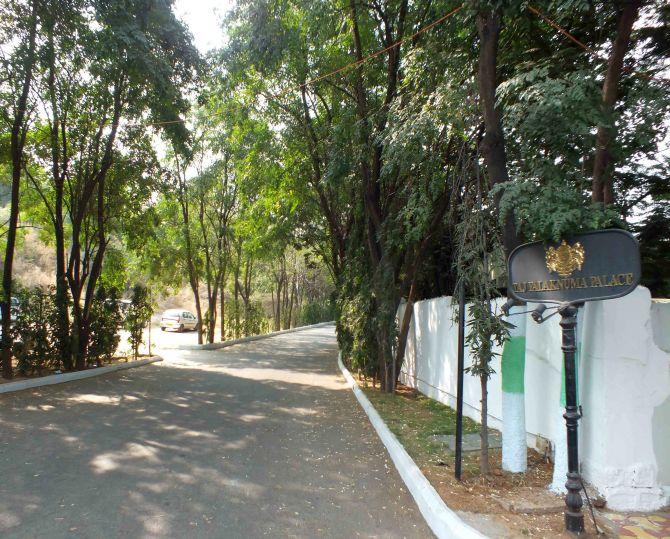 IMAGE: Prime Minister Narendra Modi will be hosting a dinner for Ivanka Trump at the Falaknuma Palace

at the 101 dining table, one of the world's largest dining tables.

Photograph: SnapsIndia
Ivanka said she "very much" looks forward to her visit. India, she said, is "a great friend and partner" in the US. The goal of the collaboration is to grow the shared economic and security partnership, she said.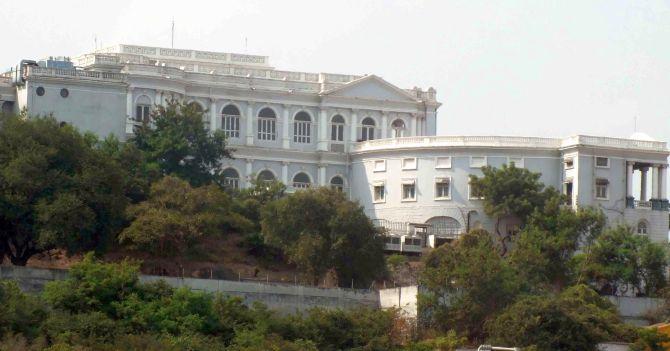 IMAGE:

Hyderabad police have amped up the security measures in the area.

Photograph: SnapsIndia
She will also attend a dinner at Falaknuma Palace hosted by the PM on November 28 where the VIPs will dine at a Nizam-era table with 101 seats. Ahead of her visit to the Palace, the security at the area is being tightened. Beautification works are also ongoing in the area ahead of Ivanka's visit.
-- With inputs from PTI