Prime Minister Narendra Modi unveiled the hologram statue of Netaji Subhas Chandra Bose at India Gate on Sunday evening on the occasion of his 125th birth anniversary.

He said that the grand statue of Netaji will inspire democratic values and future generations.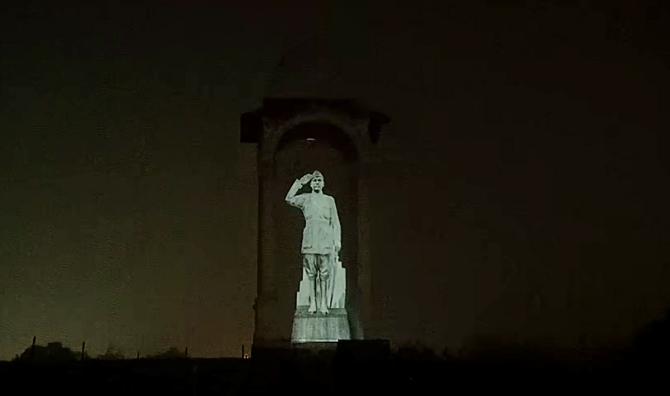 The Prime Minister also said that the grand statue of Netaji Subhas Chandra Bose is being installed in digital form near India Gate and soon this hologram statue will be replaced by a big granite statue.
"Netaji used to say 'Never lose faith in the dream of independent India. There is no power in the world that can shake India'," PM Modi said while addressing the event.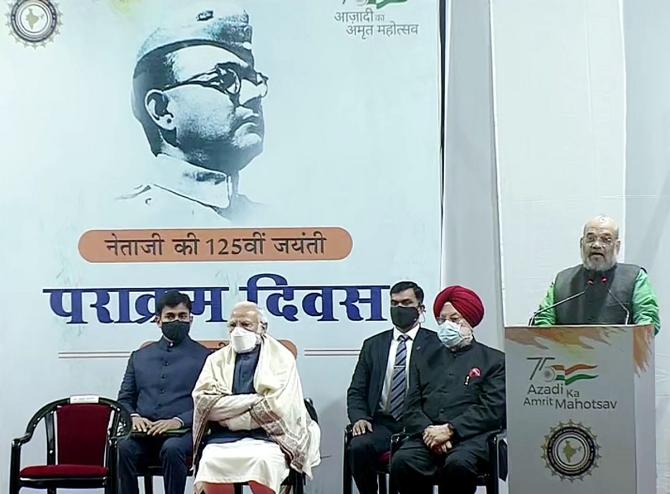 The Prime Minister said, "Today we have a goal to fulfil the dreams of an independent India. We have a target to build a new India before the 100th year of independence, 2047."
"It was an honour for me to visit Netaji's ancestral home last year on his birth anniversary in Kolkata. I cannot explain in words the feeling to see his car in which he left Kolkata, his room where he used to study, etc," the Prime Minister added.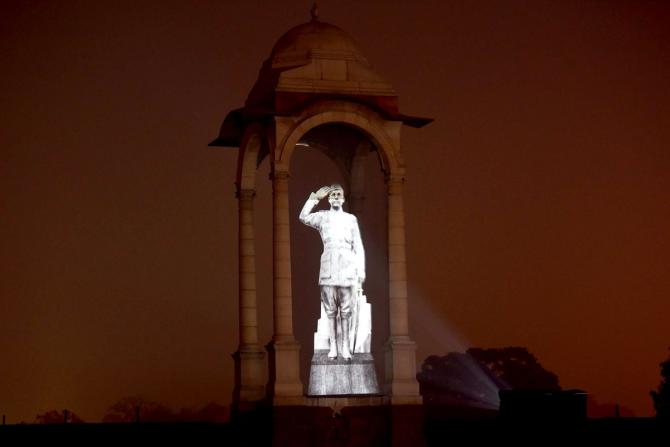 The freedom struggle involved the sacrifices of many countrymen, but efforts were made not to mention the contribution of all of them in history, he said. "But today, the country is correcting those mistakes after decades of Independence," the Prime Minister said.
He said that Azadi Ka Amrit Mahotsav aims at reviving India's identity and inspirations.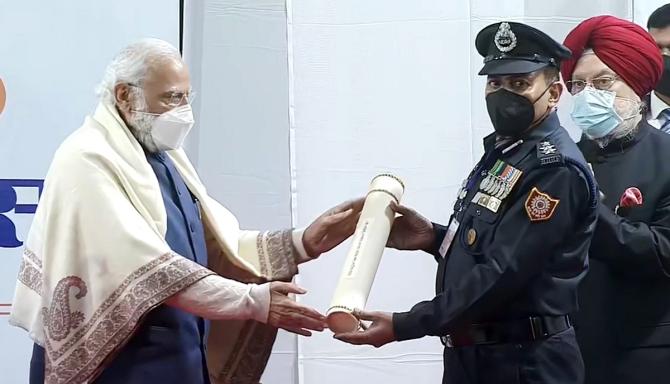 "It was unfortunate that efforts were made to erase the contribution of many great personalities in India after Independence," PM Modi stated.
© Copyright 2022 PTI. All rights reserved. Republication or redistribution of PTI content, including by framing or similar means, is expressly prohibited without the prior written consent.