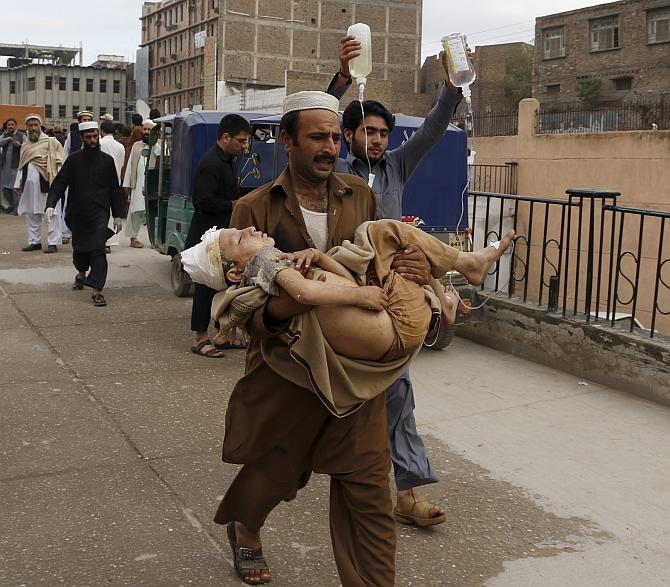 Over 300 people are confirmed to have been killed a day after a powerful 7.5 magnitude earthquake rocked Pakistan and Afghanistan as rescuers scrambled to deliver relief aid to victims.
The death toll in the quake -- the strongest in 10 years -- in Pakistan has now risen to 237 from the earlier figure of 228 which included 214 dead in Khyber Pakhtunkhwa and Federally Administered Tribal Areas (FATA), 5 in Punjab, and 9 in PoK, local media reports said. At least 1,620 people have been injured across Pakistan.
The initial quake struck at 2:09 pm on Monday and was followed by seven aftershocks, measuring as high as magnitude 4.8, according to the United States Geological Survey.
Thousands spent the night outdoors in near-freezing temperatures reluctant to go back inside for fear of aftershocks, Pakistani media reported.
In Afghanistan, over 90 people have been killed and 300 injured so far as the death toll is expected to rise, Express News reported.
Here are some glimpses of the havoc caused by the earthquake:
---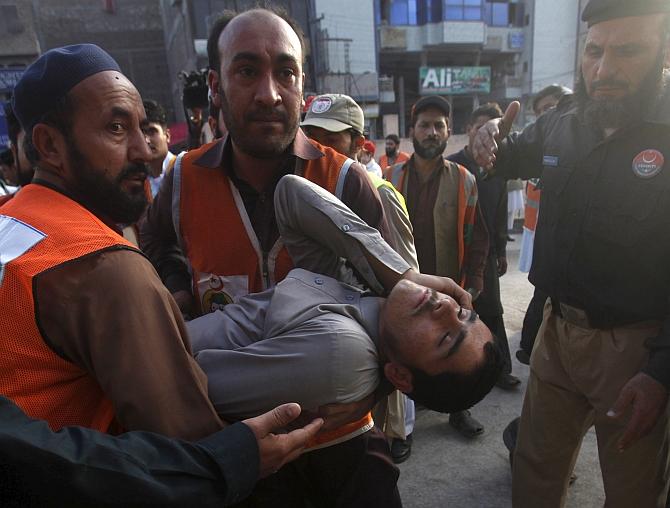 Rescue workers carry a man, who was injured during an earthquake, at the Lady Reading hospital, Peshawar, Pakistan. Photograph: Fayaz Aziz/Reuters
---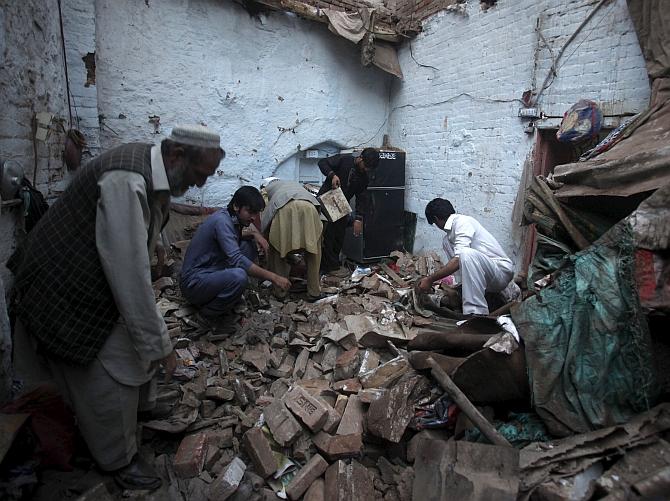 Residents search for belongings in the rubbles of a house after it was damaged by an earthquake in Peshawar. Photograph: Fayaz Aziz/Reuters
---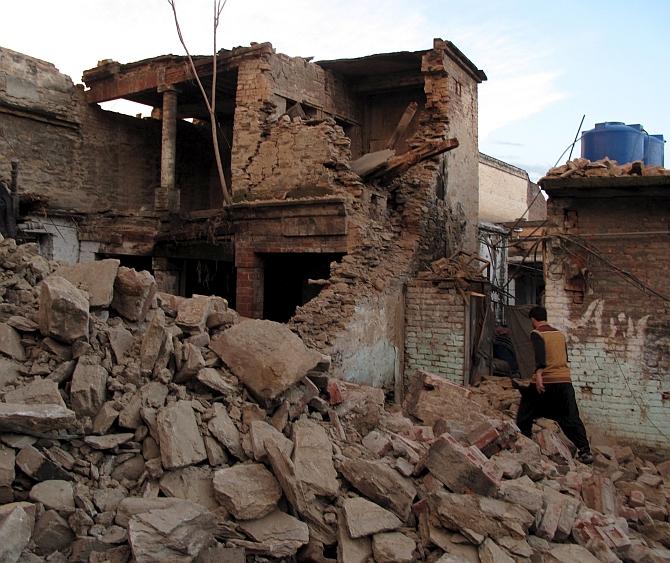 A resident walks past the rubble of a house after it was damaged by an earthquake in Mingora, Swat, Pakistan. Photograph: Hazrat Ali Bacha/Reuters
---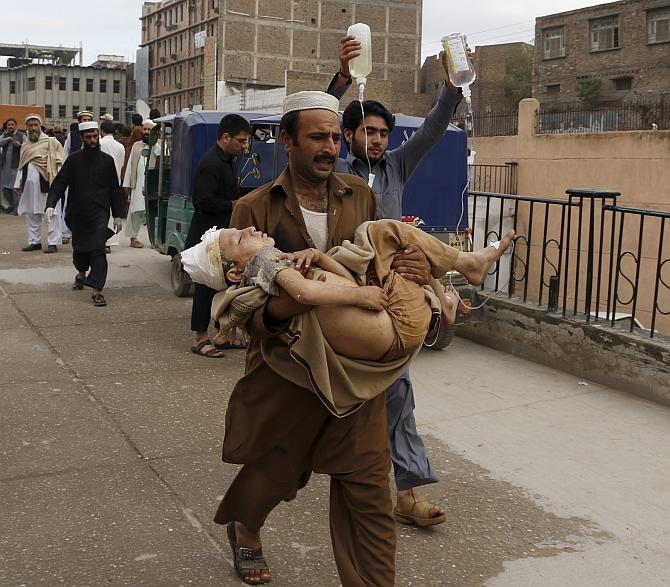 A man carries a boy, who was injured in an earthquake, at the Lady Reading hospital in Peshawar. Photograph: Khuram Parvez/Reuters
---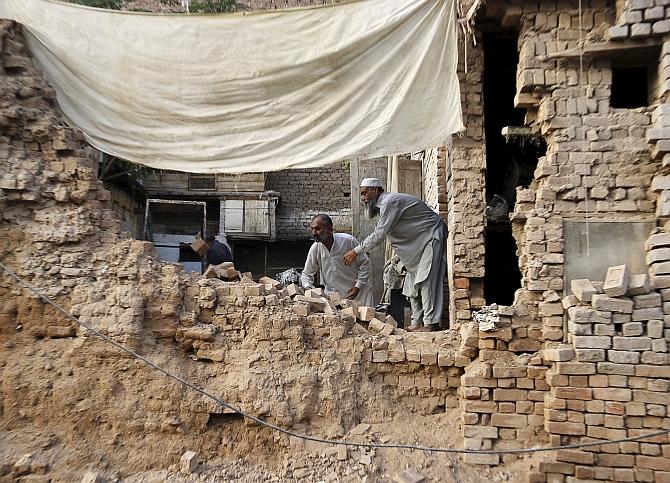 Residents clear the rubble of a house after it was damaged by an earthquake in Peshawar, Pakistan. Photograph: Khuram Parvez/Reuters
---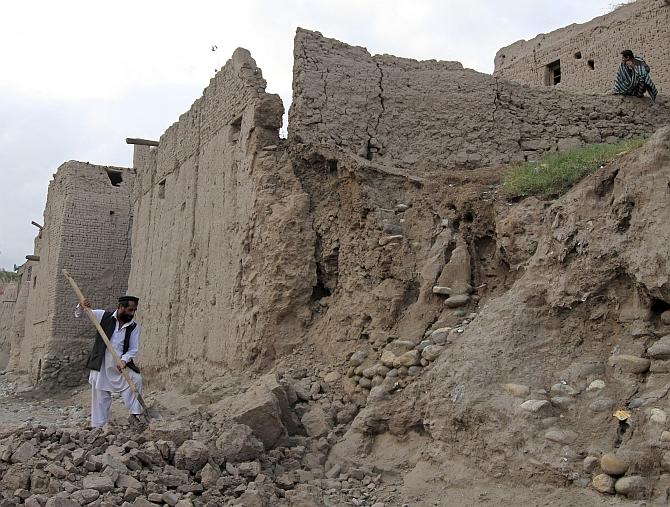 A man clears rubble after part of his house collapsed during an earthquake, at a hospital in Jalalabad, Afghanistan. Photograph: Parwiz/Reuters