Counting's underway and the fate of the candidates is awaited.
As we wait for the results with bated breath, here's how your heavyweights are faring for now.
-- LEADS/RESULTS: 2019 VERDICT
>> Amit Shah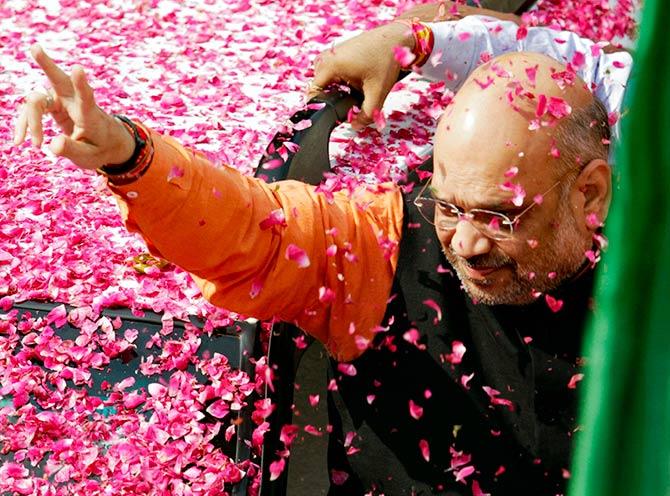 The Bharatiya Janata Party president has won from Gandhinagar -- a seat which was formerly held by party veteran L K Advani. Dr CJ Chavda of the Congress came a distant second -- the margin being of over 5.5 lakh votes.
>> Pragya Singh Thakur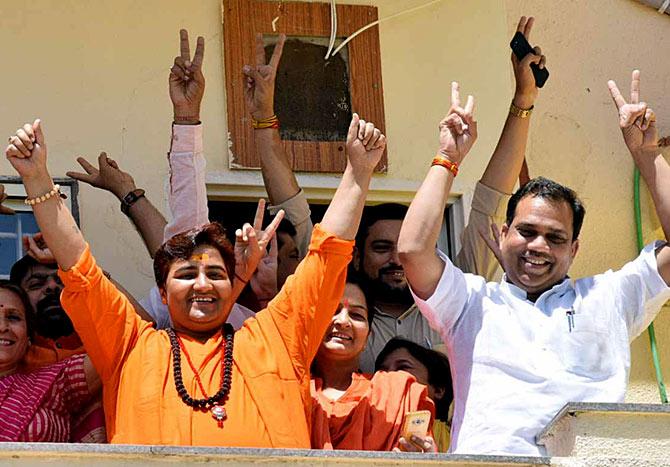 The Malegaon terror accused has won the election from Bhopal. While Sadhvi Pragya secured 8,62,950 votes, her closest competitor -- Congress's Digvijaya Singh -- managed to get only 5,00,518 votes.
>> Urmila Matondkar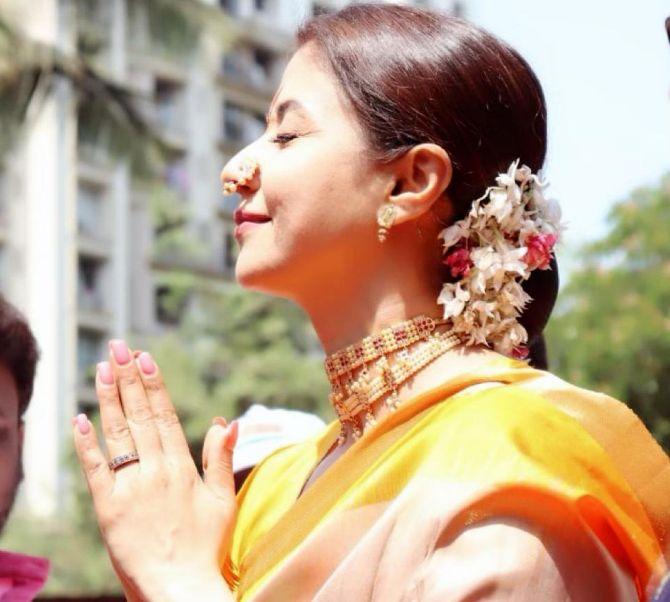 Congress' Mumbai North Lok Sabha candidate Urmila Matondkar lost her maiden election. In her electoral debut, the actor contested against BJP veteran Gopal Shetty. She lost by a margin of over 4,52,226 votes. "I am going to continue politics, as I've been saying from day one. This has been an absolute glorious battle for me. I am standing defeated in front of you but do I look like a lost person?" Matondkar said.
>> Rahul Gandhi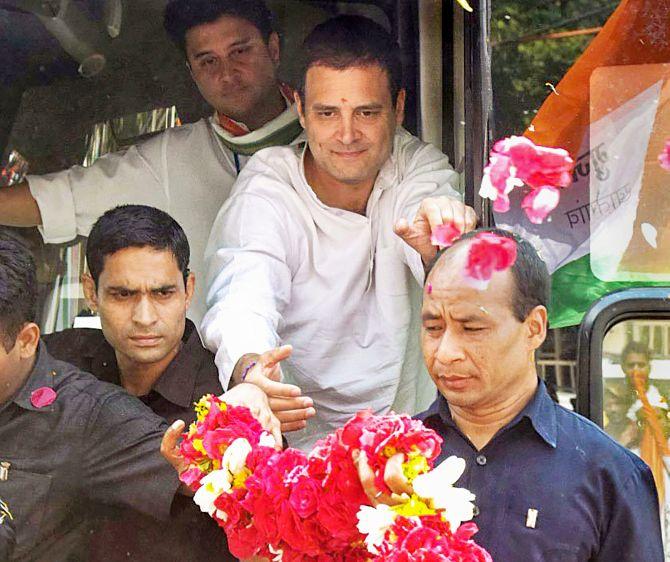 The decision to contest elections from two constituencies paid off for the Congress party president. In Amethi, he's lost his family bastion to BJP's Smriti Irani by a margin of 47,212 votes. In Wayanad, Rahul's in pole position by almost 4 lakh votes.
>> Mehbooba Mufti
The Peoples Democratic Party president has conceded from the Anantnag constituency in Jammu-Kashmir. National Conference's Hasnain Masoodi has come first while Congress's Ghulam Ahmad Mir is in the second position, followed by Mufti.
>> Jyotiadityarao Scindia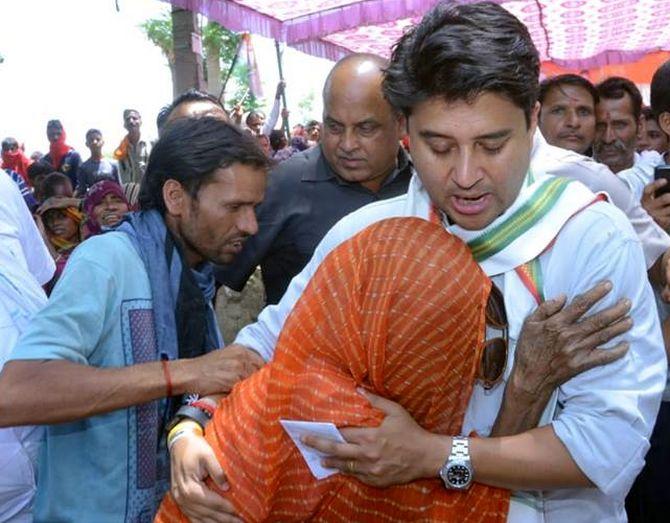 Senior Congress leader and sitting MP Jyotiraditya Scindia lost to BJP candidate K P Yadav in his traditional Guna seat in Madhya Pradesh by a margin of 1,25,549 votes
>> Kanhaiya Kumar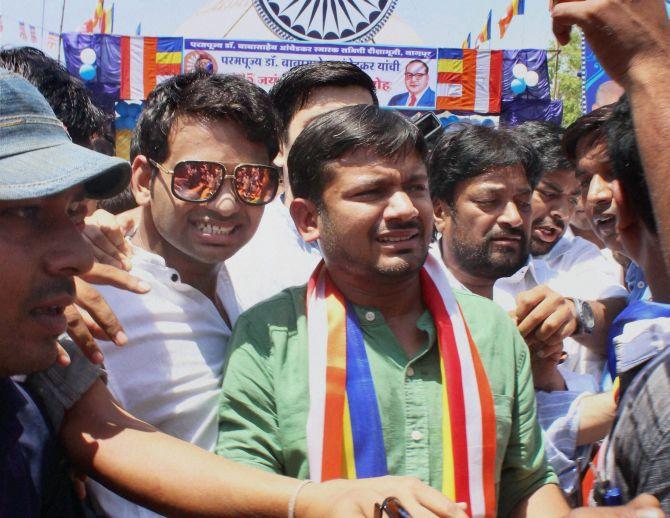 BJP firebrand leader and Union Minister Giriraj Singh has defeated former Jawaharlal Nehru University Students' Union president and Communist Party of India candidate Kanhaiya Kumar from Begusarai seat. Singh has defeated Kanhaiya by a big margin of over 1.5 lakh votes.
>> Narendra Modi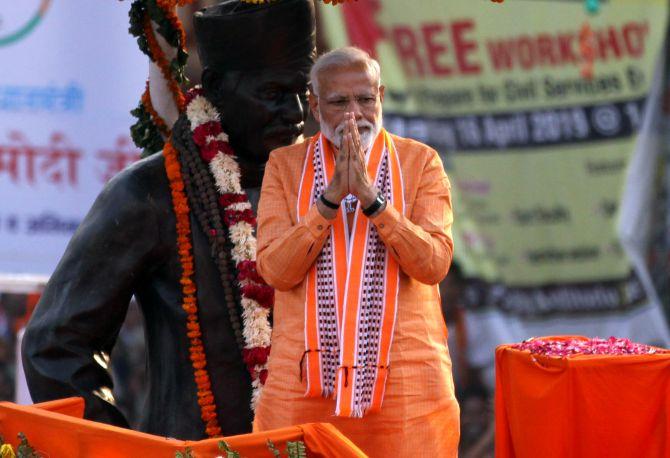 The prime minister has won from Varanasi for a second time. Congress's Ajay Rai secured only 1,52,456 compared to Modi who won a whopping 6,73,453 votes.
>> Gautam Gambhir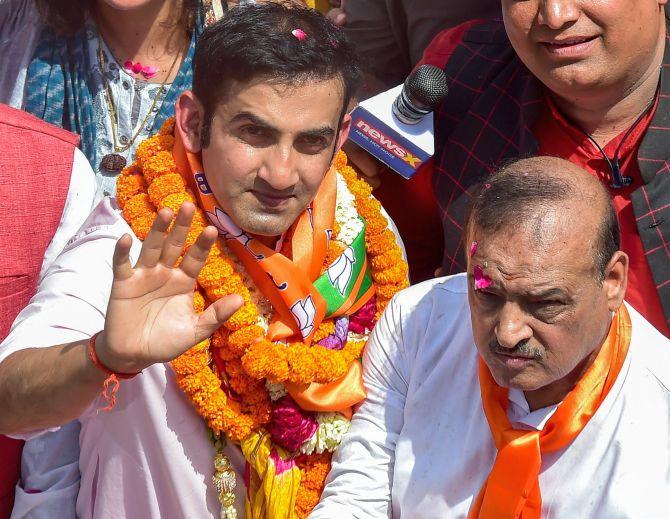 The cricketer-turned-politician sort of demolished his opponents, securing close to seven lakh votes, leaving close rivals -- Congress's Arvinder Singh Lovely and Aam Aadmi Party's Aatishi -- way behind.
>> Kanimozhi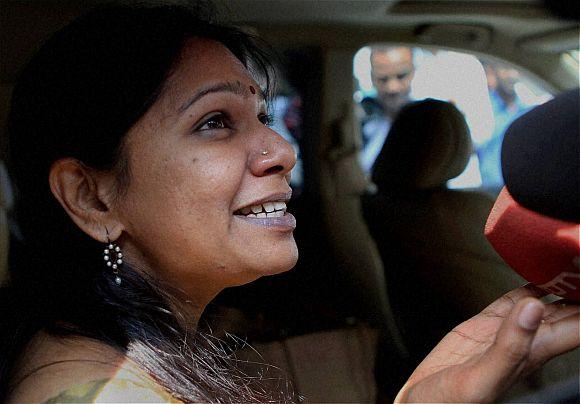 The Dravida Munnetra Kazagham leader, sister of Stalin, has won from Thoothukkudi. Kanimozhi's closest rival -- BJP's Tamilisai Soundarajan came a distant second after securing 2,14,497 votes.
Congress's candidate from Mumbai North Central has lost to BJP's Poonam Mahajan by over 1.3 lakh votes.
>> Sunny Deol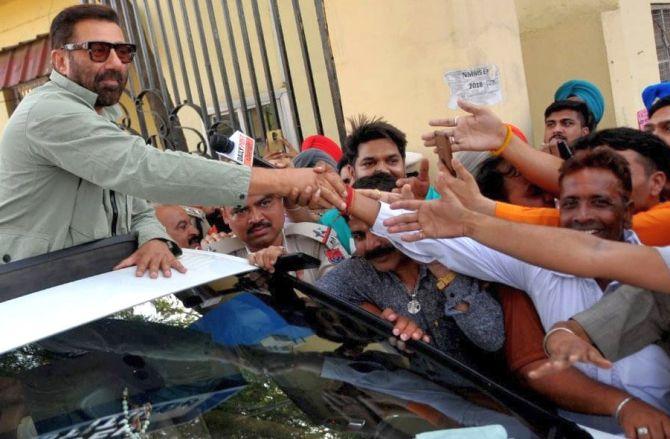 Actor and BJP candidate Sunny Deol won his electoral debut by defeating Congress heavyweight and sitting MP Sunil Jakhar from the Gurdaspur constituency. Deol defeated Punjab Congress chief Jakhar by a margin of 82,459 votes, the Election Commission's website said.
>> Maneka Gandhi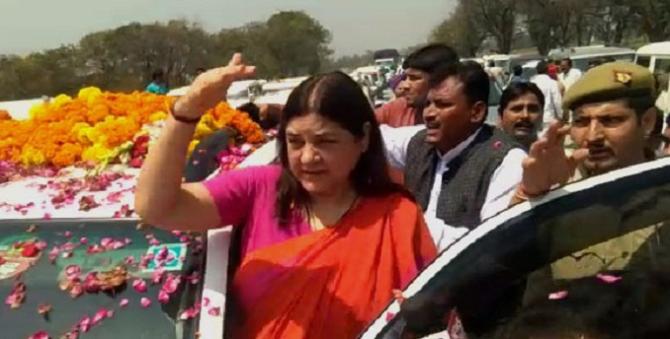 Union Minister Maneka Gandhi wins from Sultanpur seat defeating nearest rival BSP candidate Chandra Bhadra Singh Sonu by over 14,000 votes.
>> Babul Supriyo
The BJP leader hit the high notes in the constituency of Asansol in West Bengal. His closest competitor -- the Trinamool Congress's Moon Moon Sen -- is a distant second.
>> Rajnath Singh
Home Minister Rajnath Singh has retained the Lucknow seat by defeating his nearest rival Poonam Sinha by over 3.4 lakh votes. Singh defeated SP candidate Sinha by a margin of 3,47,302 votes, official sources said. Rajnath had defeated Congress candidate Rita Bahuguna Joshi by a margin of 27,2749 votes in 2014. While Rajnath got 6,33,026 votes, Sinha got 2,85,724 votes. Congress candidate Pramod Krishnam got 1,80,011 votes only.
>> Shatrughan Sinha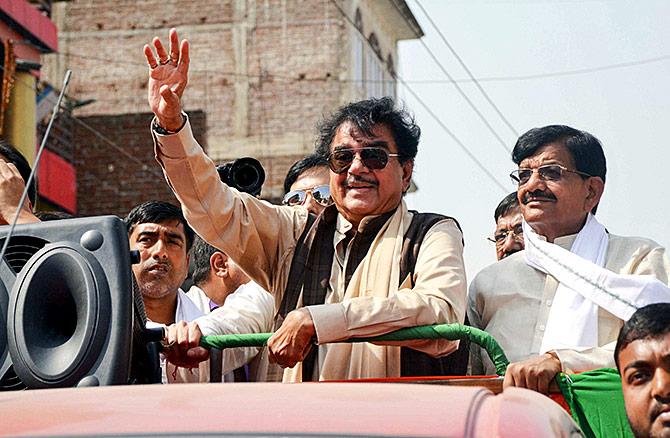 One time BJP member, now fighting on a Congress ticket, Shatrughan Sinha has lost from the Patna Sahib constituency. Union Minister Ravi Shankar Prasad of the BJP raced ahead in this battle.
>> Shashi Tharoor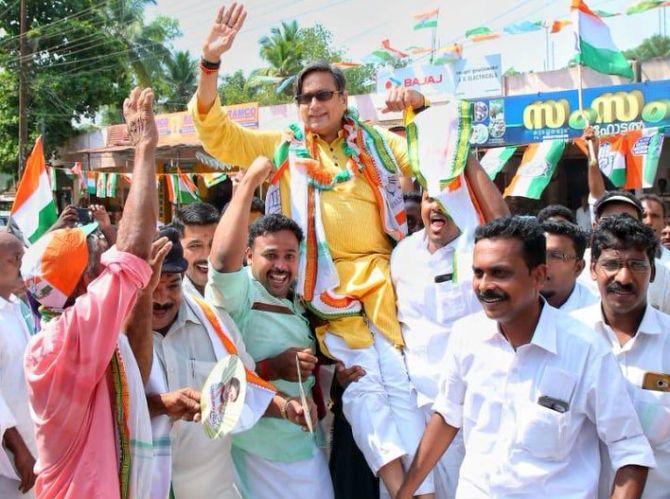 The Congress candidate from Thiruvananthapuram has won against BJP-led NDA heavyweight Kummanam Rajasekharan by 99,989 votes. The sitting MP has made history by winning the election for the third consecutive time from Thiruvananthapuram.
>> Kirron Kher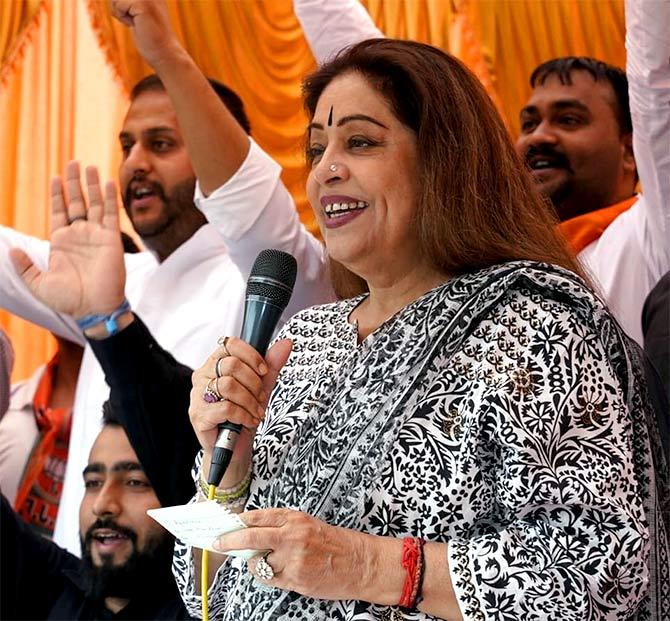 In Chandigarh, Kirron Kher, the BJP MP from the constituency, has managed to win for a second time, polling more than 2 lakh votes against Congress's Pawan Kumar Bansal.
>> Asaduddin Owaisi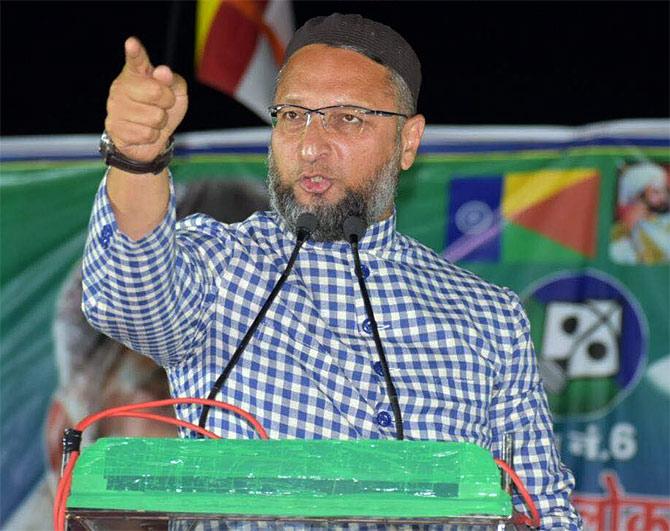 The All India Majlis-e-Ittehadul Muslimeen chief Asaduddin Owaisi won the Hyderabad Lok Sabha seat for the fourth consecutive term. Owaisi, who had been winning the seat since 2004, defeated J Bhagavanth Rao of the BJP by over 2.82 lakh votes. In 2014, Owaisi had secured 5,13,868 votes emerging victorious against the same opponent by 2,02,454 votes.
>> Raghav Chadha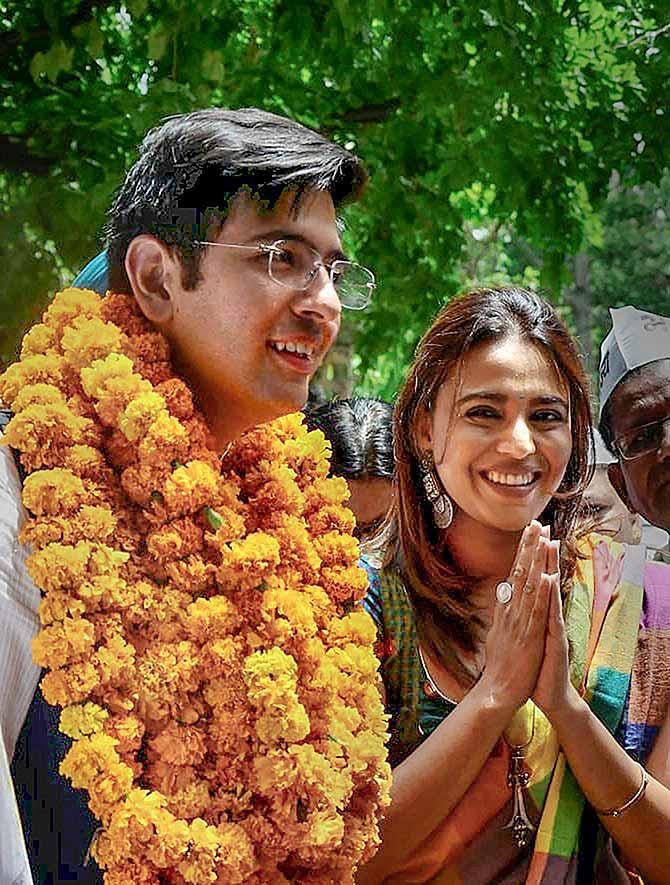 AAP leader Raghav Chadha has lost against his rival Ramesh Bidhuri of the Bharatiya Janata Party in South Delhi.
>> Karti Chidambaram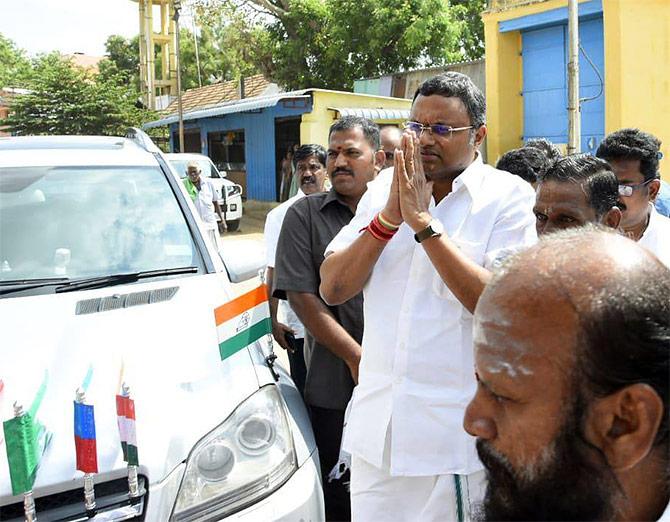 Congress's star candidate Karti P Chidambaram has won from Sivaganga.
>> Nikhil Kumaraswamy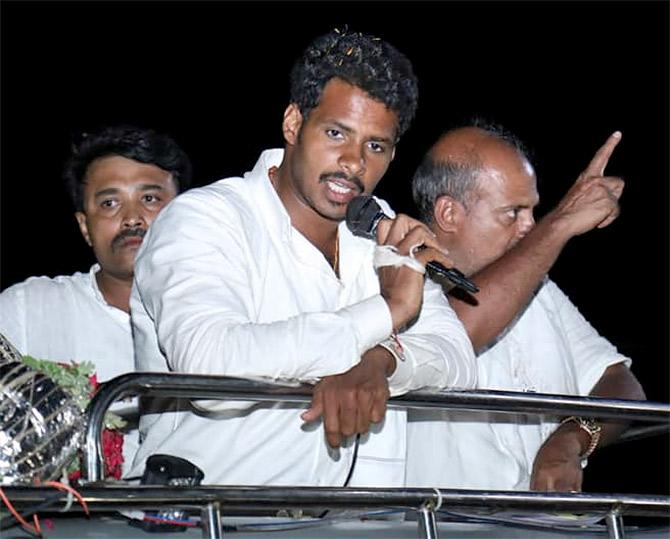 In a huge embarassment to Karnataka Chief Minister H D Kumaraswamy, his son Nikhil was defeated by multi-lingual actress and independent candidate Sumalatha Ambareesh by 1,25,876 votes in Mandya Lok Sabha constituency, that saw a bitterly contested campaign. While Sumalatha got 7,03,660 votes, Nikhil secured 5,77,784 votes.
>> Chirag Paswan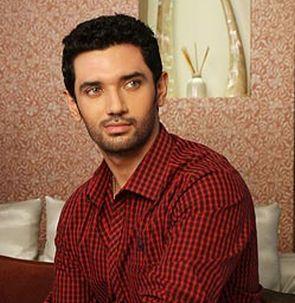 Lok Janshakti Party leader Chirag Paswan won from Jamui Lok Sabha seat in Bihar defeating Bhudeb Choudhary of RLSP by 2,41,049 votes.

Paswan, son of LJP president Ramvilas Paswan, has been re-elected from the Jamui (SC reserved) seat for the second time. His victory margin has gone up substantially from the last time.
>> Sakshi Maharaj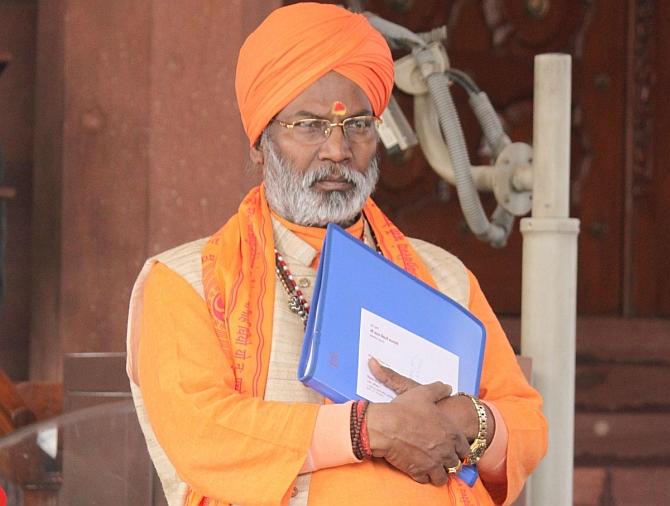 The BJP firebrand leader has won from Unnao. His victory margin is more than four lakh votes.

>> Deve Gowda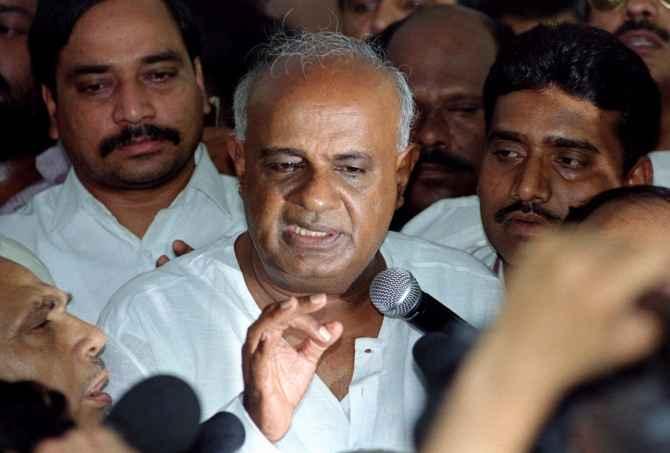 Former Prime Minister H D Deve Gowda lost the election from Tumkur constituency. At the ripe old age of 87, Gowda contested the election from Tumkur only to be defeated at the hands of BJP's G S Basavaraj by a thin margin of 13,339 votes.