James Holmes -- the grad school dropout who walked into a midnight screening of The Dark Knight and opened fire on over 400 theatergoers in 2012, killing 12 and wounding 70 -- has been found guilty of all 165 charges laid against him following the massacre, a Colorado jury said on Thursday night.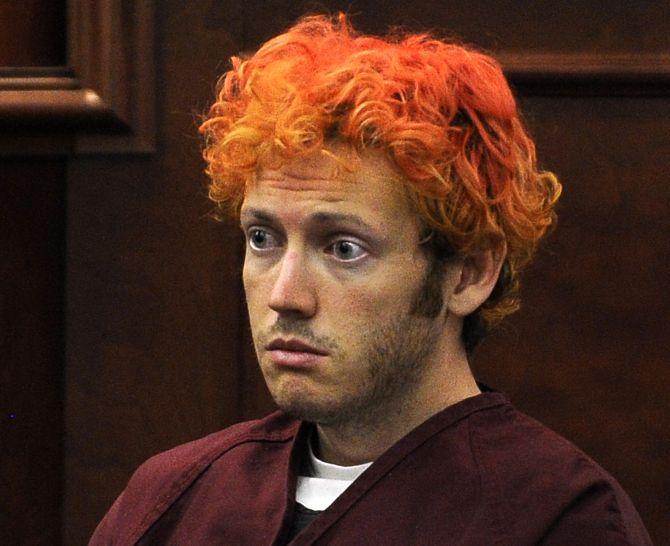 Colorado gunman James Eagan Holmes was found guilty of all 165 charges. Photograph: RJ Sangosti/Pool/Reuters
Will James Holmes face death is the next question jurors will be asked after finding him guilty.
Holmes, who had pleaded not guilty by reason of insanity, showed no reaction as the verdict against him was announced. He stood at the defense table with his attorney, his hands in his pockets.
The verdict announcement brought some level of comfort to the victims who were shot by Holmes, and the families of those that he killed -- many of which witnessed the verdict being handed down.
Jansen Young was one person wounded in the attack, but her boyfriend, Jonathan Blunk, 26, who threw himself in front of her, died. "It's unreal," Young said outside court.
"Someone attempted to murder me, in a movie theatre, when I was just doing nothing. Finally, this is coming to a close."
Tom Teves, the father of Aurora shooting victim Alex Teves, is interviewed after a verdict was delivered in the trial of James Holmes. Photograph: Theo Stroomer/Getty Images
Sandy Phillips, mother of a victim of Holmes' shooting, said, "We are very happy that this animal, that this monster, will never see the light of day."
A sentencing phase, which is expected to last about one month, is slated to begin next Wednesday. The same jury will deliberate during that phase. In 2013, the prosecution signalled it would seek the death penalty.
Prosecutors -- who called more than 200 witnesses to the stand -- painted the picture of a calculated, cold-blooded murderer who hoped to gun down as many people as possible on the night of July 19, 2012, at the Century 16 cinema complex in Aurora.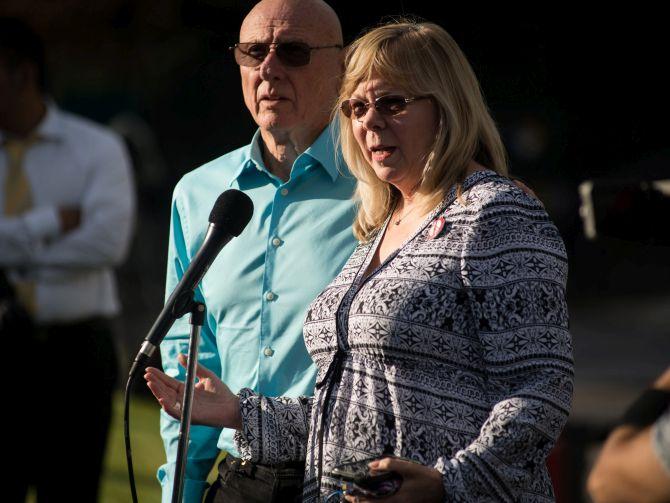 Lonnie and Sandy Phillips, the parents of shooting victim Jessica Ghawi, speak after a verdict was delivered. Photograph: Theo Stroomer/Getty Images
Holmes purchased his ticket to the Batman spin-off 12 days before the midnight screening.
He walked into the cinema with his ticket, dressed normally, and then exited out a back door, leaving it ajar.
Then, about 18 minutes after the film started, he walked back in wearing a helmet, gas mask and protective clothing.
He set off a tear gas canister in the cinema that he had purchased online and then opened fire with at least three different guns - an AR-15 rifle, a 12-gauge shotgun and a .40 caliber handgun.
After several 911 calls from people inside, he surrendered outside the theatre.