The gunman, dressed in a black trenchcoat and armed with a pistol equipped with an extended magazine and smoke grenades, was found dead inside the Borderline Bar and Grill.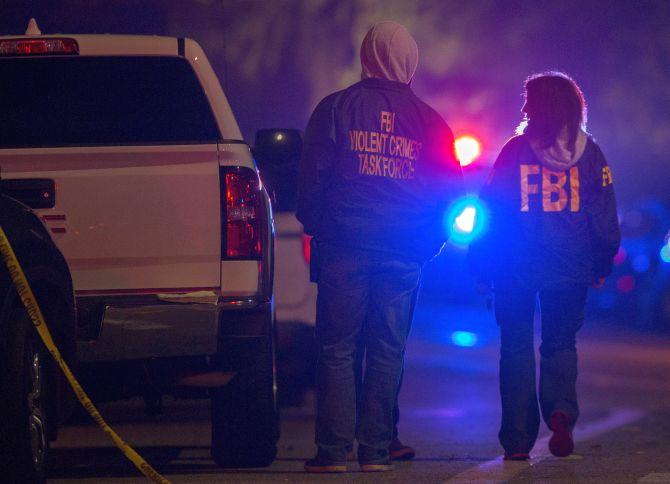 A gunman dressed in black sprayed bullets inside a crowded dance bar popular with college students on Wednesday night, killing at least 12 people, including a police officer, in California's Thousand Oaks city in one of the "horrific" mass shooting incidents in the United States.
The gunman, who also injured nearly a dozen others, was found dead inside the Borderline Bar and Grill on the outskirts of Los Angeles although it was not immediately clear if he was killed by officers or shot himself.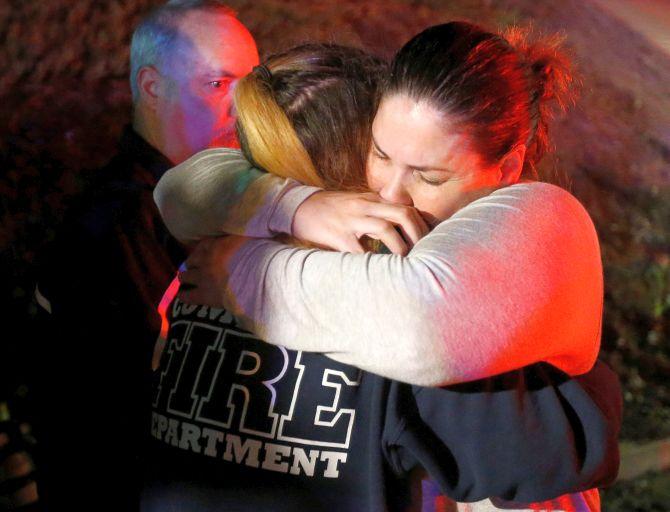 Ventura County Sheriff Geoff Dean described the incident as "horrific."
"It's a horrific scene in there, there is blood everywhere and the suspect is part of that, and I didn't want to get that close and disturb the scene and possibly disturb the investigation," he said.
He said the motive of the shooter -- whose identity was not known -- is still unclear and investigators had not found any type of assault rifle within the bar.
"Right now as far as we know there was only one handgun, but that could certainly change as we do a more thorough search of the building," he said.
It was not immediately clear how the suspect died and the identities of the victims were not immediately released.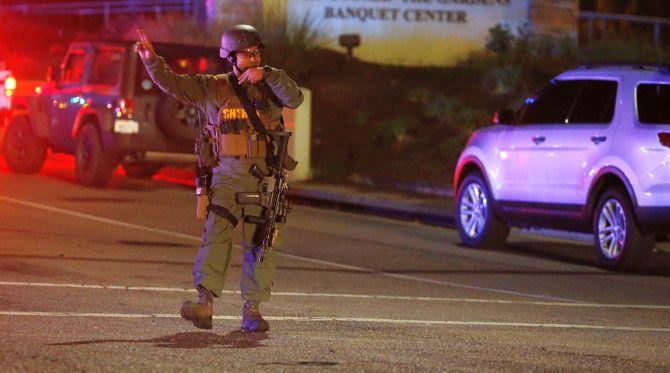 US President Donald Trump said that he has been "fully briefed on the terrible shooting in California."
"Law Enforcement and First Responders, together with the Federal Bureau of Investigation, are on scene. 13 people, at this time, have been reported dead. Likewise, the shooter is dead, along with the first police officer to enter the bar....
"Great bravery shown by police. California Highway Patrol was on scene within 3 minutes, with first officer to enter shot numerous times. That Sheriff's Sergeant died in the hospital. God bless all of the victims and families of the victims. Thank you to Law Enforcement," Trump said in a series of tweets.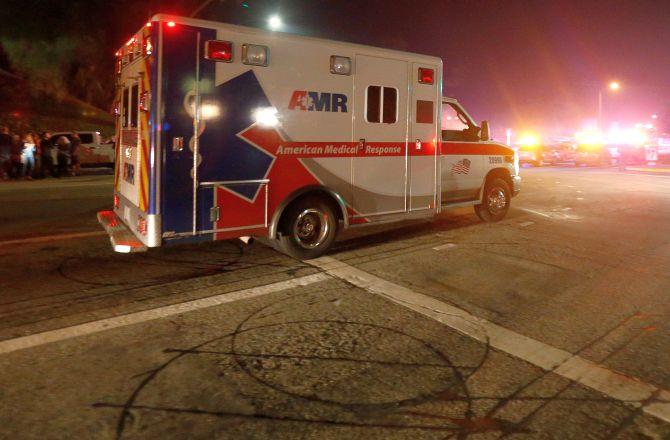 The hooded gunman burst into the bar around 11:20 pm (local time) dressed entirely in black.
Ventura County Sheriff's Department Sergeant Ron Helus and a California Highway Patrol officer entered the bar first and were met with gunfire from the suspect, the Los Angeles Times reported, citing officials.
Helus was shot several times and succumbed to his injuries at a hospital.
He was planning to retire next year after a 29-year stint with the sheriff's department, Dean said.
Helus, who died "a hero", is survived by a son and his wife, whom he called before entering the bar, Dean added.
It was the second mass shooting in the US within two weeks.
"We have no idea if there is a terrorism link to this or not. As you know, these are ongoing investigations and that information will come out as soon as we are able to determine exactly who the suspect was and what motive he might have had for this horrific event," Dean added.
Citing witnesses, the paper said that people ran for cover when shooting started. Some people tried to break windows using chairs to escape the building while some hid in bathrooms.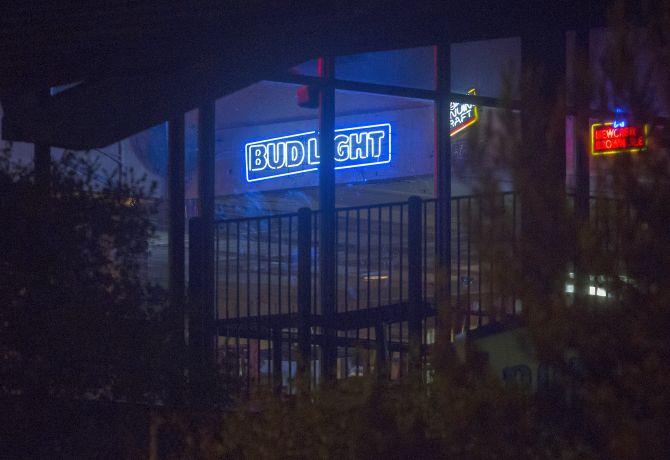 The FBI's Joint Terrorism Task Force has been rushed to the scene, according to an agency spokeswoman. Representatives from the US Bureau of Alcohol, Tobacco, Firearms & Explosives were also dispatched.
According to bar's website, Wednesday nights are college-themed nights open to students as young as 18.
Quoting witnesses, the paper said the event is popular with Moorpark college students, and the Pepperdine student newspaper tweeted that students from its campus were also inside at the time of the shooting.
"He just pulled out a gun and shot my friend that was working the front desk," 21-year-old Holden Harrah was quoted as saying by the paper.
"I heard more gunshots behind me. I was freaking out," said Harrah, who was among the hundreds inside listening to music Wednesday night as a part of a college night event.
Quoting law enforcement officials, the daily said the gunman, a 29-year-old man, was armed with a Glock .45 handgun and some type of smoke device.
He is reported to have drove his mother's car to the attack and said nothing upon entering the bar. The gun was purchased locally.
This is the second time this year Thousand Oaks has seen violence in a crowded area. In March, a man shot and killed his wife before attempting to shoot himself at the Thousand Oaks Mall, the paper added.
Last week, a gunman opened fire at a Jewish synagogue in the US city of Pittsburgh, killing 11 people and injuring several others including three policemen, in the deadliest "anti-Semitic attack" in America in years.