Happy Women's Day!
Congress MP and Pappu Yadav's wife Ranjeet Ranjan sure knows how to make a statement and made one on Tuesday when she rode a bike to Parliament.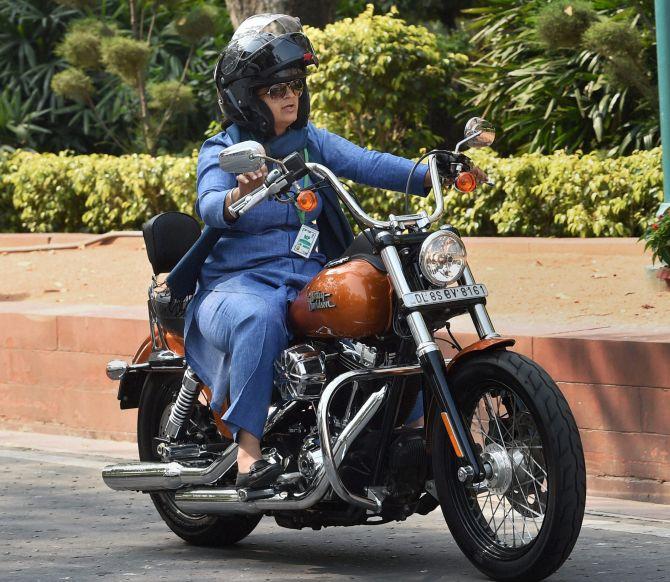 Ranjan, the 39-year-old Congress lawmaker from Bihar's Supaul, cut a dashing figure in a blue salwar kameez and dark sunglasses with a white helmet strapped on securely and drew much attention as she roared into Parliament on an orange Harley Davidson.
Prime Minister Narendra Modi on Tuesday expressed gratitude to women for the role they play in the society, on the occasion of International Women's Day.
Additionally, on Tuesday, to mark International Women's Day, female lawmakers will get a chance to speak in Parliament. Prime Minister Modi had suggested during his reply on the motion of thanks on the President's address last week that only women speak in Parliament on Tuesday.
The Lower House has 66 women lawmakers while the Upper House has 31 women lawmakers.
Image: Ranjeet Ranjan makes a stylish entrance on her orange Harley Davidson. Photograph: Subhav Shukla/PTI