Rainbows and signs with messages of love dotted parade routes around the world as millions took part in gay pride events from Toronto to San Francisco to Seoul.
In the United States, pride parades in cities like New York City were historic as they came just days after the landmark Supreme Court ruling that made gay marriage legal in all 50 states.
Hundreds of thousands of people packed into the parades, which took place in New York City, Seattle, San Francisco, Chicago, and cities throughout Europe. Photos of pride celebrations across the country show that they are about embracing love, equality, and self acceptance.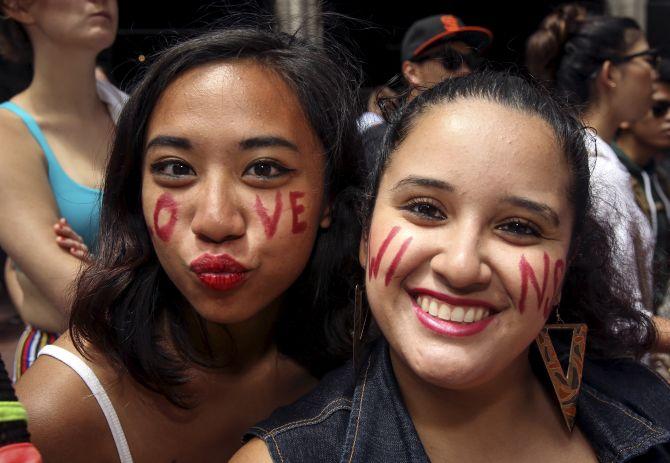 Organisers of San Francisco's Lesbian, Gay, Bisexual, and Transgender Pride Parade, just called "Pride," received about 1 million people in what they called a 'hell of a party'. Jean Flores (left) and her friend Lauren Sianman pose for a photo with the words 'love' and 'wins' written on their faces while watching the San Francisco gay pride parade in San Francisco, California. Photograph: Elijah Nouvelage/Reuters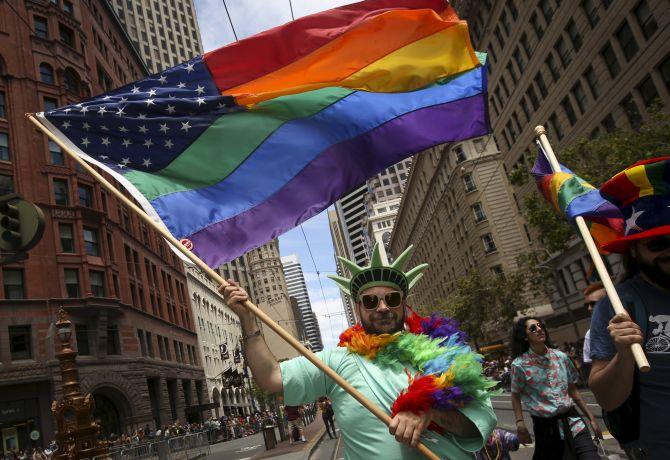 A man dressed as the Statue of Liberty carries a rainbow American flag while marching in a gay pride parade in San Francisco. Photograph: Elijah Nouvelage/Reuters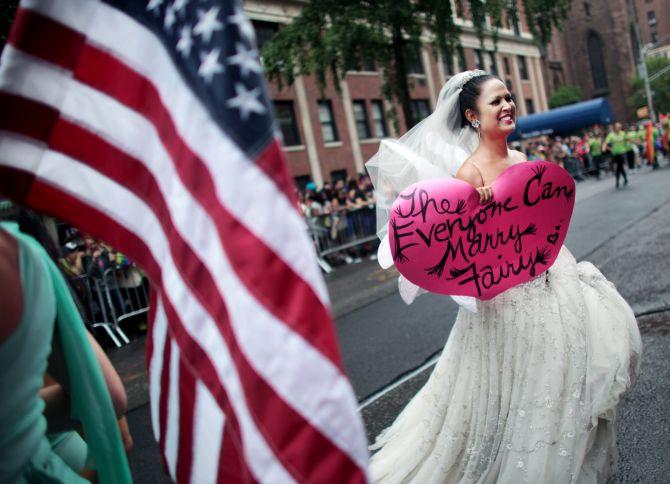 Around 22,000 people marched and about 2 million visited the gay pride parade in New York. In the US, pride parades in cities like New York City were historic as they came just days after the landmark US Supreme Court ruling that made gay marriage legal in all 50 states. A participant wears a wedding dress marches in the Gay Pride Parade in New York City. Photograph: Yana Paskova/Getty Images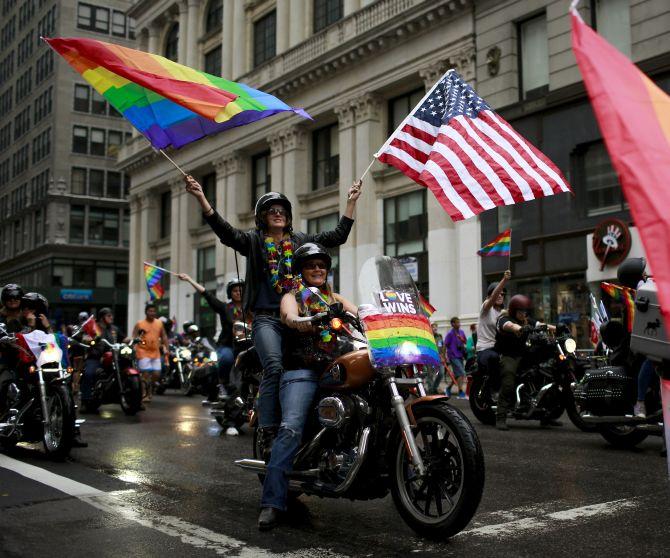 A couple carry an American flag and a rainbow flag during the annual Gay Pride parade in New York. Photograph: Eduardo Munoz/Reuters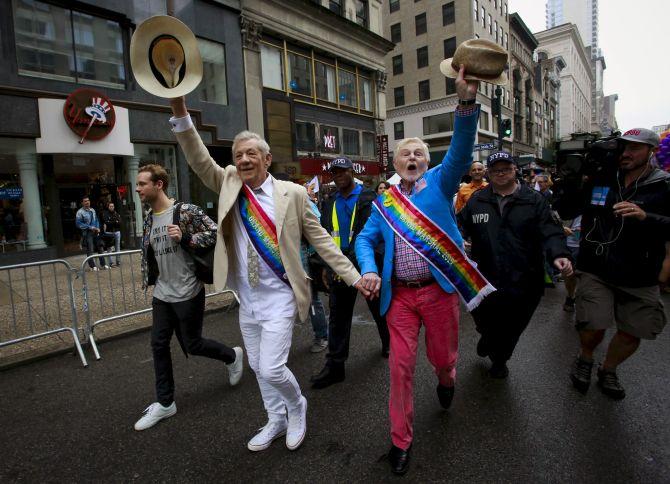 Actors Ian McKellen and and Derek Jacobi wave to the crowd as they attend as grand marshals during the annual Gay Pride parade. Photograph: Eduardo Munoz/Reuters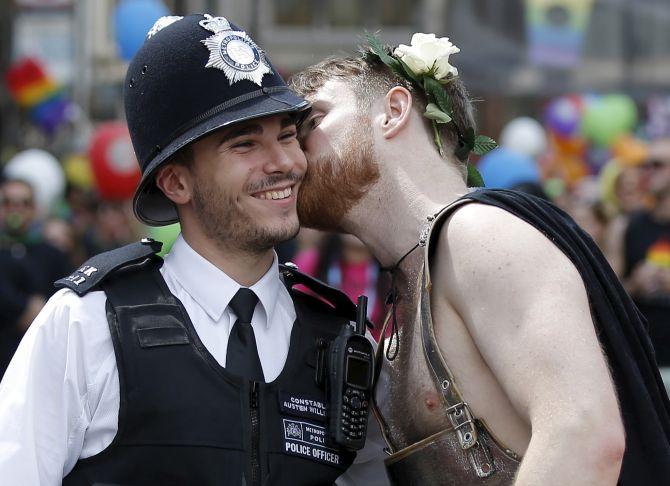 Even pride marches in London got a little bit crazier after the Supreme Court decision. A Metropolitan Police officer receives a kiss on the cheek from a participant in the Pride in London Parade. Photograph: Peter Nicholls/Reuters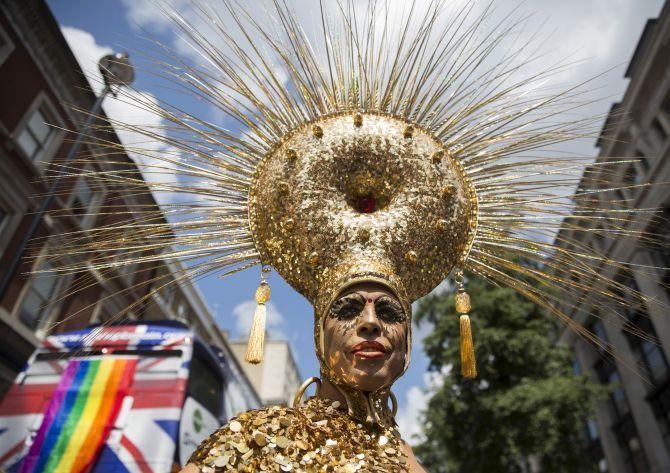 A participant takes part in the annual Pride London Parade. Photograph: Peter Nicholls/Reuters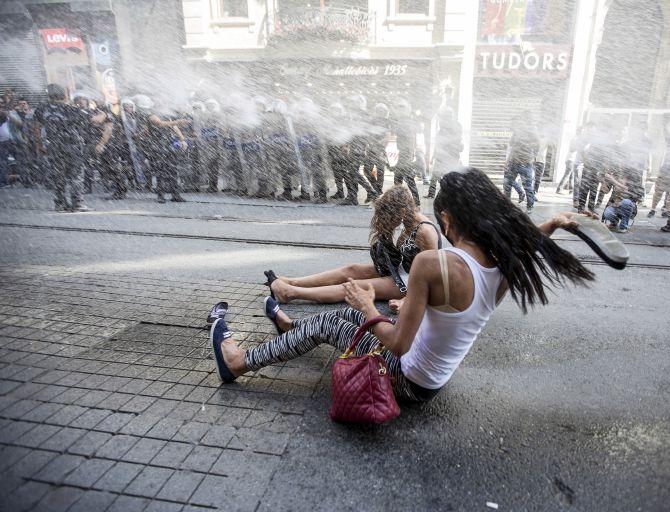 Not all celebrations were peaceful however. In Turkey, police used water cannons to clear a rally in Istanbul. Roughly 200 marchers were chased away from Taksim Square after police fired water cannons at the crowd. Photograph: Kemal Aslan/Reuters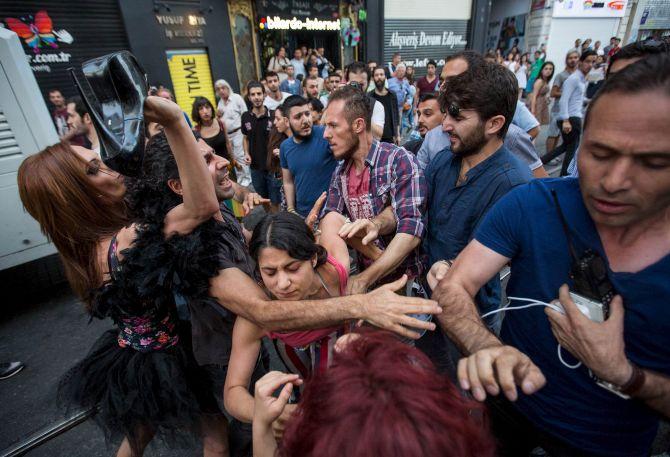 LGBT rights activists struggle with plainclothes police officers before a Gay Pride Parade in central Istanbul. Organisers said they had been refused permission to march this year because of the Muslim holy month of Ramadan. Photograph: Kemal Aslan/Reuters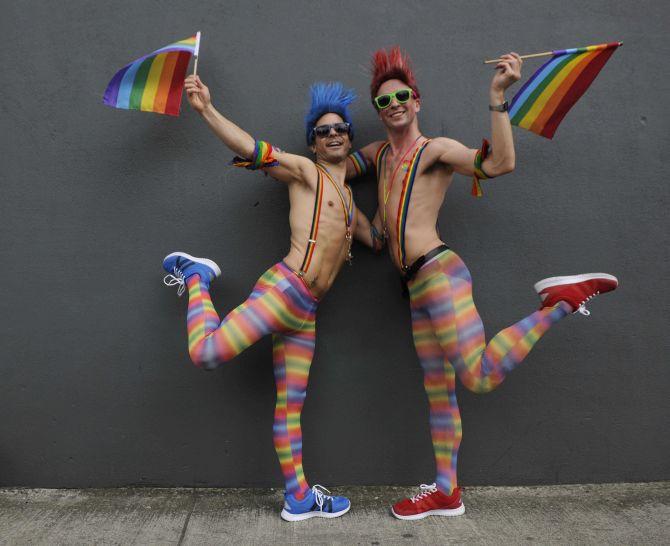 O'Connell Street in Dublin gave way to unbridled joy as upwards of 50,000 people paraded for Dublin LGBTQ Pride. People of all ages in fancy-dress and drag walked, shimmied and disco-danced through the rally. Photograph: Clodagh Kilcoyne/Getty Images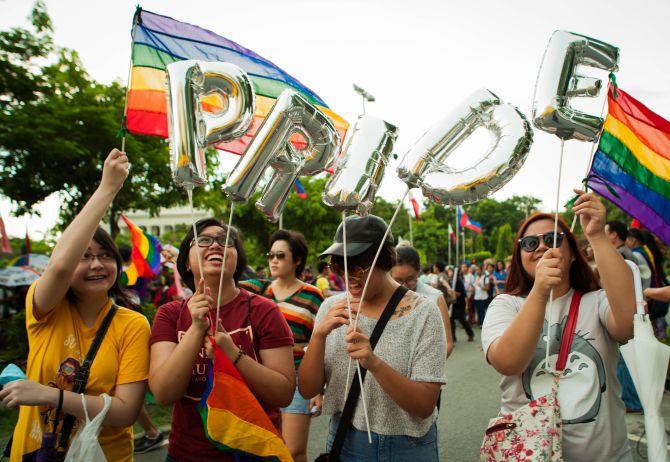 About 500 people marched around Manila''s Rizal Park, many carrying placards and streamers saying 'Fight for Love' and waving rainbow banners. Same-sex unions are not legally recognised in the Philippines because the country's civil code limits marriages to a man and a woman. Photograph: Dondi Tawatao/Getty Images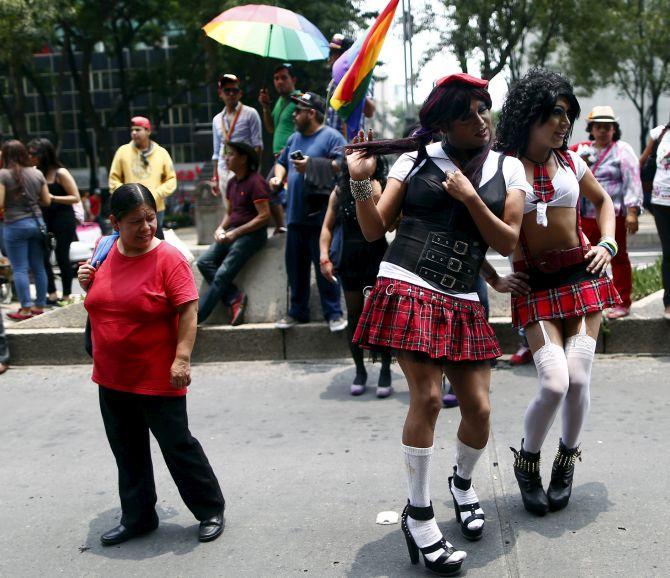 Participants pose for a photo as a woman looks at them while they march during a Gay Pride Parade in Mexico City. Photograph: Edgard Garrido/Reuters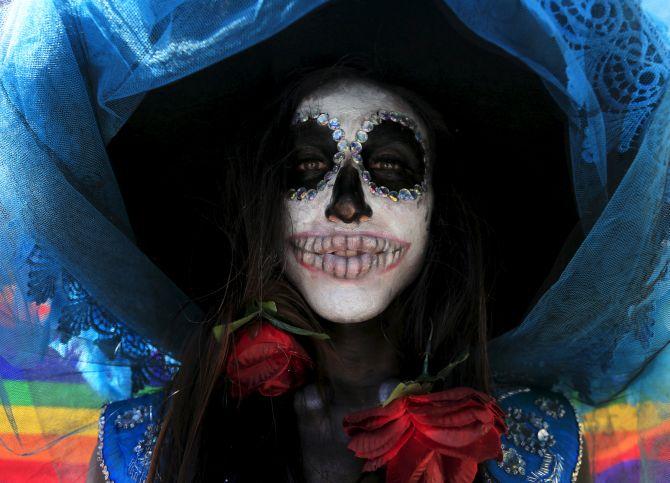 A reveller attends the annual gay pride parade in Bogota. Photograph: John Vizcaino/Reuters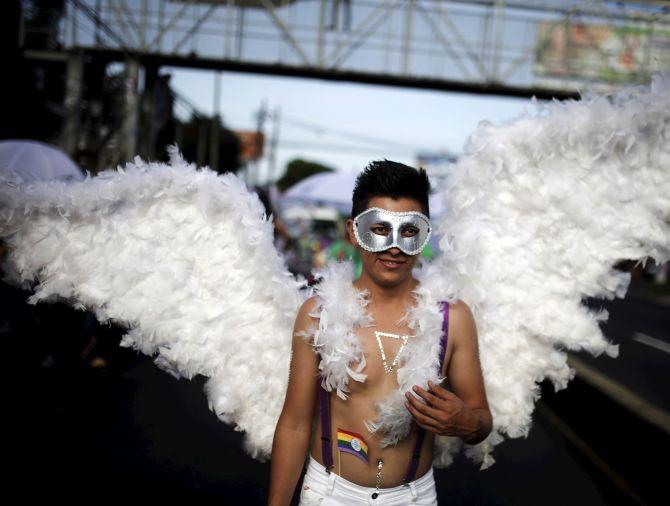 A reveller dressed as an angel takes part in a Gay Pride parade in San Salvador. Photograph: Jose Cabezas/Reuters