A pair of alligators were caught on video having it out on the 18th hole of a golf course in South Carolina in the United States.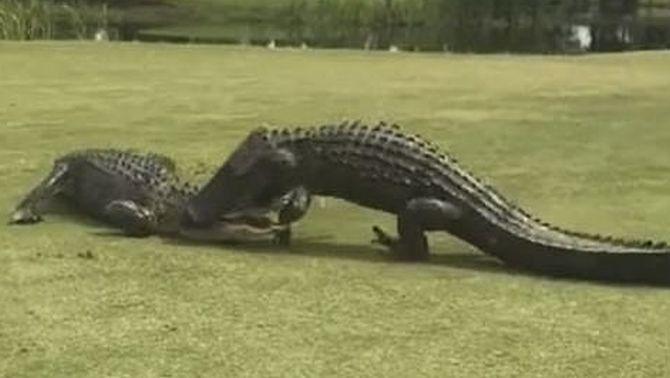 The growling animals were locked in a fierce battle for two hours as stunned players watched at the Golf Club at Hilton Head Lakes in Hardeeville last week.
Matthew Proffitt who was golfing with friends caught the animals in the video footage as they used their powerful jaws to try to overpower each other.
SEE: Alligators in a fierce brawl on golf course
One of the animals is spotted chomping on the arm of the other alligator. That animal responds by biting the head of its attacker. The two were then locked in that position for almost the entire brawl. Neither one would let the other go, the video shows.
The golfer was out with a group of friends playing the course when they came upon the gators having it out with each other.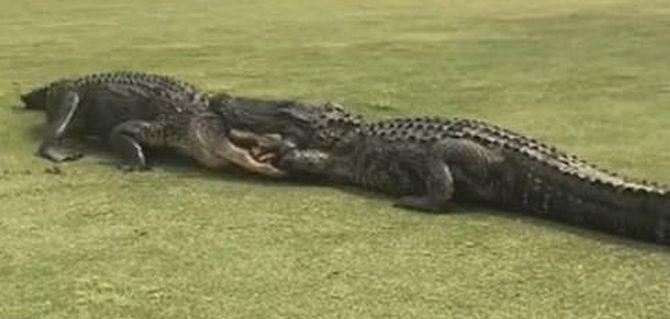 "They would lay still for a few minutes, with their jaws locked on each other, and then try to roll or shake," Proffitt was quoted as telling KCPQ.
"The fight went on for about two hours," says the shocked golfer.