Even as the race for White House is heating up as the 'D-Day' is coming closer, a burger joint in Tokyo is trying to cash-in on the big fight between Democratic Hilary Clinton and Republican Donald Trump.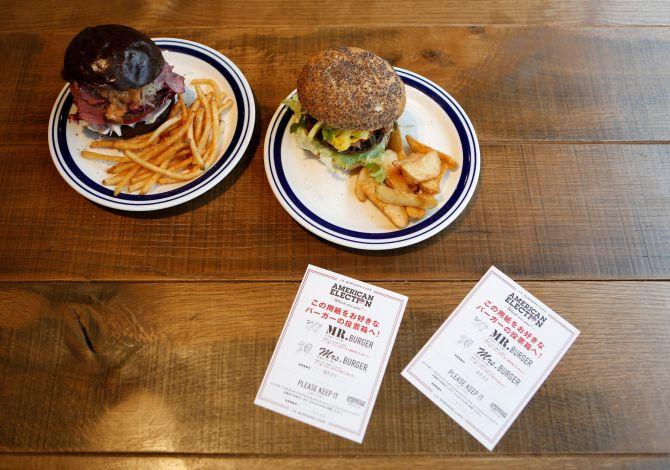 Based on the hometowns of the United States Presidential candidates, J S Burger Cafe in Tokyo is offering Trump and Clinton inspired burgers, and is inviting patrons to vote on which one they like best.
In this gastronomic contest which will last until the election, voters get to pick between a Mr Burger representing Trump, and a Mrs Burger representing Clinton.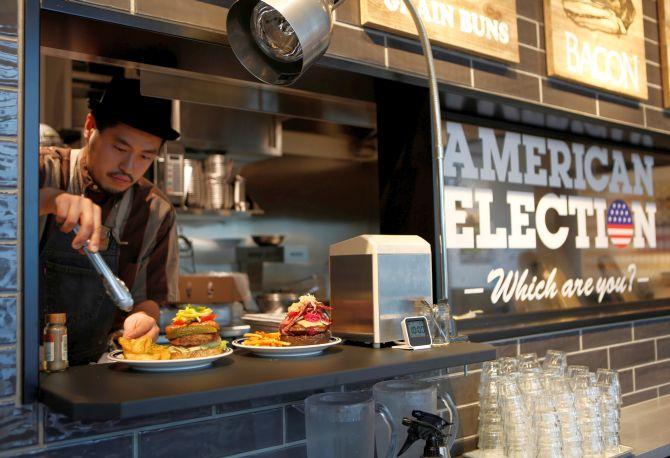 The Trump burger is inspired by the New York Reuben sandwich and features pastrami beef and beef patties stacked together and topped with coleslaw and homemade Russian dressing on a black bun, the colour of which signals Trump's "darker side", according to a restaurant spokesperson.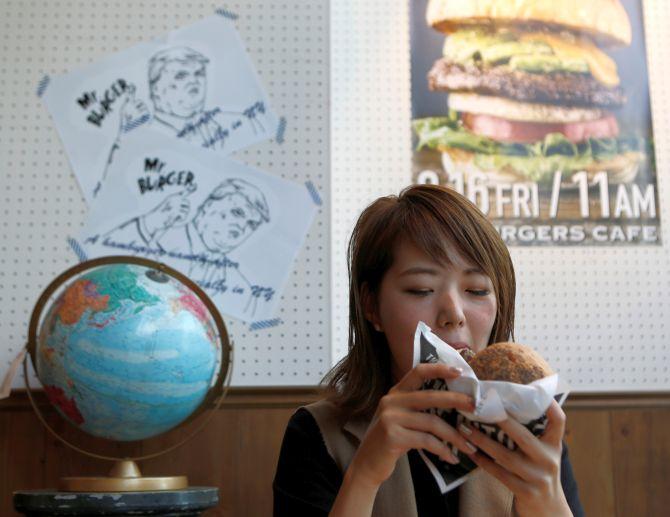 Clinton's burger created is given the flavour of the Chicago Dog with the inclusion of two sausages, yellow mustard and pickles on a poppy-seed bun.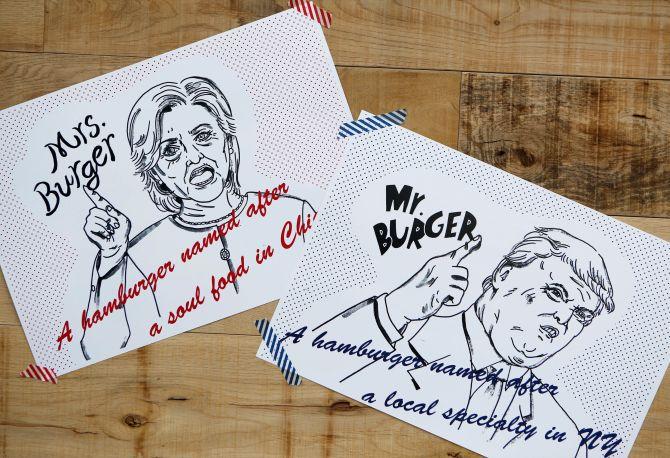 Patrons express their approval of either choice by dropping a vote into a ballot box near the cash register, and the winning burger will remain on the menu for a year, after being announced on November 9, just as the world wakes up to the new selection for US president.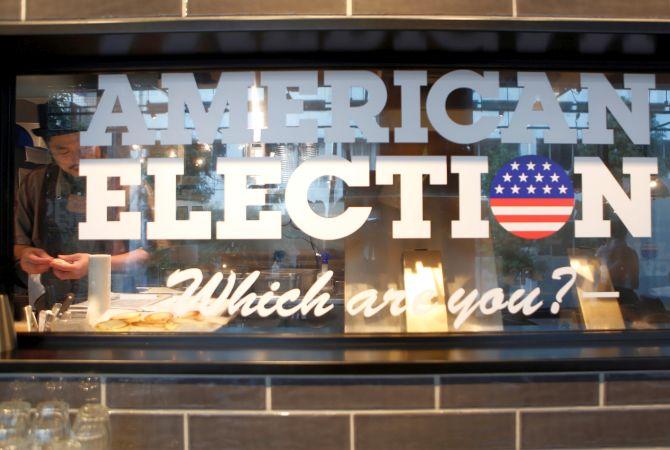 Photographs: Megumi Lim/Reuters