They are known for their iconic hand-holding travel photographs taken around the world.
And now Russian photographer Murad Osmann and wife Nataly Zakharova, who are responsible for the stunning #followmeto Instagram trend, have landed in India and taken photos which are breathtakingly beautiful.
The couple first rose to Instagram fame in 2013 for their breathtaking, creative "Follow Me" travel series from New York, Paris, London and beyond.
Take a look at their voyage through India, which highlights everything that is BUEATIFUL!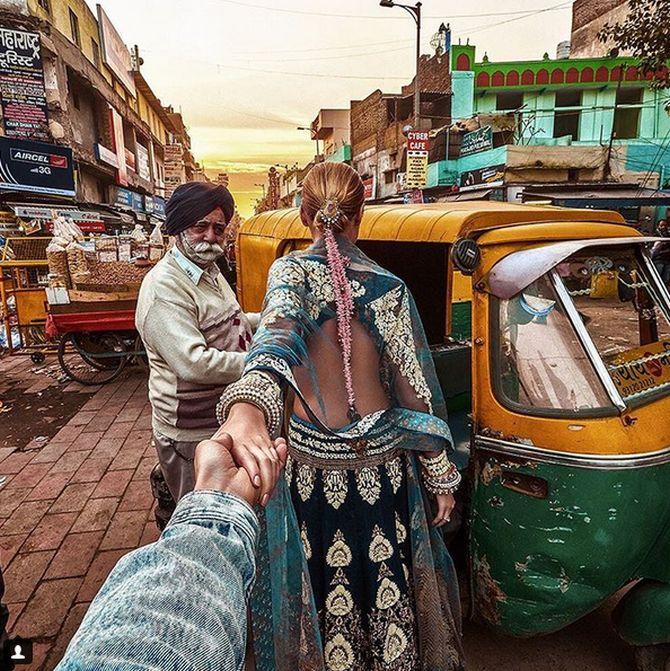 Anyone wants to follow Osmann and wife Nataly Zakharova into the crowded streets of Delhi?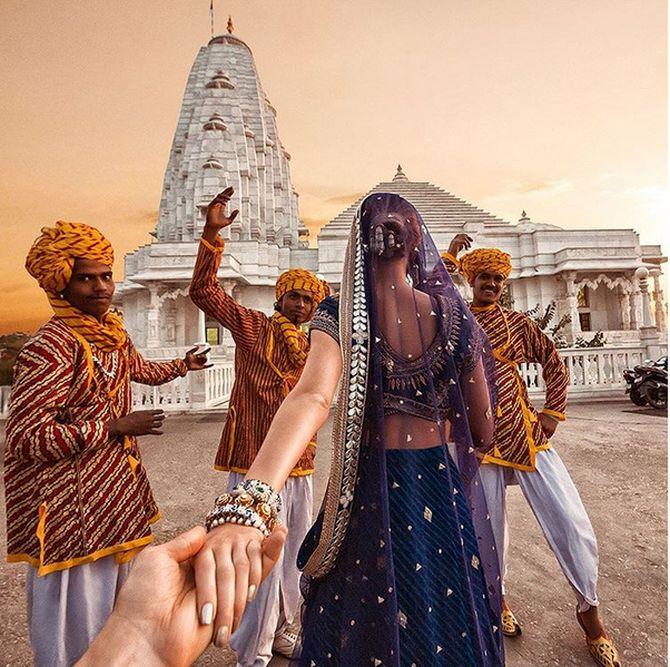 Is there anything more stunning? The couple near the Birla Mandir, posing next to dancing locals.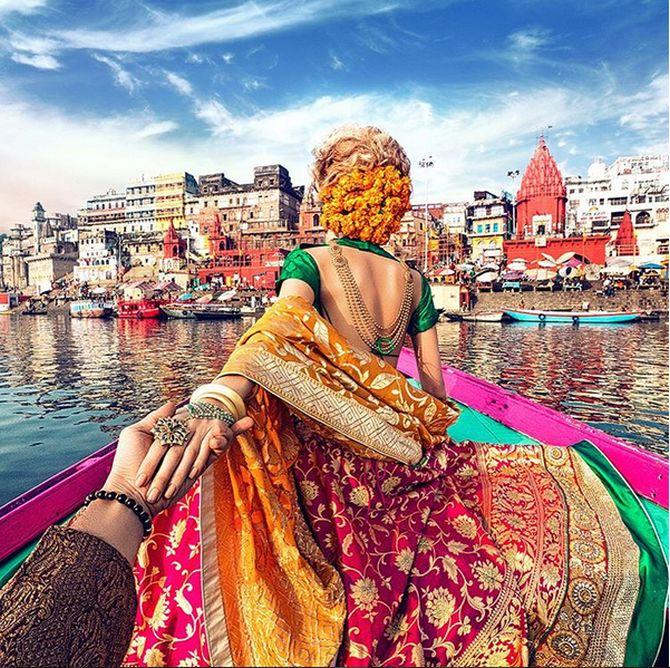 The couple said that Varanasi was the one city they were most excited to visit. And from the looks of this picture, wouldn't you be too?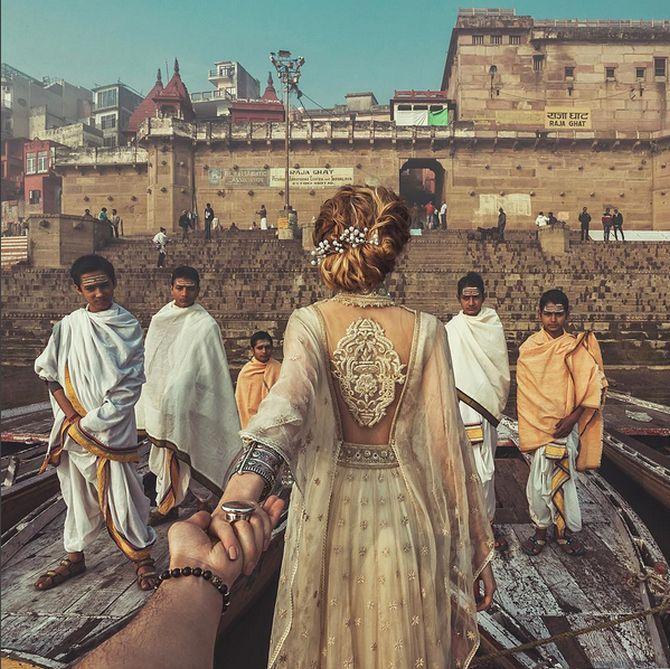 Another one from Varanasi. Osmann says this was one of his favourites.
A magnificent shot of them at the Chand Baori steps in Jaipur.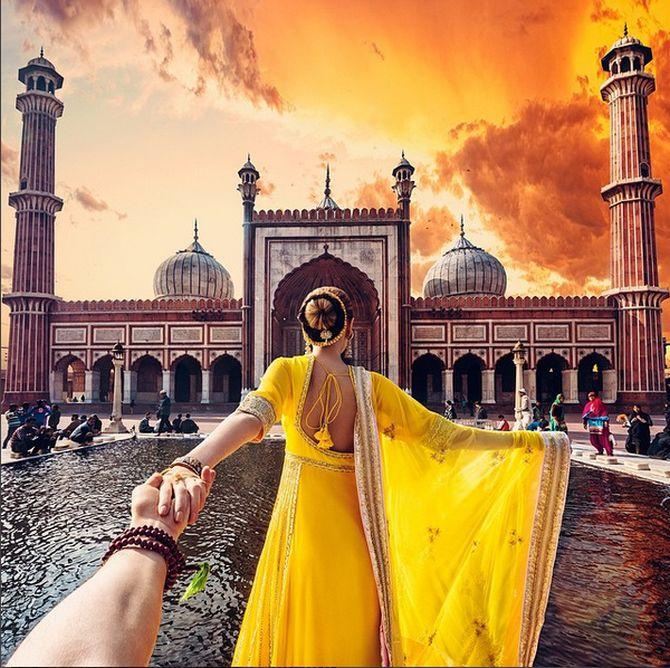 There are no words to describe the beauty of this photograph taken at Jama Masjid, the largest mosque in India, situated in New Delhi.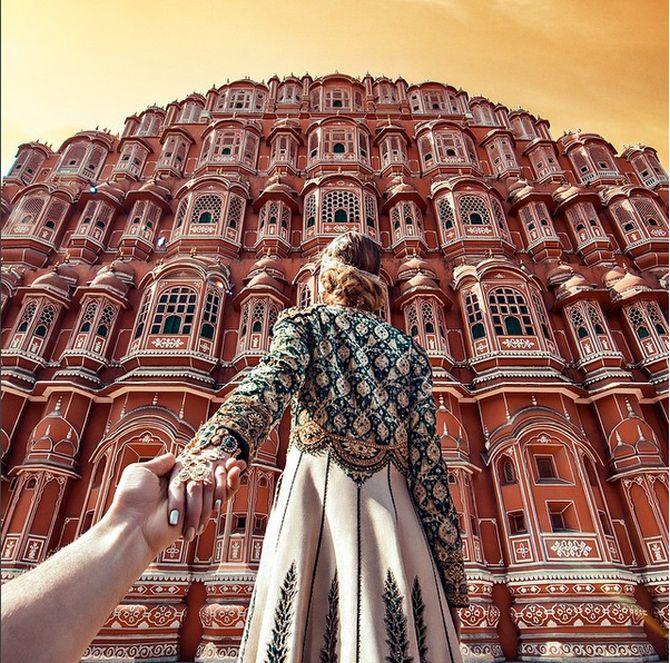 Nataly Zakharova's clothes represent the grandeur and elegance of the Hawa Mahal in Rajasthan.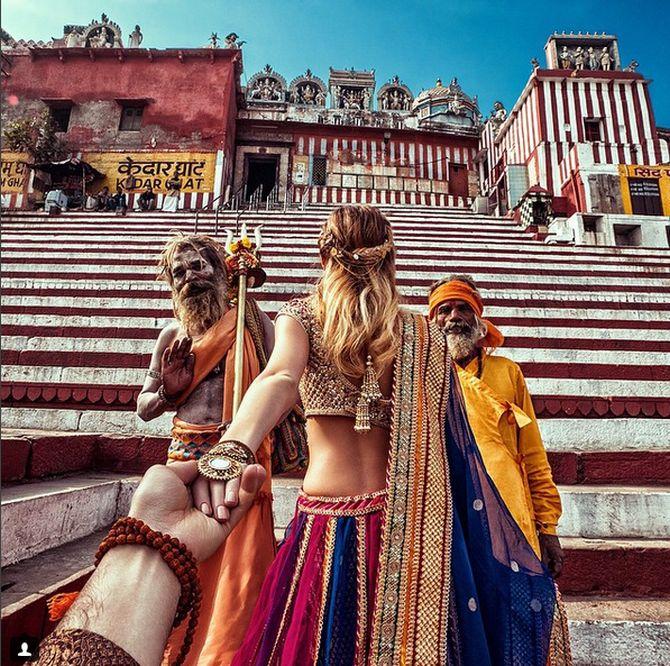 Another one from the picturesque Varanasi.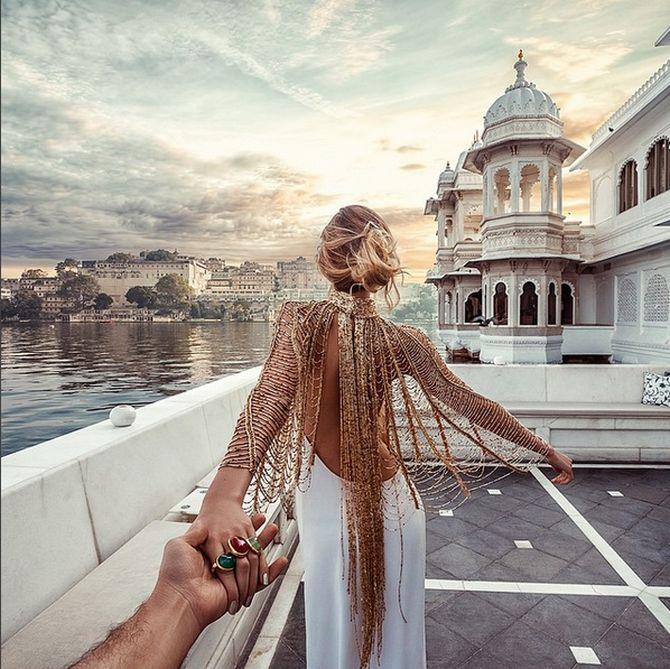 A photo of Mrs Osmann in a stunning gold and white dress was shown as she posed by a lake in the middle of Udaipur.

How can you travel to India and not visit the Taj Mahal. "It is hard to explain the emotions that you feel the first time you see the Taj Mahal through the entrance doors. It truly is one of the world's best wonders," writes Osmann.
At the Amer Fort in Jaipur. This is one of the first photos they took in India.
Photographs: @muradosmann/Instagram