After the scorching heat, the rains have unleashed in Assam affecting over to 3 lakh people.
The incessant rains in Assam have brought with itself floods, devastation and damage. At least 702 villages are marooned, roads and bridges badly damaged and rivers, including the Brahmaputra, are overflowing. Two people have also already died in the floods.
The worst hit district is Lakhimpur, where nearly 60,000 people have been reeling under floods, followed by Barpeta where around 43,000 have been affected.
And if that wasn't enough, the weatherman states there is more to come.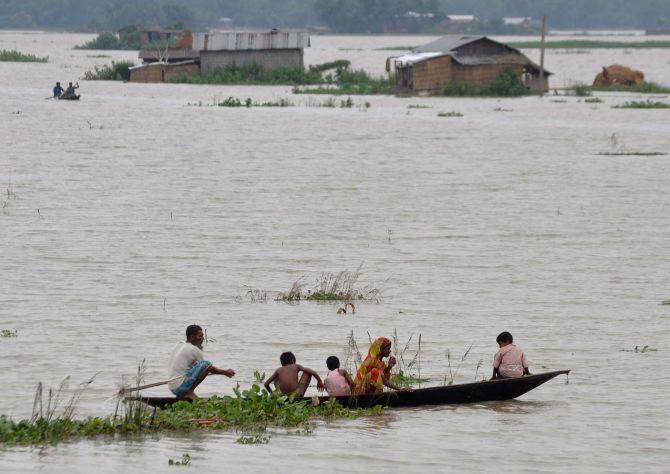 A family uses a boat to travel as the roads are waterlogged by the incessant rains.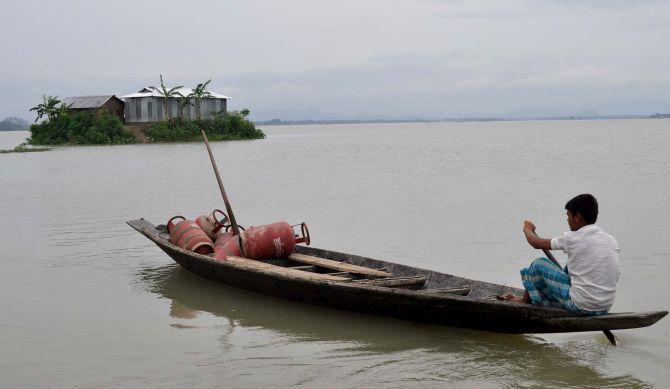 Several houses in Assam have been flooded in with many having to seek refuge at camps.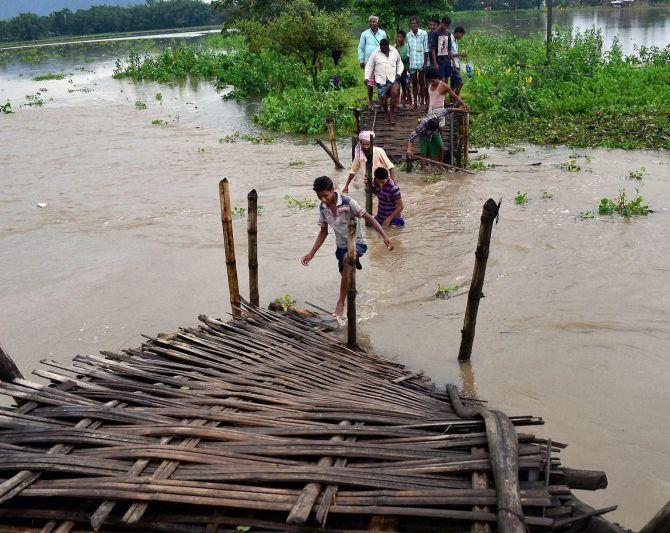 People try to cross over a broken bridge. According to the flood reports, over 10,844 hectares of farming land has been affected by the crops.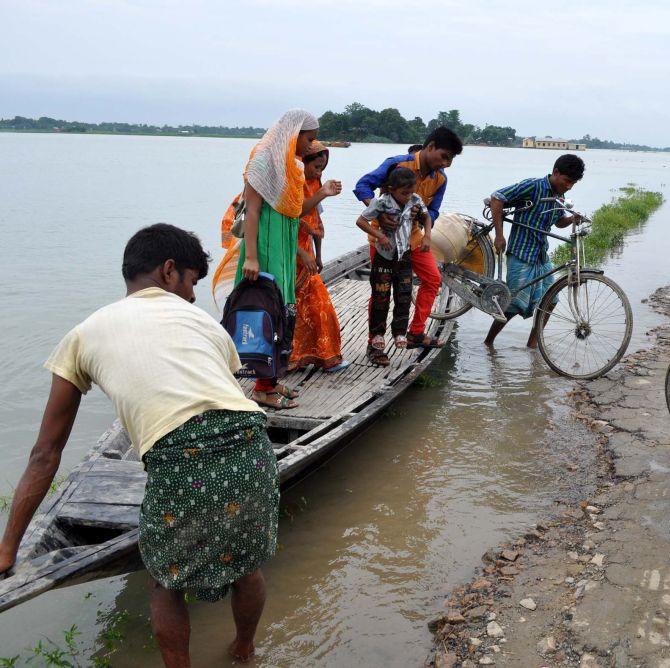 A family makes their way to dry land. Over 13 villages in Assam have been submerged owing to the rains, leaving the locals without a roof over their heads.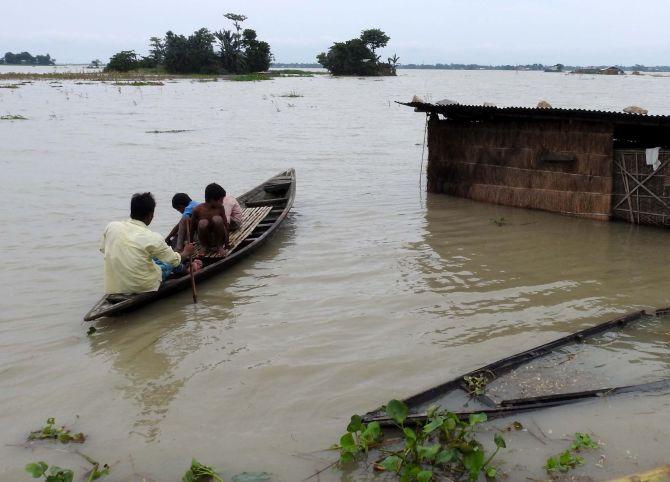 Houses have been destroyed, forcing people to live in refugee camps.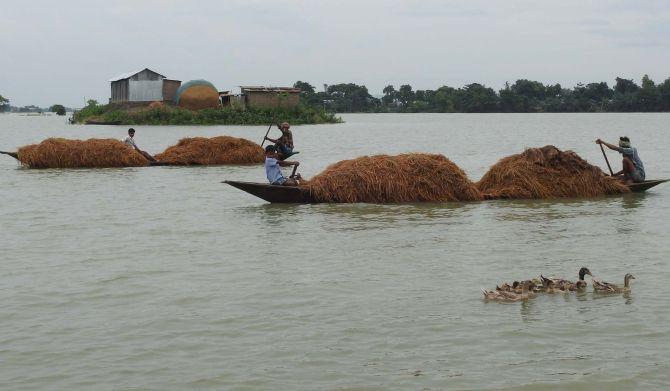 Owing to the heavy rains, roads have been blocked, forcing farmers and locals to wade in knee-deep waters and use boats to ferry themselves.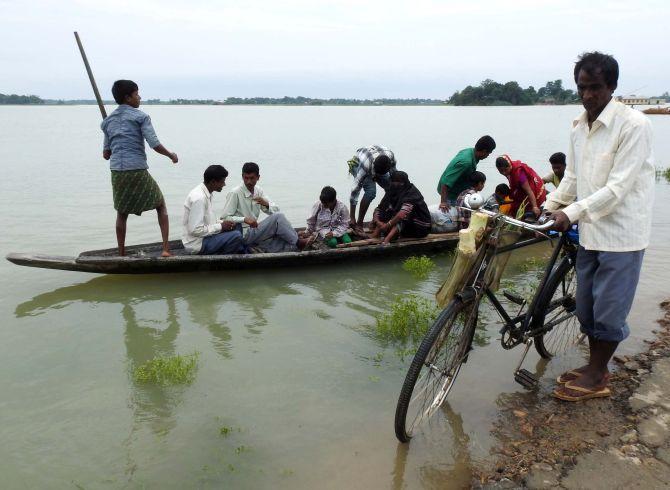 Brahmaputra river is flowing above the danger mark at Nematighat in Jorhat district.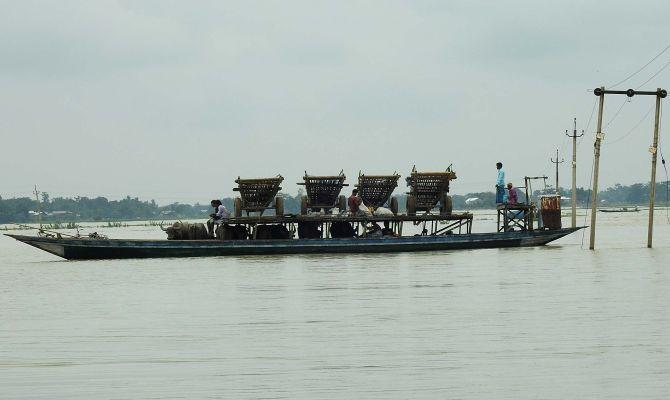 A total of 38 roads, bridges and culverts were damaged in various districts, while 11 breaches were noticed in embankments across the state.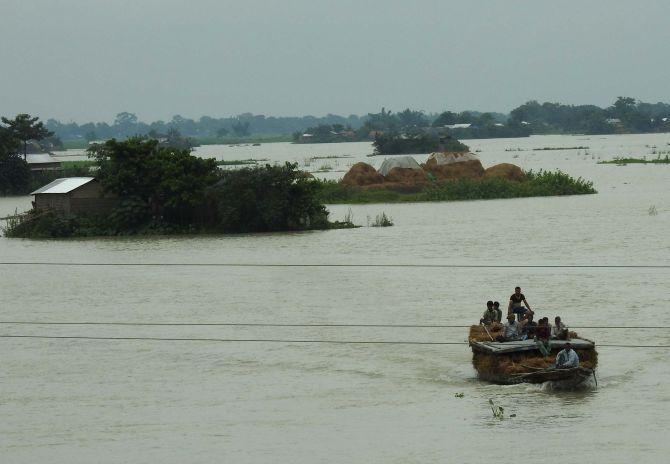 The floodwaters have also entered the Kaziranga National Park, forcing animals to move to drier, safer places.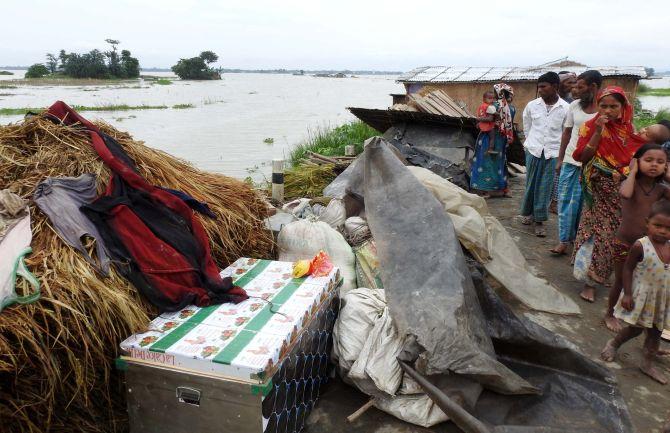 Dhemaji district has recorded the worst damage, with 2,300 hectares of standing crop being destroyed while the districts of Sonitpur, Goalpara, Lakhimpur and Kamrup have also been affected.