As mercury fell at a chilling -3.4°C in Gulmarg town of Kashmir, the popular skiing destination received first snowfall of the season. Photographs: Umar Ganie/Rediff.com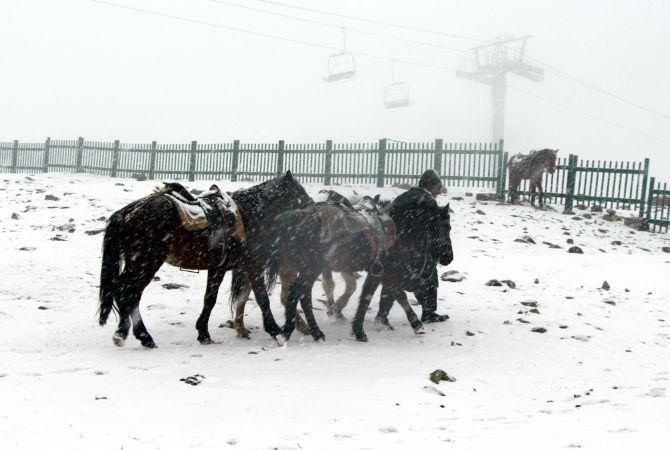 The famous ski-resort of Gulmarg, in north Kashmir, received fresh snowfall on Monday, bringing smiles to the faces of people, especially those in tourism sector, as the Valley had witnessed a prolonged dry spell this year.
Officials said more than five inches of snow has accumulated in the main Gulmarg bowl so far.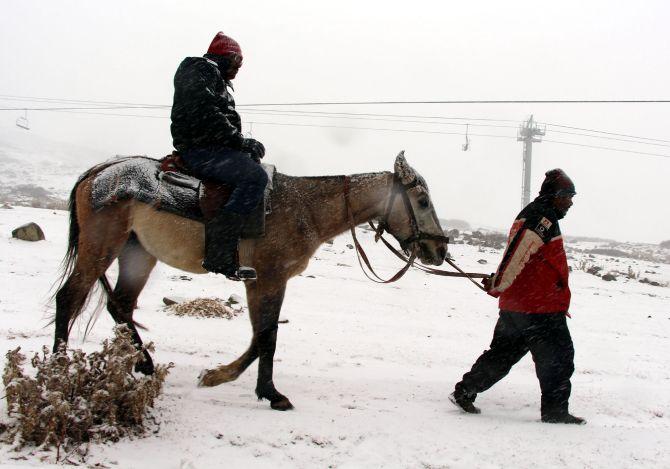 They said it was second snowfall of the season in the famous ski-resort which is usually thronged by tourists during winters.
They said many other places in the higher reaches of the Valley also received fresh snowfall.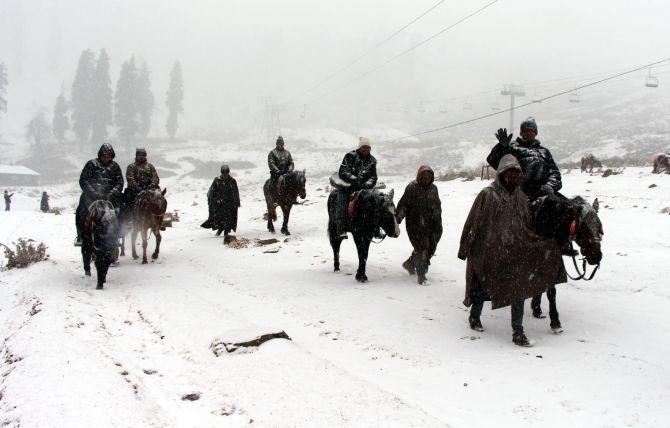 Kashmir had witnessed a prolonged dry season this year, which ended Saturday as many areas of the Valley received rains.
The news of snowfall brought smiles on the faces of people especially those associated with tourism, as it would help in attracting tourists to the Valley, they said.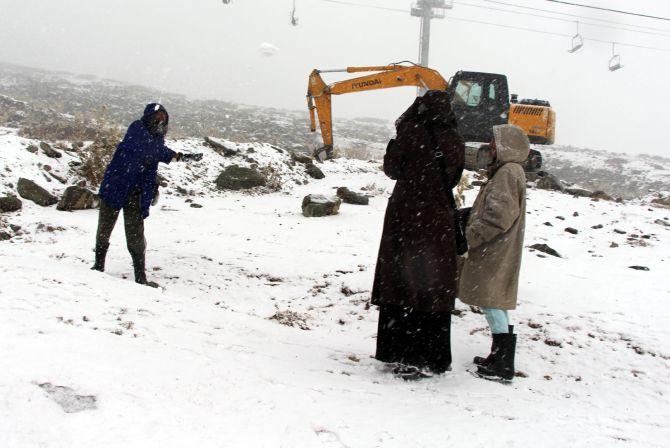 "Snowfall is a good sign. It will help attract tourists to the Valley especially to Gulmarg where many snow-related activities are organised during winters," a Hotel owner said.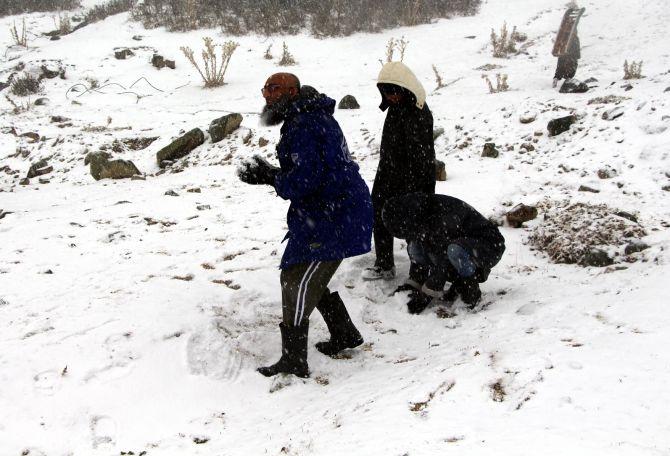 We can now expect tourist arrivals after months of tense situation here, said another Hotel owner at Gulmarg, in north Kashmirs Baramulla district.
WATCH: Gulmarg receives season's first snowfall