Held in a loving embrace, the latest addition to the British Royal Family receives a gentle kiss from his older sister Charlotte to wake him from his peaceful slumber.
And in a second photograph, the pink-cheeked Prince Louis looks much more alert as he takes in his new surroundings at Kensington Palace.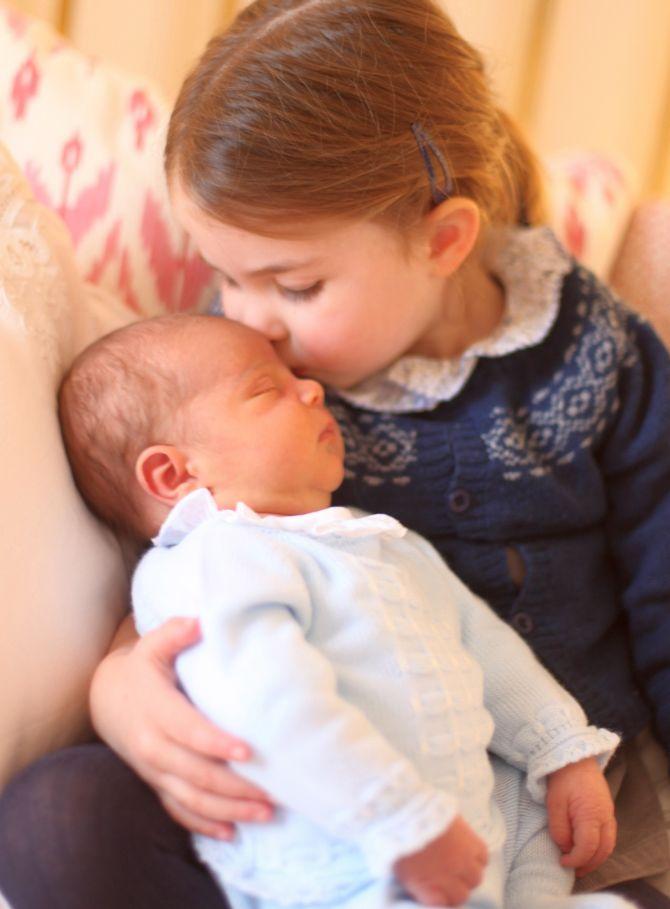 The touching snaps -- taken by his mother, the Duchess of Cambridge, and released on Saturday -- are the first glimpses of the British Prince since he was taken home from St Mary's Hospital where he was born 13 days ago.
"The Duke and Duchess would like to thank members of the public for their kind messages following the birth of Prince Louis, and for Princess Charlotte's third birthday," said a statement from Kensington Palace on Twitter.
The images are the first of Louis to be released since William and Kate posed with him outside the London hospital where he was born April 23.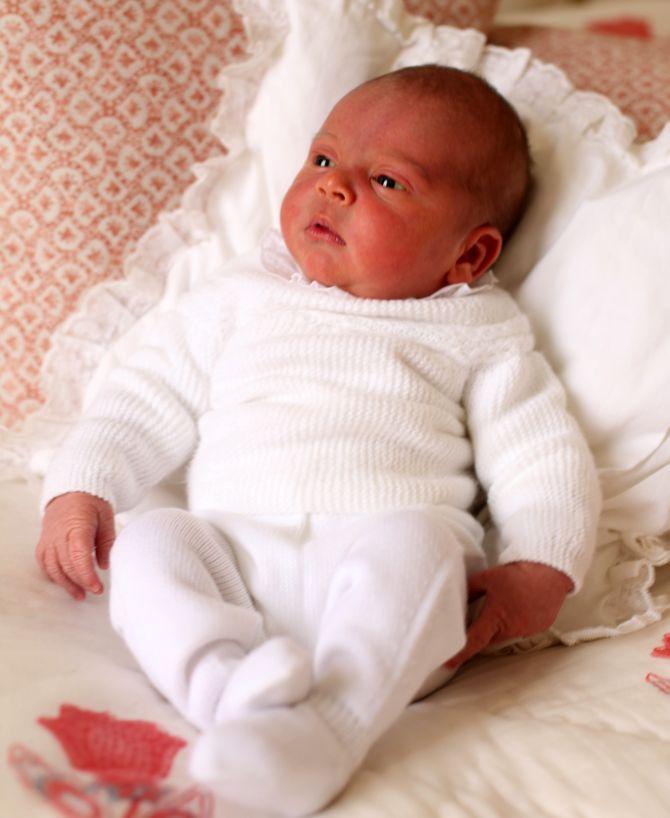 This is not the first time that Kate has shared her own family photographs with the world.
Last year, for Charlotte's second birthday, Kensington Palace tweeted an image of the rosy-cheeked toddler taken by her mother at their residence in Norfolk, in England's east. The palace also released photos by Catherine ahead of the princess' first birthday.
In June 2015, Catherine shared the first public images of Prince George with his baby sister, followed by pictures of a 6-month-old Charlotte later that year, all taken herself.
The palace has periodically distributed official pictures taken by professional photographers.