Processions carrying idols of Lord Ganesh for immersion began winding their way towards rivers and lakes across Maharashtra on Sunday morning, marking the culmination of the 11-day festival.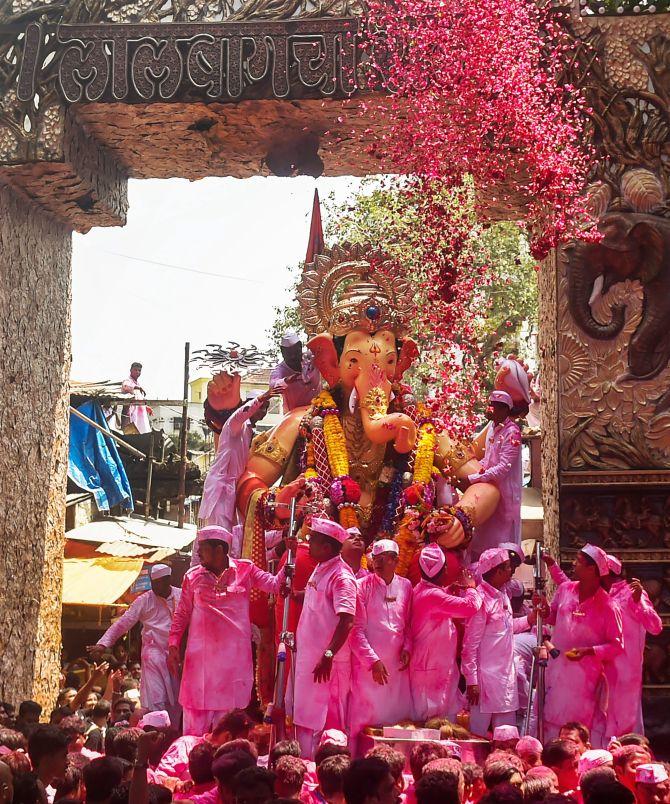 In big cities like Pune and Mumbai, processions carrying huge idols of the elephant-headed God on decorated trucks, accompanied by thousands of devotees and troupes of drummers, are expected to continue well past midnight.
In Mumbai, the famous Lalbaughcha Raja Ganpati, which attracts lakhs of devotees during the festival, was among the early starters for immersion at the sea shore in Dadar.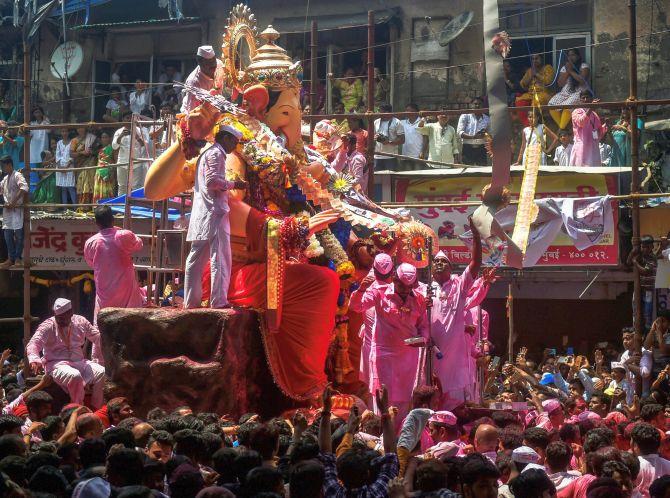 The festival, which began on Ganesh Chaturthi on September 13, concludes Sunday on Anant Chaturdashi.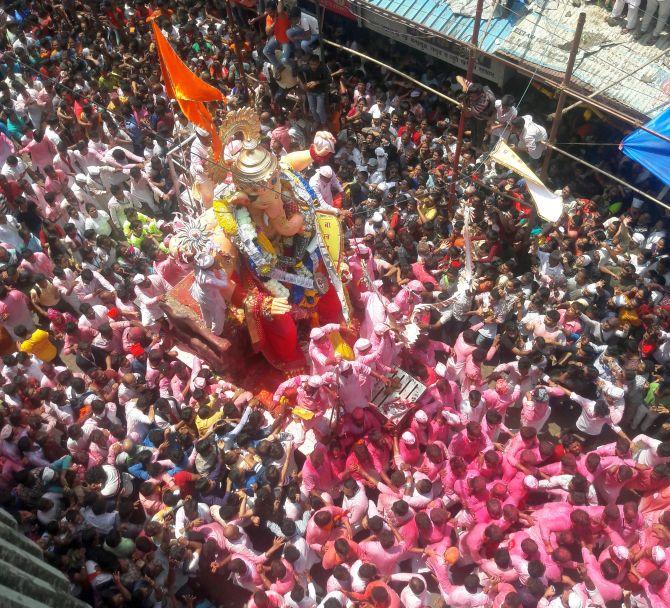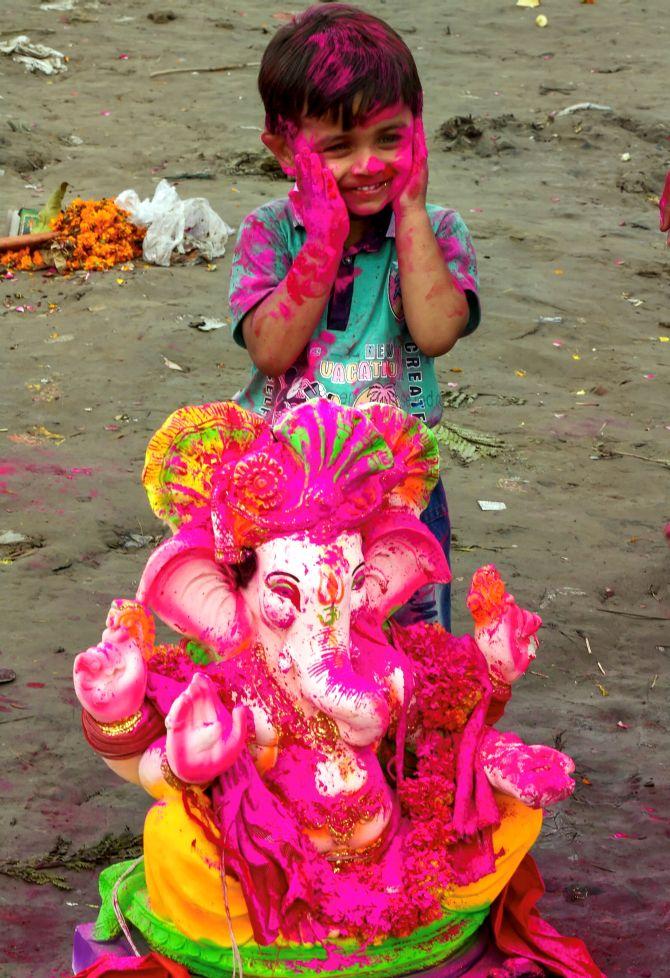 In Mumbai, prime locations for immersion are Girgaum Chowpatty (beach), Juhu, Powai lake and Dadar Chowpatty.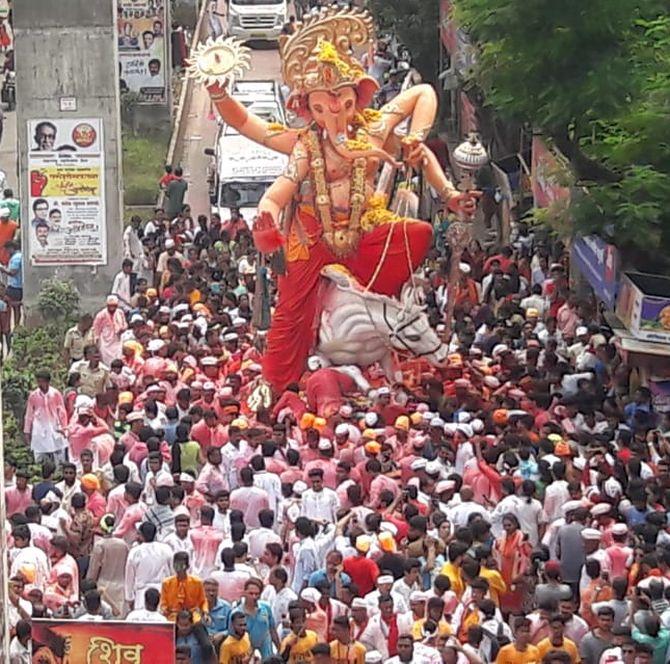 In Mumbai, the police have also deployed drones as well as a large network of over 5,000 CCTV cameras to maintain vigil during the immersion.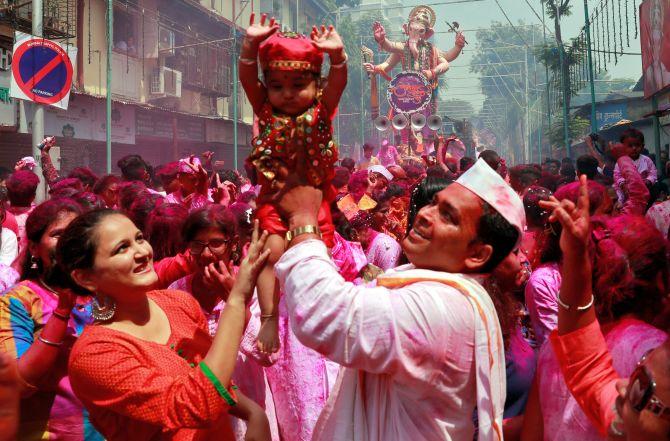 Mumbai police spokesperson DCP Manjunath Singe said that 50,000 police personnel, including those from specialised units like Force One, Quick Response Teams, Anti-Terrorism Cells would be deployed.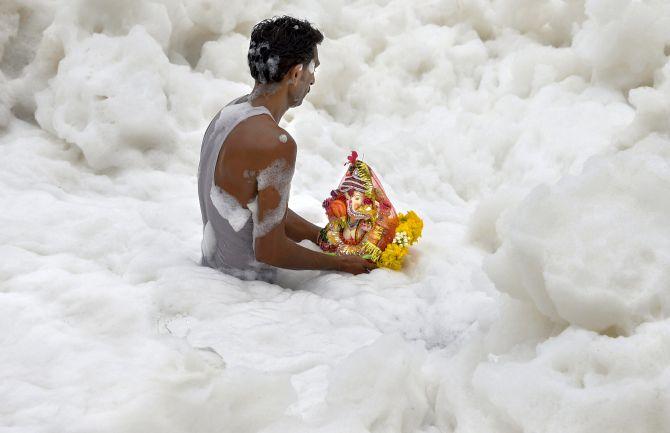 In Nashik city, Ganesh mandals decided not to use hi-tech sound amplifying systems and 'gulal' powder (which is sprinkled during the procession) during the immersion.
The immersion procession of over 50 Ganesh mandals began in the morning from Wakadi Barav locality in Nashik. It will culminate on the bank of the river Godavari.
Nashik police commissioner Ravinderkumar Singhal said the procession was expected to go on till midnight.