Europe is feeling the heat this week. A dangerous pattern of long-term heat has been pushing the temperatures over 40 degree Celsius across western parts of the continent.
The heatwave, brought on by a mass of hot air flowing north from Africa to Europe in recent days, has enveloped Spain, France, Belgium, the Netherlands, Switzerland and northern Italy, and is expected to last several days and extend further north, media reports said.
Here's how people have been seeking respite.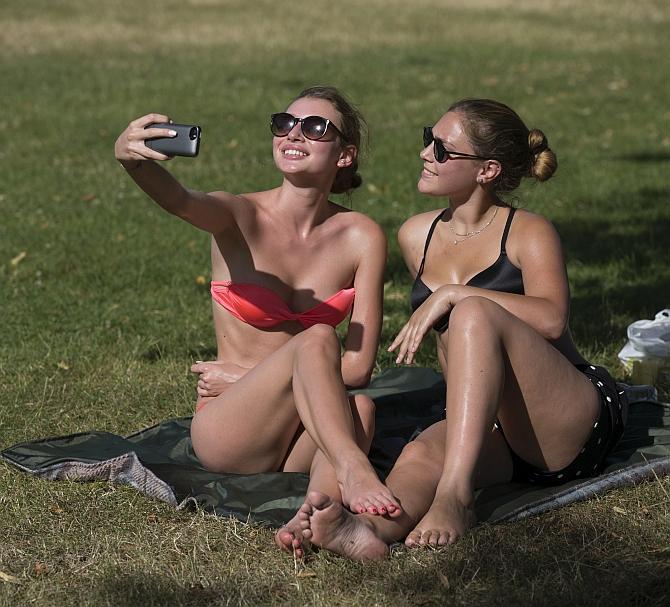 Image: Two girls take a photograph of themselves on their mobile phone as they relax in the warm weather in Hyde Park, London, England. Photograph: Oli Scarff/Getty Images
---
Image: People cool off in a fountain outside the Southbank Centre on June 30, 2015 in London, England. Photograph: Rob Stothard/Getty Images
---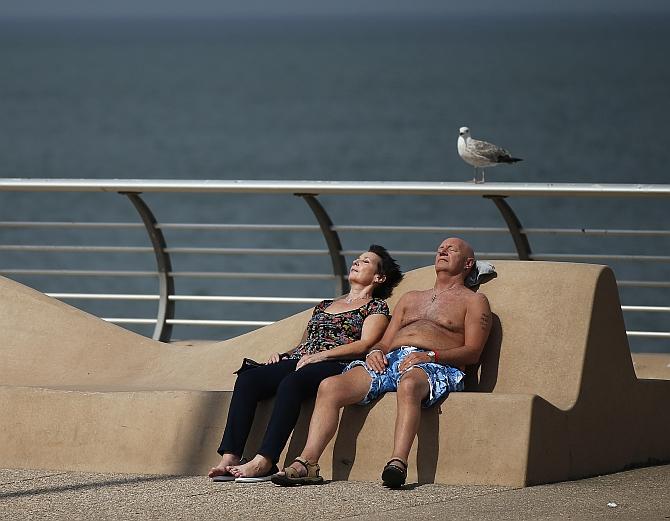 Image: A couple sunbathe on the promenade on a hot summer day in Blackpool, Britain July 1, 2015. Photograph: Phil Noble/Reuters
---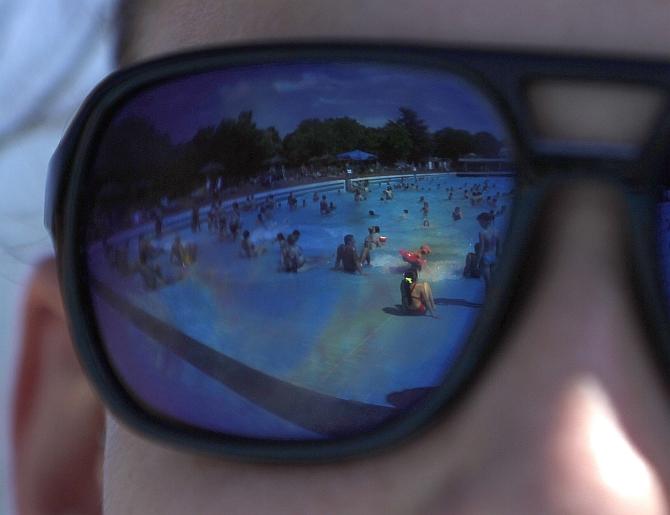 Image: The 'Grugabad' open-air swimming pool is reflected in a woman's sunglasses on a hot summer day in Essen, Germany, June 30, 2015. Photograph: INa Fassbender/Reuters
---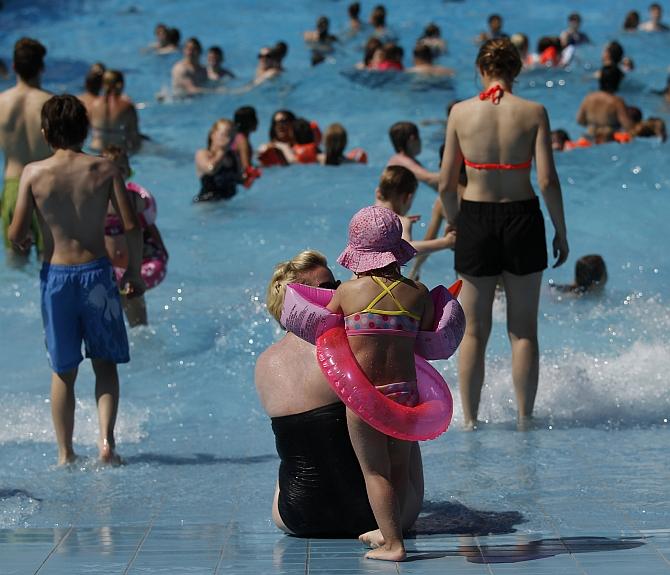 Image: People cool off from the heat at 'Grugabad' open-air swimming pool on a hot summer day in Essen, Germany, June 30, 2015. Photograph: INa Fassbender/Reuters
---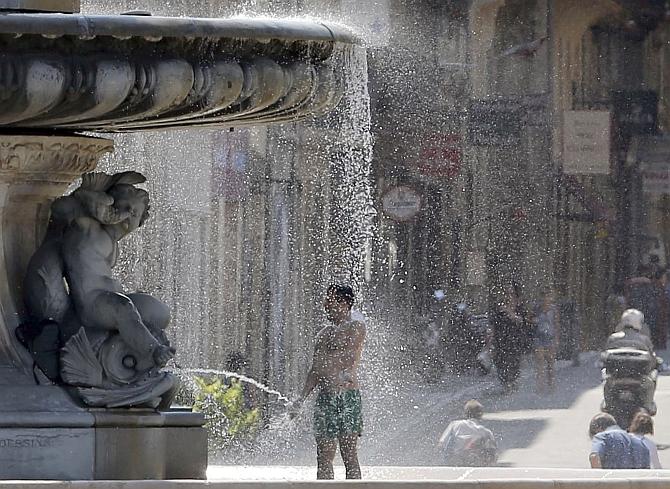 Image: A man cools off in a fountain during a warm summer day in Bordeaux, southwestern France, June 30, 2015. Photograph: Regis Duvignau/Reuters
---
Image: A care nurse refreshes an elderly man as he sits in the living room of a retirement home in Bordeaux, southwestern France, June 30, 2015. Photograph: Regis Duvignau/Reuters
---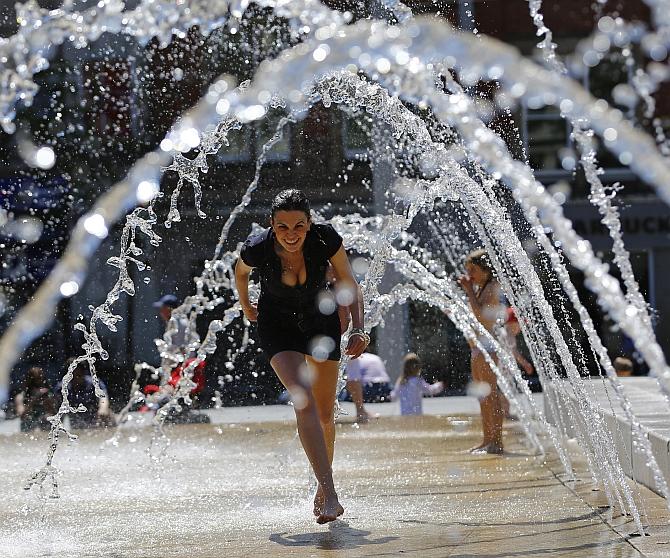 Image: Tatiana Toth runs through a fountain in Nottingham, Britain June 30, 2015. Photograph: Darren Staples/Reuters
---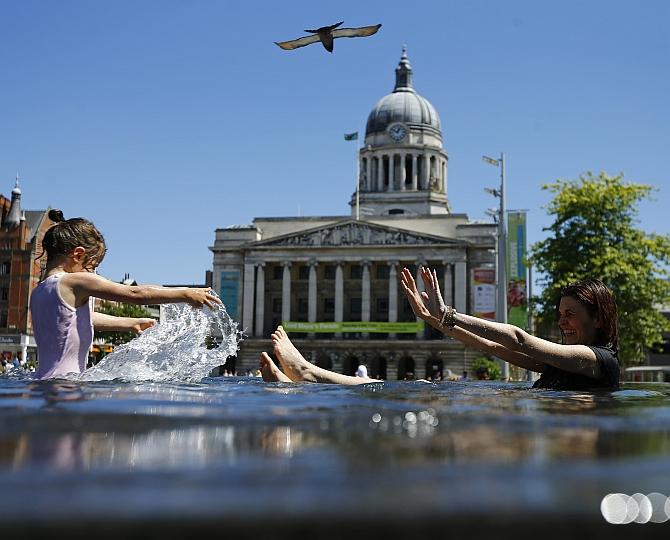 Image: Tatiana and Anneke Toth aged four, play in a fountain in Nottingham, Britain June 30, 2015. Photograph: Darren Staples/Reuters
---
Image: Aiden (L) and Ty Johnston play under a fountain in Nottingham, Britain June 30, 2015. Photograph: Darren Staples/Reuters
---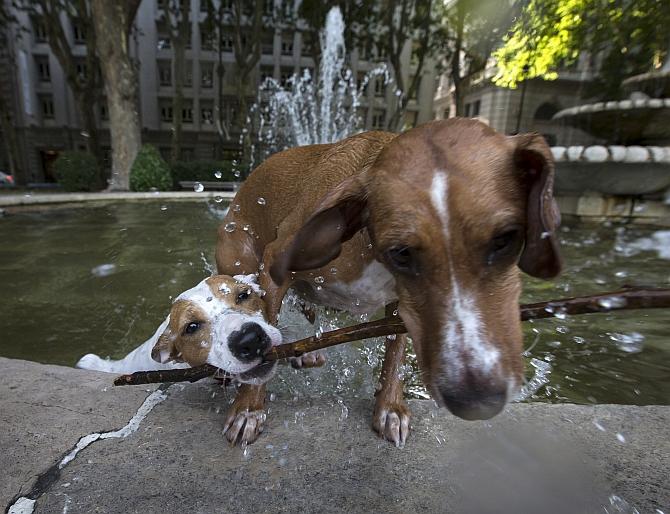 Image: Two dogs play with a stick as they cool off in a fountain in central Madrid, Spain, June 30, 2015. Photograph: Sergio Perez/Reuters
---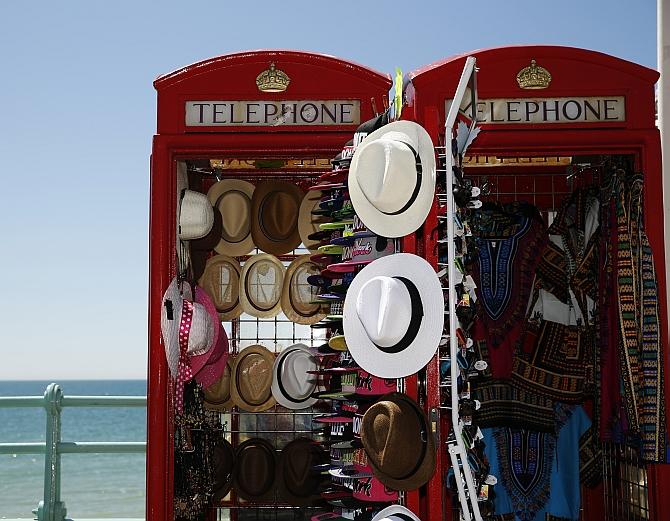 Image: Sun hats are seen for sale in converted telephone boxes on a hot summer day at Brighton beach in Britain. Photograph: Luke MacGregor/Reuters
---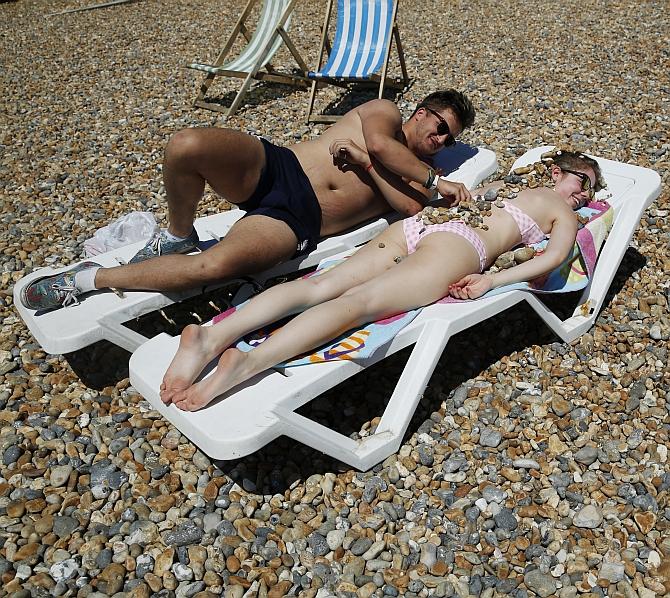 Image: Hadley Eames covers Gemma Cousins with stones as they sunbathe on a hot summer day at Brighton beach in Britain . Photograph: Luke MacGregor/Reuters
---
Image: A woman enjoys the sun on the banks of the Loire River during a hot summer day in Nantes, western France. Photograph: Stephane Mahe/Reuters
---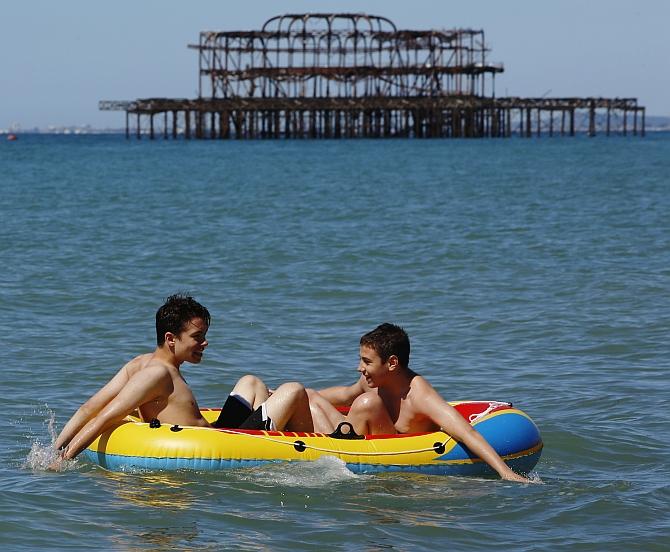 Image: Brothers Balazs Hegedus (left) and Patrick Pataki sit in an inflateble dingy as they paddle in the sea on a hot Summer day at Brighton beach in Britain. Photograph: Luke Macgregor/Reuters