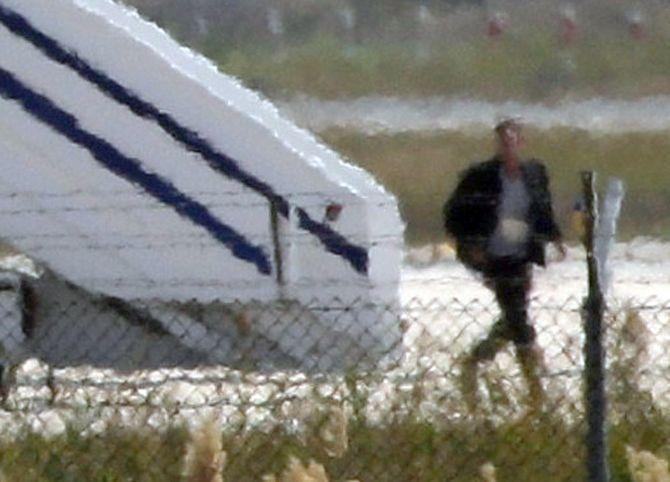 A hijack drama that unfolded in Cyprus was ended on Tuesday after authorities arrested the hijacker, whose motives remained a mystery.
Eighty one people, including 21 foreigners and 15 crew, had been onboard the Airbus 320 flight of EgyptAir plane flying from Alexandria to Cairo.
The hijacker, threatening to blow himself, forced the plane to land in Cyprus.
After the aircraft landed at Larnaca airport, negotiations began and everyone onboard was freed except three passengers and four crew, Egypt's Civil Aviation Minister Sherif Fethy said.
Soon after his comments, Cypriot television footage showed several people leaving the plane via the stairs and another man climbing out of the cockpit window and running off.
The hijacker then surrendered to authorities.
"Its over," the Cypriot Foreign Ministry said in a tweet.
Image: A man thought to be the hijacker leaves the hijacked Egyptair Airbus A320 at Larnaca Airport in Larnaca, Cyprus. Photograph: Yiannis Kourtoglou/Reuters