Twenty-six people were killed in dust storms and lightning that struck parts of Uttar Pradesh on Friday.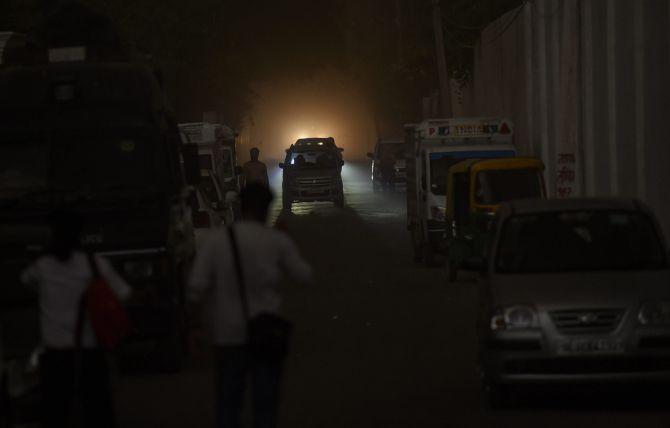 A dust storm also hit the national capital on Saturday and its surrounding areas that had been reeling under the scorching heat for a few days.
There were reports of rains in Punjab, Haryana and some parts of Uttar Pradesh, which had been sweating it out in sweltering conditions.
As many as 26 people were killed due to dust storms and lightning strikes in Uttar Pradesh, a government spokesperson said on Saturday.
Dust storms and lightning hit places in 11 districts of the state last night resulting in the death of 26 people, he said.
While five deaths each were reported from Jaunpur and Sultanpur, four died in Unnao, three each died in Chandauli and Bahraich, two in Rae Bareli and one each in Mirzapur, Sitapur, Amethi and Pratapgarh, the spokesperson said.
Kannauj district was also affected by a dust storm but no casualty was reported from there, he said.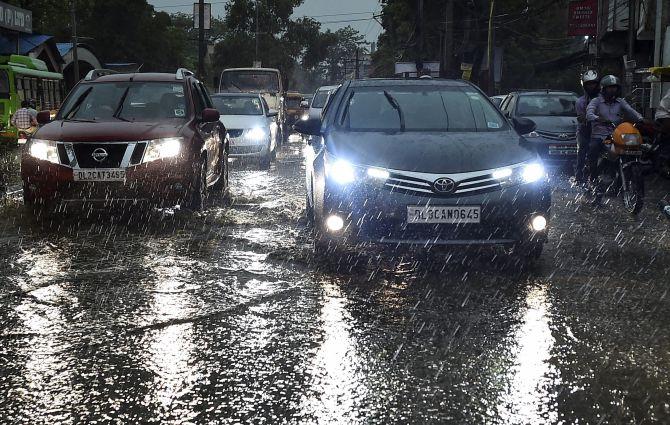 Meanwhile, Chief Minister Yogi Adityanath has directed the district magistrates of the affected areas to immediately provide compensation to families of those killed and said no laxity will be tolerated.
A dust storm, with winds gusting up to 70 kmph, hit the national capital this evening, bringing some relief from the searing heat.
The weatherman said light rain was witnessed in many areas.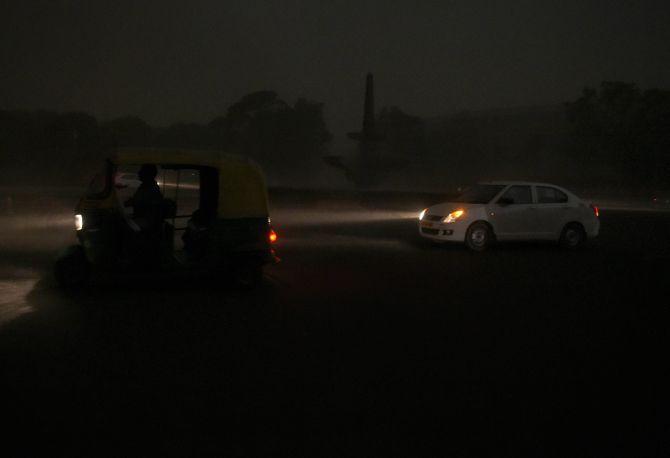 The dust storm pushed the temperature down by a few notches on what was a sultry day. The city recorded a high of 40.5 degrees Celsius and a low of 30 degrees Celsius, according to the MeT office.
The humidity levels were recorded at 71 per cent.
The weatherman forecast dust storm in Ghaziabad, Merrut, Baghpat and other adjoining districts in western Uttar pradesh.
Sultry conditions abated in Haryana and Punjab after rains. Chandigarh, which received rainfall earlier in the day, had a high of 33.8 degrees Celsius, down five notches against normal.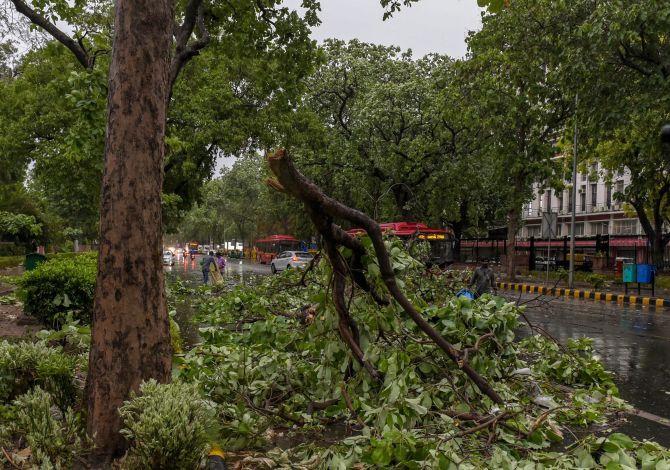 In Punjab, Amritsar recorded a maximum of 31.7 degrees Celsius after rains.
Haryana's Ambala, lashed by a heavy downpour, recorded a high of 31.9 degrees Celsius.
However, Hisar and Bhiwani continued to brave the hot weather at 41 and 41.4 degrees Celsius.
The local weather office predicted thunderstorm and gusty winds at several places in the two states.
The weatherman predicted rains in Uttarakhand, Himachal Pradesh, Punjab, Uttar Pradesh, Haryana, Jammu and Kashmir, Rajasthan, West Bengal, Odisha, Jharkhand, Arunachal Pradesh, Assam, Meghalaya, Bihar, Madhya Pradesh, and Chhattisgarh tomorrow.