The environment outside the Allphones Arena in Sydney was electric on Monday as thousands of Prime Minister Narendra Modi thronged the stadium to attend his event.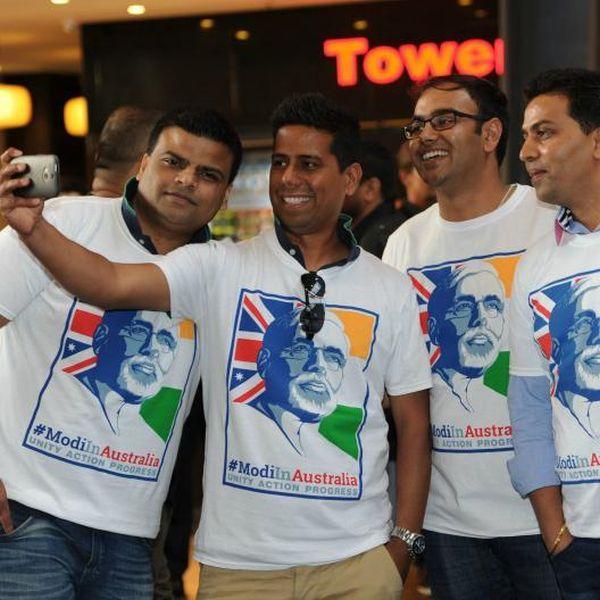 PM Modi supporters gather outside the Allphones Arena ahead of the PM's address. Photograph:@Bharat_Putra/Twitter
The area outside the arena was brimming with music, dance and excitement. While dancers, musicians and children freely expressed their enthusiasm for their tryst with the Prime Minister, a flash mob gathered at the venue amid chants of 'Modi, Modi'.
On Monday, soon after his arrival in Sydney, Prime Minister Narendra Modi appreciated the warm and traditional welcome given to him by Australian Aboriginal artists.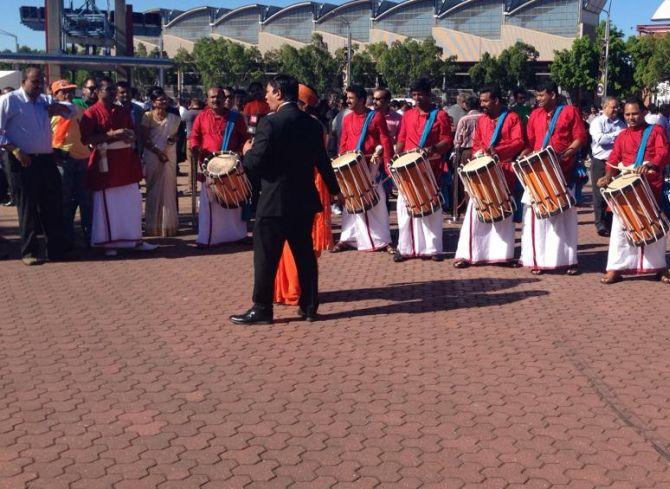 Supporters play dhols and drums to welcome PM Modi to the arena. This is Modi's first ever speech in Australia. Photograph: @aishwaryarao/Twitter
"Amazing welcome in Sydney. Glad to be here," he tweeted.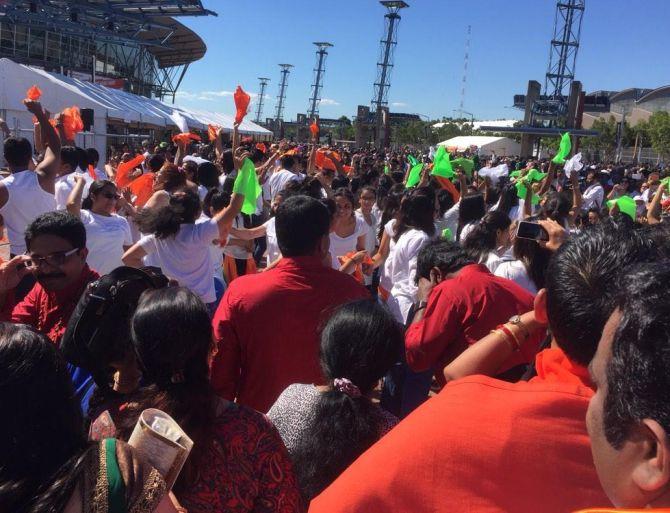 Fans are dancing outside the Allphones arena in Sydney. Photograph: Twitter
The PM will reach Australian capital Canberra on Monday evening, where he is scheduled to hold bilateral meetings with his Australian counterpart Tony Abbot and address a joint session of the Australian Parliament on Tuesday.
A flash mob breaks out in anticipation of Prime Minister Modi. Photograph: ANI/Twitter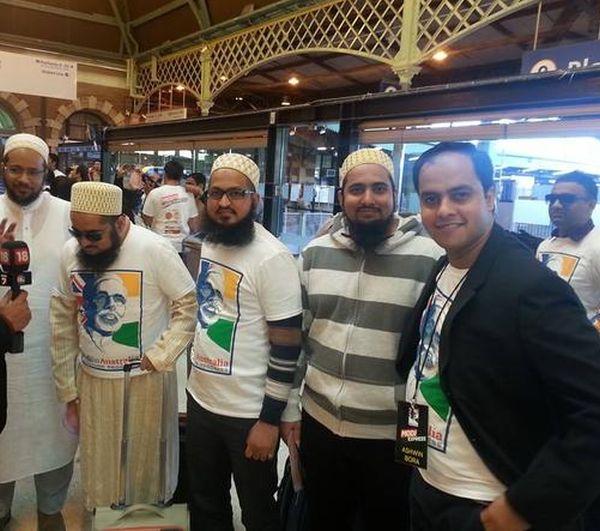 Modi supporters show their love for the PM by wearing Modi T-shirts. Chants of Modi, Modi were heard all around the arena.