Dahi Handi was celebrated with extra fervour across Maharashtra on Thursday.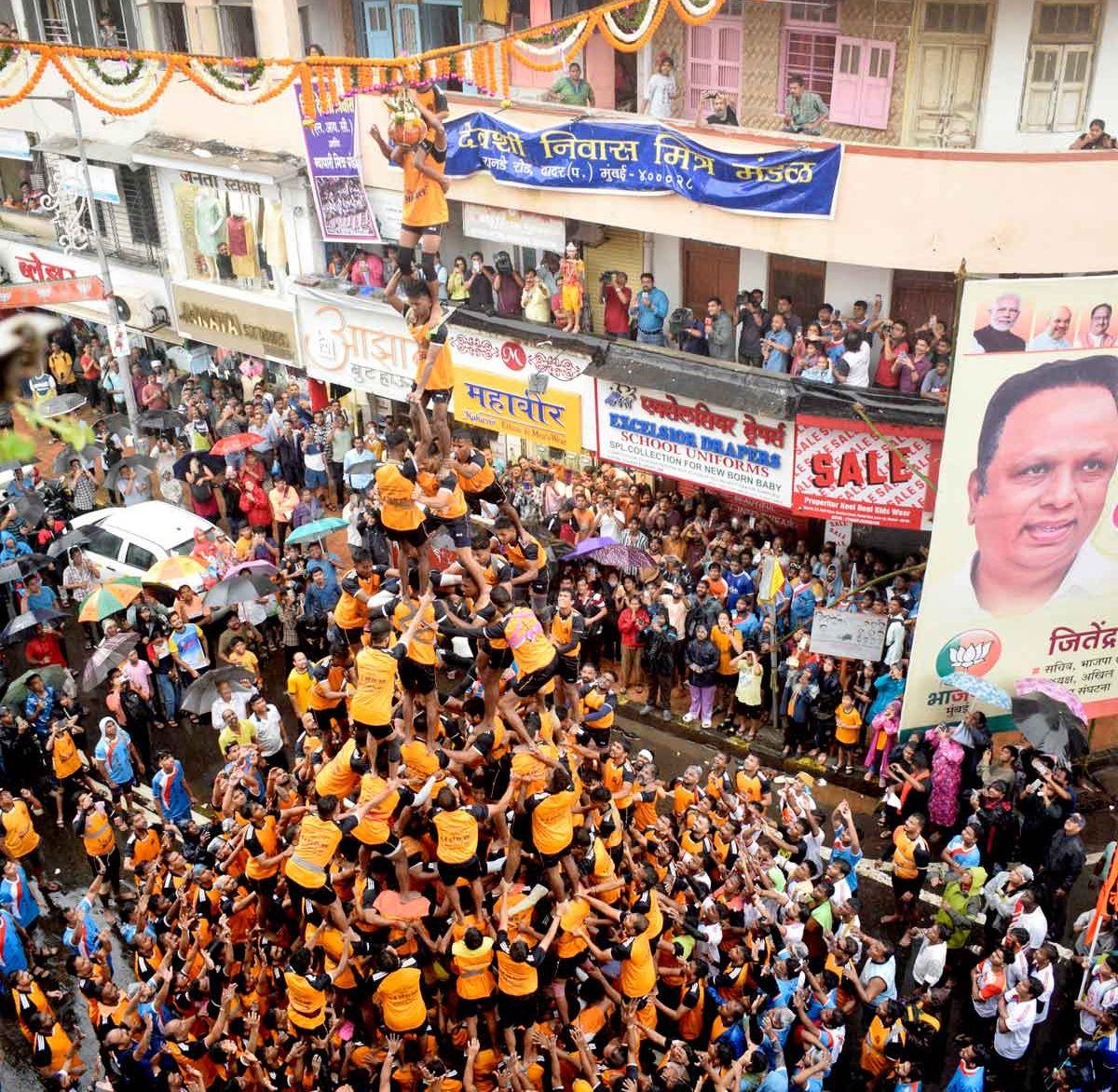 Dahi Handi is part of the Krishna Janmashtami festival, celebrated to mark the birth anniversary of Lord Krishna. During the festival, 'Govindas' or Dahi Handi participants form multi-tiered human pyramids to break 'dahi handis' (earthen pots filled with curd) suspended in the air.
Dahi handis decorated with flowers have been hoisted many feet above the ground at several housing societies, roads, junctions and public grounds across the city.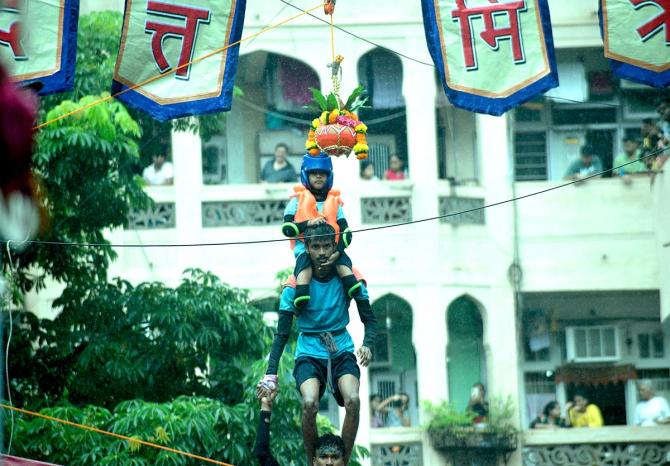 Dressed in colourful attires, Govindas have been visiting these places in trucks, tempos, buses and two-wheelers.
Popular Bollywood songs about the festival are blaring from speakers at every nook and corner of the city, with the festive spirit particularly high in Marathi-dominated pockets like Parel, Lalbaug, Worli, Dadar, Bhandup, Mulund, Goregaon and Andheri.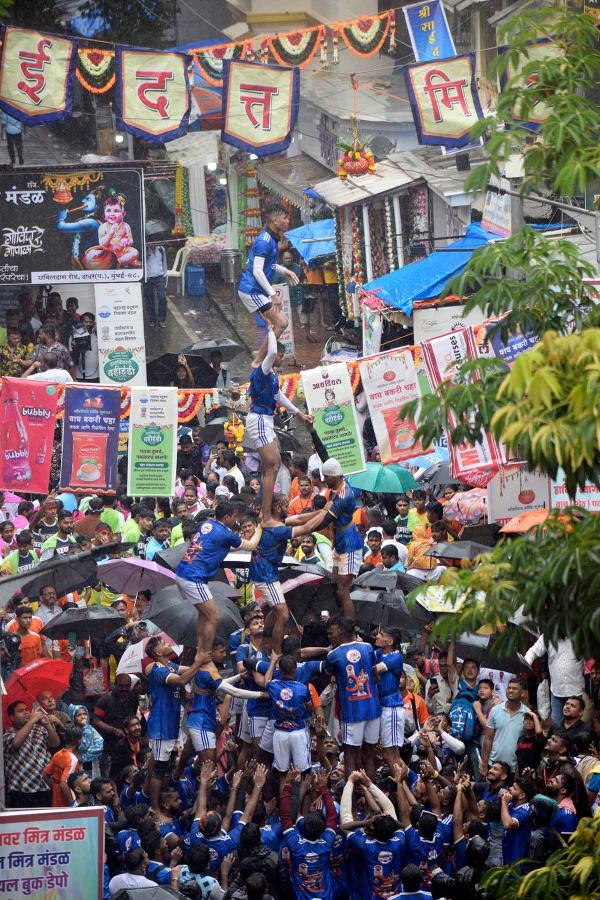 At least 35 'Govindas' involved in the formation of human pyramids as part of the Dahi Handi celebrations were injured in parts of Mumbai, an official said.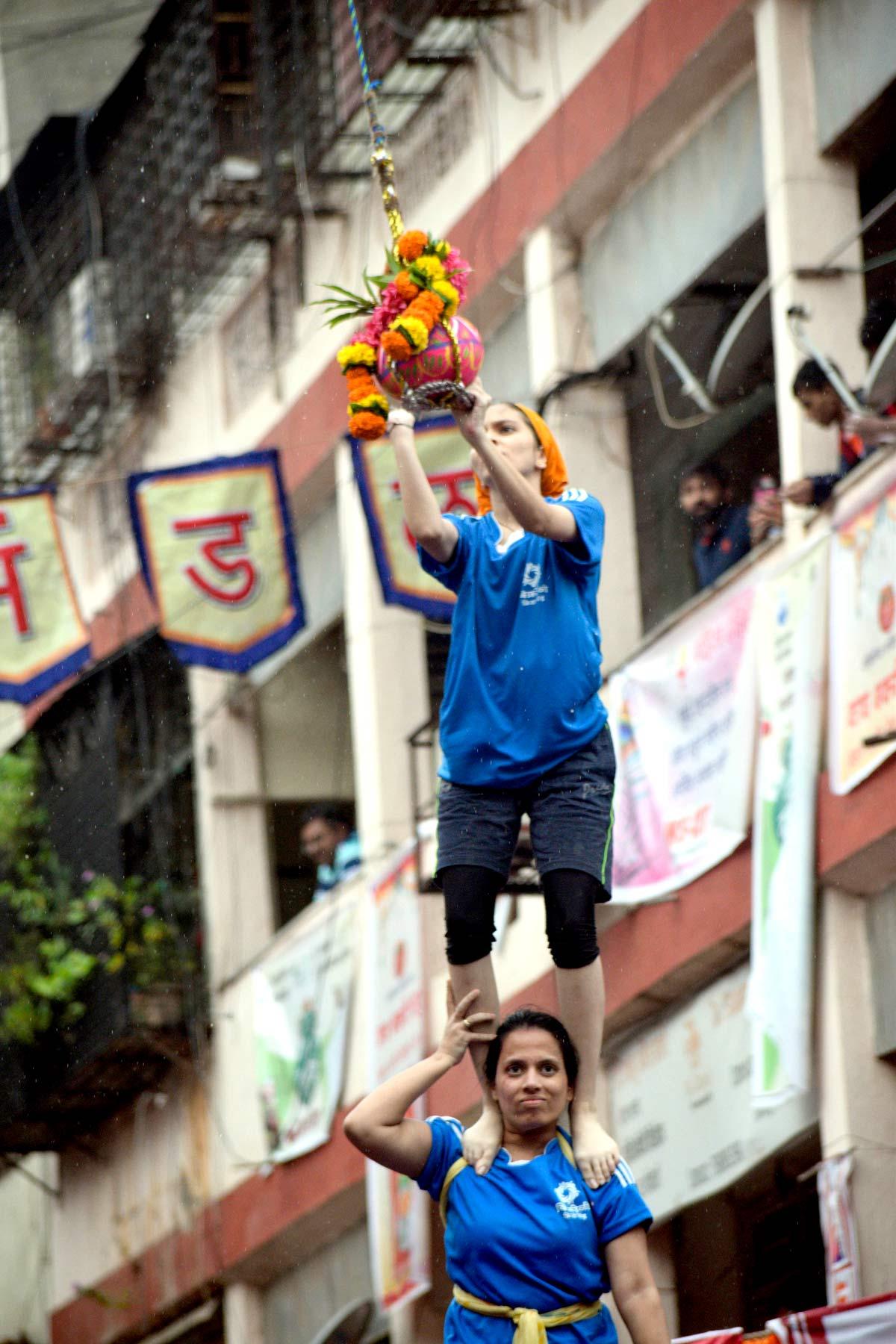 In recent years, some Dahi Handi events backed by politicians in Mumbai and neighbouring cities have become famous due to hefty prize money, the presence of celebrities and entertainment programmes organised there. These Dahi Handis attract huge crowds and a steady flow of Govindas.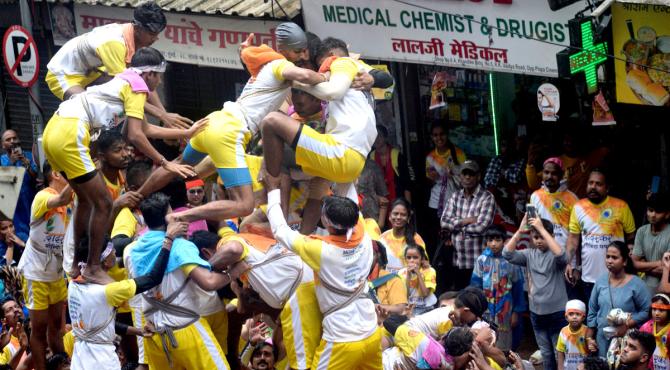 Police officials said they have beefed up the security agreements in the city to avoid any law and order issues during the celebrations.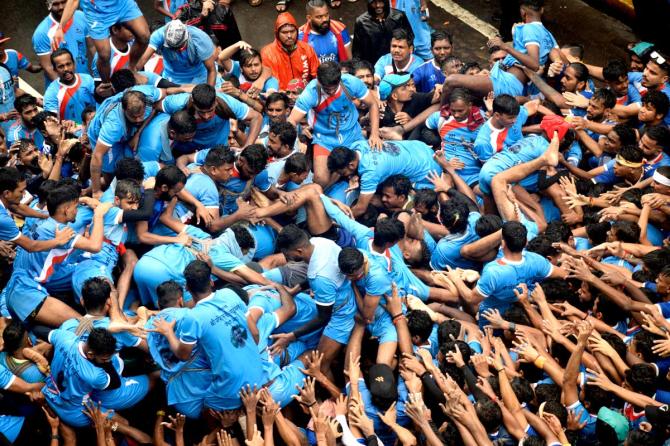 According to a release by the Brihanmumbai Municipal Corporation (BMC), it has kept 125 beds ready at civic hospitals for the treatment of the Govindas if they get injured after falling while making human pyramids.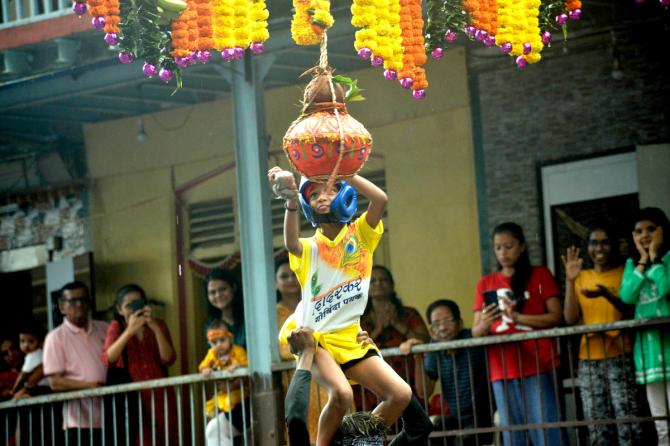 The civic body has deputed health officers and staff in three shifts for treatment of the Govinda at the civic hospitals. Besides, these hospitals have been directed to keep injections, medicines and surgery materials ready, the release said.